Evangelical Professor Disciplined for Refusing to Use Feminine Pronouns for Transgender Student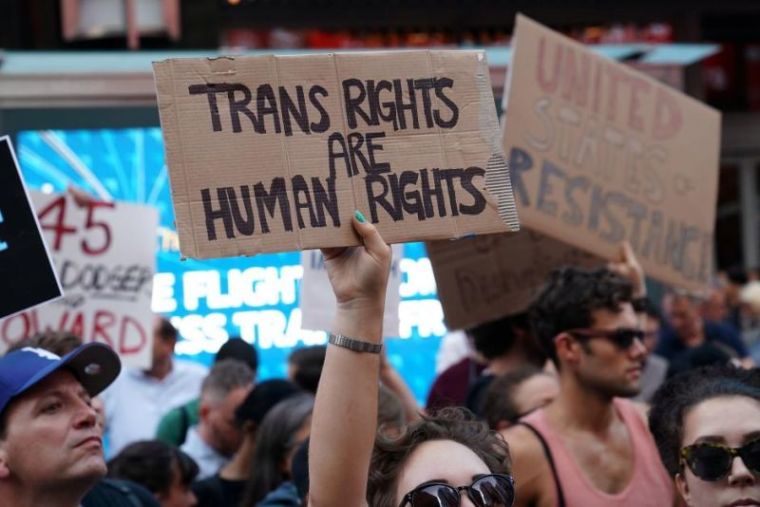 An evangelical professor has filed a lawsuit against his employer, Shawnee State University in Ohio, stating that he is being pressured into using feminine pronouns for a transgender student.
Nicholas Meriwether, a philosophy professor and member of the Presbyterian Church of America, argues in the lawsuit that he offered to use the first or last name of a male-born student who identifies as female, but the compromise was rejected.
Instead, the university is forcing Meriwether to use titles and pronouns such as "Miss" and "she" when speaking with the student, he says.
Meriwether explains that his religious faith governs the way he thinks about human nature, gender, sexuality, and other issues.
He was formally charged following an investigation and told that he "effectively created a hostile environment" for the student. University officials placed a written warning in his personnel file, and warned of "further corrective actions" if he fails to comply.
Alliance Defending Freedom Senior Counsel Travis Barham, who filed the lawsuit on behalf of Meriwether, argued that "tolerance is a two-way street."
"Universities are meant to be a marketplace of ideas, not an assembly line for one type of thought, but apparently, Shawnee State has ignored that foundational truth. The university refused to consider any solutions that would respect the freedoms of everyone involved," Barham said.
"It instead chose to impose its own orthodoxy on Dr. Meriwether under threat of further punishment if he doesn't relinquish his rights protected by the First Amendment."
ADF Senior Counsel Tyson Langhofer, director of the ADF Center for Academic Freedom, added that public universities "have no business compelling people to express ideological beliefs that they don't hold."
"This isn't just about a pronoun; this is about endorsing an ideology. The university favors certain beliefs, and it wants to force Dr. Meriwether to cry uncle and endorse them as well. That's neither legal nor constitutional, and neither was the process the university has used to get to this point. We are asking the court to order the university to respect Dr. Meriwether's freedoms," Langhofer said.
Shawnee State University spokesperson Elizabeth Blevins meanwhile revealed that the institution is reviewing the lawsuit.
"We [the university] support the freedom of expression by students, faculty, staff, and visitors on our campus — and provide an educational and work environment that is free from discrimination, retaliation, and harassment," Blevins said, according to Sputnik News.
Gender pronoun battles have taken place across U.S. schools in universities over the last few years. Back in March 2017, the New York City Department of Education issued a memo to all teachers and faculty to address transgender students by their preferred pronouns, including "he," "she," "they" or "ze."
The memo positioned at the time that "all students have the right to have their gender identity recognized and respected by their school community."