DOJ Backs Christian Funeral Home Sued for Firing Trans Employee Who Refused to Wear Male Clothing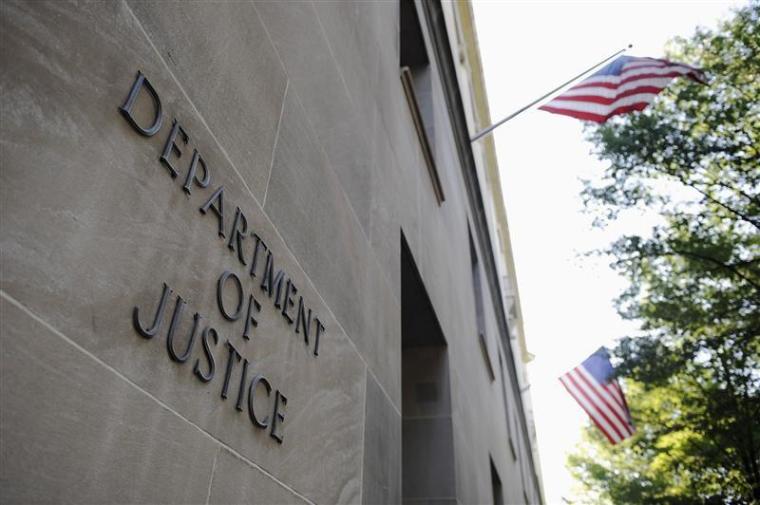 The Department of Justice has filed a brief to the U.S. Supreme Court in defense of a Christian-owned funeral business punished for firing a transgender employee who refused to wear male clothing.
Led by Solicitor General Noel Francisco, the amicus brief argues that Title XII civil rights discrimination law that bans discrimination on the basis of sex doesn't extend protections on the basis of gender identity.
The Trump administration asked the high court to hear the case of the Michigan-based R.G. and G.R. Harris Funeral Homes, which lost in the U.S. Court of Appeals earlier this year after the Equal Employment Opportunity Commission accused owner Tom Rost of violating Title XII by firing transgender director Aimee Stephens.
Stephens, a biological male, was beginning the process of transitioning and declined to wear male clothing. Rost maintains that his company has a sex-specific dress code for employees who interact with the public and had to let Stephens go because of the refusal.
Rost, his attorneys with the Alliance Defending Freedom, and now the Justice Department, argue that Rost has a right under the First Amendment of the U.S. Constitution to run his business in accordance with his Christian beliefs.
Although a federal district court sided with Rost in 2016, a three judge panel of the Sixth Circuit Court of Appeals ruled in March that Rost must allow the employee to dress in women's clothing because discrimination on the basis of gender identity "is necessarily discrimination on the basis of sex."
The Justice Department's brief asserts that while the appeals court relied on a certain interpretation of Title VII law, the Justice Department itself must "must interpret Title VII as written by Congress." The brief states that "the court of appeals misread the statute and this Court's decisions in concluding that Title VII encompasses discrimination on the basis of gender identity."
"Title VII thus does not apply to discrimination against an individual based on his or her gender identity," the brief added. "Notably, Congress has specifically prohibited discrimination based on 'gender identity' in other statutes, as a separate protected category in addition to 'sex' or 'gender.'"
The brief also argues that the only way that Rost's dress code could violate Title XII is if it creates "disadvantages treatment" for male or female employees.
"[T]he court did not identify any way in which applying the dress code — to Stephens or to any other employee — based on an employee's biological sex results in disparate treatment of similarly situated male or female employees," the brief explains.
Last year, Attorney General Jeff Sessions produced a wide-encompassing religious freedom guidance that stated that the Free Exercise Clause of the First Amendment not only protects individuals and religious organizations but also for-profit businesses.
"RFRA applies to all sincerely held religious beliefs, whether or not central to, or mandated by, a particular religious organization or tradition," the guidance states. "Religious adherents will often be required to draw lines in the application of their religious beliefs, and government is not competent to assess the reasonableness of such lines drawn, nor would it be appropriate for government to do so."
The Supreme Court will decide in the coming months whether or not to take up Rost's case.
The interpretation to extend Title VII law to protect on the basis of gender identity was one that was used by the Obama administration, particularly in its efforts to encourage public schools to allow transgender children in locker rooms and restrooms that don't match their biological sex.
The Obama Justice Department even sued the state of North Carolina on grounds that it was violating Title VII with a law that allowed businesses to choose their own bathroom policies and required people to use bathrooms that match their biological sex in state facilities. But under the Trump administration, the Justice Department has reverted back to a traditional interpretation of the law.
In another religious freedom case involving a Christian business owner, last year, the Trump Justice Department filed a brief to the Supreme Court in support of Colorado baker Jack Phillips, who was punished by the state of Colorado for refusing to bake a cake for a same-sex wedding because of his religious beliefs. This summer, the Supreme Court sided with Phillips.
The Supreme Court will now have to decide whether to take up a similar case after a Christian bakery couple in Oregon filed an appeal over a $135,000 fine charged by the state for refusing to serve a same-sex wedding.