Christianity Is Not Dying; Reports Pointing to Decline of Church Are Skewing Data, Says Baylor University Scholars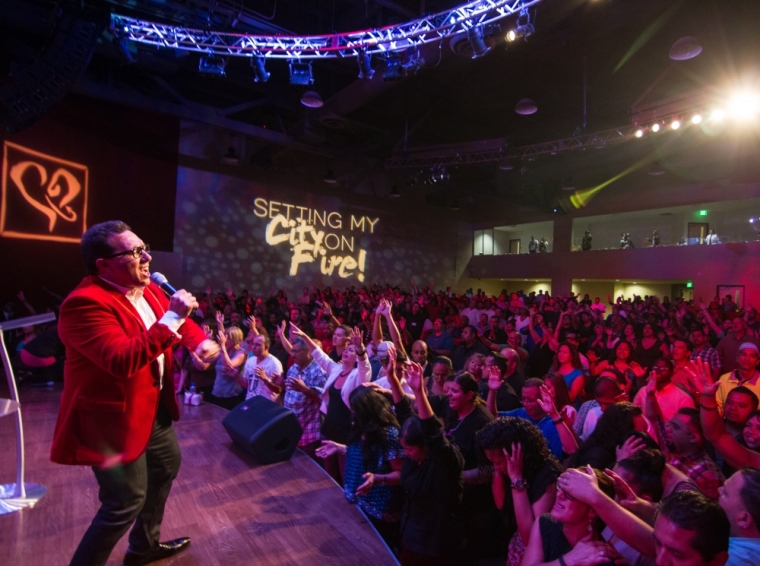 Contrary to recent reports based on studies that emphasize the growth of non-religious people in the United States and the decline of church attendance, Christianity in America is not dying, according to a new survey that examines the nuances and complexities of how people self-identify with faith by Waco,Texas-based Baylor University.
Scholars from Baylor University's Institute of Religion said during a recent conference that reports highlighting the departure of millenials from the organized religion of their parents are being greatly exaggerated.
"There's a story some people want to report — that religion is on life support — but it's just not true," said Byron Johnson, professor of the social sciences at Baylor and founding director of the Institute for Studies of Religion.
Johnson explains in The Baylor Religion Survey that surveys reporting a massive exodus of millenials from religion are misinterpreting the data. Many of these young adults have only stopped attending church for a few years or identify with a non-denominational church rather than a mainline denomination and have not abandoned Christianity.
While mainline Protestant denominations have declined 49 percent from 1960 to 2000, evangelicals and other religious groups have grown at a faster rate, according to Johnson. Religious "switching," or people moving from one tradition to another is not being considered by many researchers and reporters.
The Baylor Religion Survey explores the nuances and complexities of how people self-identify with faith and asks follow-up questions of people who indicated "no religion." Many of these same people identified with specific congregations.
"When they do list a church, it's often high-octane religion such as non-denominational evangelical congregations," said Johnson.
A recent Pew Survey, pointed to the decline of the Christian population in the U.S. The drop in the number of Christians was most evident among young adults.
The data, which examined religious affiliation from 2007 to 2014 showed that the shrinking population of Christians in the U.S. was due to the decline of Catholics and mainline Protestants. The number of people identifying as Evangelicals saw a very small decrease during those years dropping from 26.3 percent to 25.4 percent.
The unaffiliated category saw an increase from 12.1 to 15.8 percent and atheism grew from 1.6 percent in 2007 to 3.1 percent in 2014.
Russell Moore, president of the Ethics & Religious Liberty Commission of the Southern Baptist Convention, recently addressed the Pew study and said the perceived increase of "nones" and decrease of Christians is "good news" for the church.
"Christianity isn't normal anymore. It never should have been. The increasing strangeness of Christianity might be bad news for America, but it's good news for the church," said Moore. "The major newspapers are telling us today that Christianity is dying, according to this new study, but what is clear from this study is exactly the opposite: while mainline traditions plummet, evangelical churches are remaining remarkably steady."
Moore also stated that the rise of honest atheists in America that can be seen in the Pew Study shows that people are rejecting "almost-Christianity," or traditions that "jettison the historic teachings of the church as soon as they become unfashionable."
"The churches that are thriving are vibrant, countercultural congregations that aren't afraid to not be seen as normal to the surrounding culture," he said. "This report actually leaves me hopeful."