Christianity Not Dying Out, but Atheism Is in Danger Due to Contraception: Study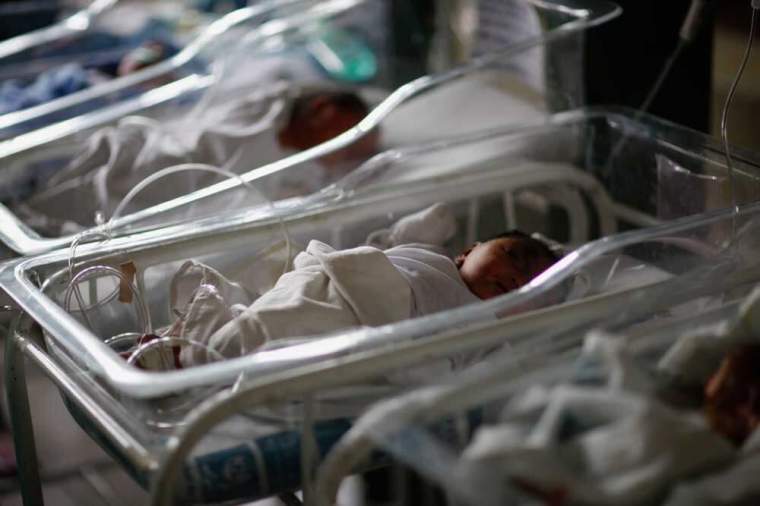 A new study has countered some perceptions that Christianity around the world is on the decline and could be dying out, by pointing out that religious people are having more children than atheists.
The study, titled "The Future of Secularism: a Biologically Informed Theory Supplemented with Cross-Cultural Evidence," specifically tackled perceptions among social scientists that religious belief is on the decline.
Researchers from the U.S. and Malaysia studied over 4,000 students, asking them about their religious beliefs and how many siblings they had, and found that Malaysian atheists had 1.5 fewer siblings than the average, though in the U.S. the gap was narrower.
The experts found that non-religious children from the U.S. came on average from parents who had 3.04 children, compared with the 3.2 in the general population.
The findings, published in the Evolutionary Psychological Science international journal, correlated with other studies which found that Muslims are the most fertile and religious group. Christianity and almost all other religions had a positive association with parental fertility as well, however.
"While cross-sectional in nature, when our results are combined with evidence that both religiosity and fertility are substantially heritable traits, findings are consistent with view that earlier trends toward secularization (due to science education surrounding advancements in science) are currently being counter-balanced by genetic and reproductive forces," the study explained.
It also foresees a decline in secularism, due to the reliance on contraception contributing to lower birth rates, which it traced back to industrial developments.
"By the mid-19th century, scientific discoveries had moved to a point that human reproduction was sufficiently well understood that fertility rates began to be impacted, especially in the emerging industrial countries," it read.
The researchers predicted that "secularism is likely to undergo a decline throughout the remainder of the 21st century, including Europe and other industrial societies."
"It is ironical that effective birth control methods were developed primarily by secularists, and that these methods are serving to slowly diminish the proportional representation of secularists in forthcoming generations," they added.
The Independent reports that some might argue that having religious parents doesn't necessarily mean that their children will grow up with the same beliefs, but other studies have shown that religion is indeed heritable to an extent.
A Pew Research report from earlier in March found that Islam is on the rise worldwide, and by 2050 is expected to comprise 10 percent of the European population.
This means that by the end of the century, Islam is projected to overtake Christianity as the biggest religion in the world, also due to its growth in other countries, like India.
"Around the world, each Muslim woman has an average of 3.1 children, compared with 2.3 for all other groups combined," the Pew report stated.