Most Atheist Cities in the US, UK and Europe Named in Global Surveys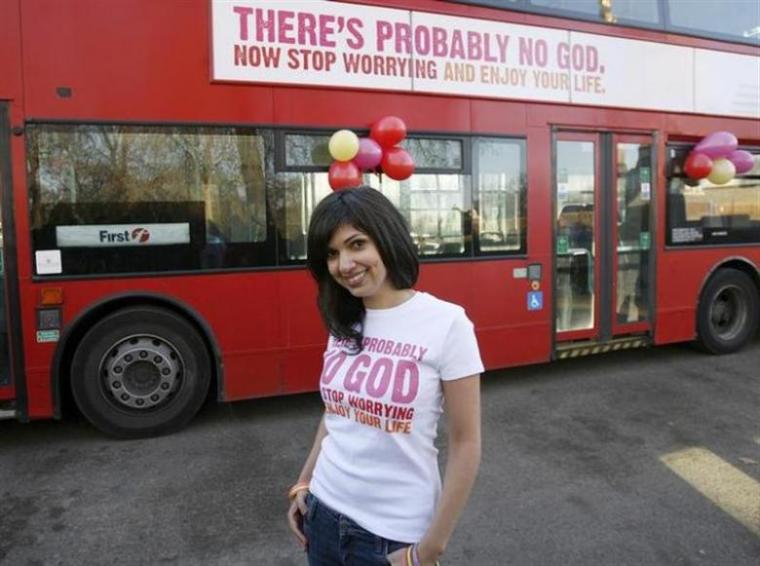 A compilation of studies has sought to identify some of the most atheistic cities in the Western world, particularly those in the U.S., U.K. and Europe, with some experts saying that the rise of secularism is largely due to non-religious millennials.
The Guardian reported on Wednesday that the American Bible Society has long been studying "Bible-minded" cities in America, and its 2016 report found that the cities of Albany, Schenectady and Troy, New York, only had 10 percent of residents qualifying as Bible-minded.
Boston, Massachusetts, and Providence, Rhode Island, were the other two least Bible-minded cities in 2016, coming in at 11 and 12 percent, respectively, with ABS explaining that its definition "captures action and attitude, those who both engage and esteem the Christian scriptures. The rankings thus reflect an overall openness or resistance to the Bible in various U.S. cities."
In the U.K., the 2011 Census of England and Wales found that the city of Norwich had the highest percentage of non-believers, with 42.5 percent of residents saying that they had "no religion" —compared to a 25.1 percent average for England and Wales as a whole.
Brighton and Hove came in at second place, with 42.4 percent placing themselves in the non-religious category.
As Benjamin Beit-Hallahmi, professor of psychology at the University of Haifa, noted, the rise in secularism is largely due to young people who reject or never turn to religion.
"Those with no religious affiliation have been found to be younger, mostly male, with higher levels of education and income, more liberal, but also more unhappy and more alienated from wider society," Beit-Hallahmi said.
In broader Europe, the Guardian report notes that Berlin has long been dubbed the "atheist capital of Europe," with as many as 60 percent of Berliners claiming to not have a religion.
There have been many different surveys and studies on religion looking into the demographics and composition of believers and non-believers.
A WIN/Gallup International poll from earlier this year found that China has the high percentage of atheists in the world, due in part to the staying power of the Communist regime. Japan was ranked second on the list when it comes to a lack of belief in an all-seeing God, though the nation remains spiritual in nature, more so than strictly atheistic.
The European nations of the Czech Republic and France followed on the list, with 30 to 39 percent of Czech citizens identifying as non-believers.
Newser also ranked the least religious cities in America back in February, based on data from the Public Religion Research Institute, and found that Portland, Oregon, San Francisco, California, and Seattle, Washington, all tied for first place, with 37 percent of people declaring themselves religiously unaffiliated.
Denver, Colorado, and Las Vegas, Nevada, on the other hand were tied for fourth place, with 29 percent rejecting religion.