Christianity Would Collapse as a Joke If This One Word Is False, Says Max Lucado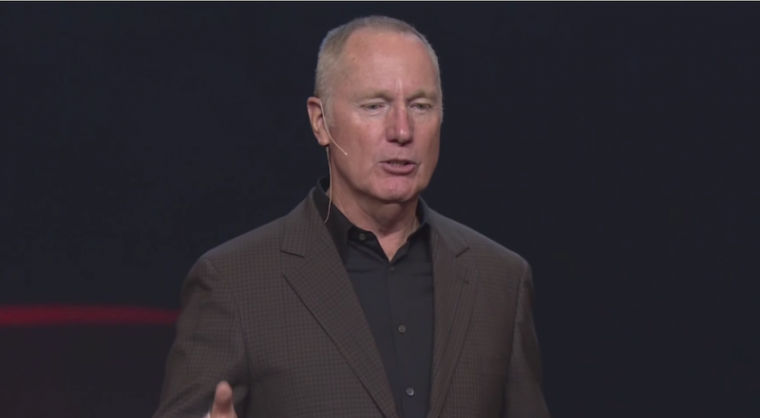 Max Lucado, the popular best-selling author and preacher at Oak Hills Church in San Antonio, Texas, has identified the one word on which all of Christianity stands upon, and said that if it turns out to be false, then the whole faith "collapses like a joke."
"Three words in English. Just one in Greek. Egerthe. So much rests on the validity of this one word. If it is false, then the whole of Christianity collapses like a poorly told joke. Yet, if it is true, then God's story has turned your final chapter into a preface," Lucado wrote on Easter Sunday on Facebook.
The English translation of "Egerthe" is the phrase "He is risen."
"If the angel was correct, then you can believe this: Jesus descended into the coldest cell of death's prison and allowed the warden to lock the door and smelt the keys in a furnace," the pastor said, referring to the angel who announced to Mary Magdalene and the other women who came to Jesus' tomb following His crucifixion that He was no longer there.
"And just when the demons began to dance and prance, Jesus pressed pierced hands against the inner walls of the cavern. From deep within He shook the cemetery," he wrote.
"And out He marched, the cadaver turned king, with the mask of death in one hand and the keys of heaven in the other. Egerthe!" Lucado continued.
Dr. Richard Land, president of Southern Evangelical Seminary and executive editor of The Christian Post, also recently pointed out that Jesus rising from the dead is more than essential for the Christian faith.
"His (Jesus) death, while necessary, was not enough. Golgotha was required. Without the empty tomb, however, it would have been a tragic and meaningless death. As the Apostle Paul told us in 1 Corinthians, if Christ has not been raised, our preaching is useless and so is your faith," Land wrote.
"But Jesus has been resurrected. 'O death, where is thy sting? O grave, where is they victory? They have been swallowed up in the resurrection of Jesus Christ,'" he added, quoting 1 Corinthians 15:55.
Theologian and apologist Robin Schumacher contemplated in another blog post for CP in 2015 that without the resurrection, Jesus would be a liar, the Bible itself would be a lie, and billions of people would have "committed their lives to fantasy," enduring "persecution, grief, and loss for absolutely nothing."
"But that's not the outcome we reach when we look carefully at the events and evidence of Jesus' resurrection," Schumacher added.
"The great news is we don't have to wonder what things would be like if there were no resurrection of Jesus. We can confidently say, and thank God today, for what Peter did two thousand years ago:
"Blessed be the God and Father of our Lord Jesus Christ, who according to His great mercy has caused us to be born again to a living hope through the resurrection of Jesus Christ from the dead (1 Peter 1:3)."