Video of Billy Graham Preaching on Easter Goes Viral; Gets 1.4 Million Views in 3 Days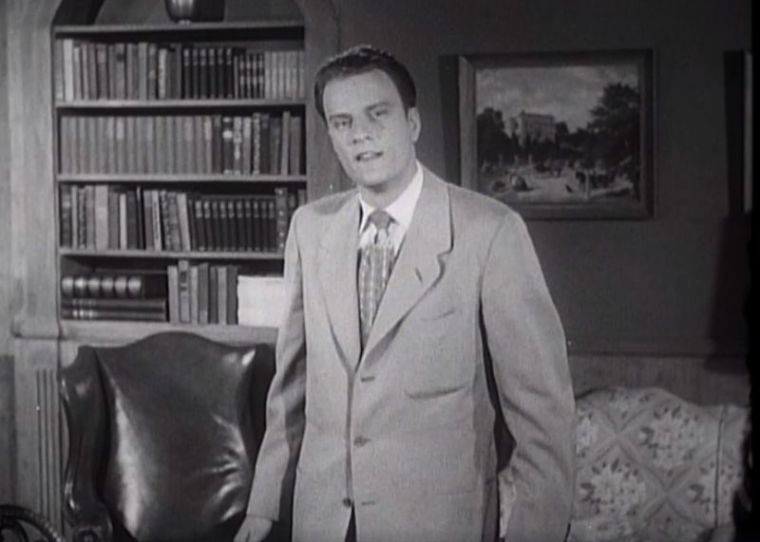 A video of the Rev. Billy Graham preaching on Easter decades ago posted on social media has garnered massive attention online.
His son, the Rev. Franklin, president of the Billy Graham Evangelistic Association, posted a short video on Saturday of his late father preaching an "Hour of Decision" message.
By Monday morning, the video had garnered more than 1.4 million views, as well as approximately 56,000 shares, and around 68,000 likes.
"My father Billy Graham shares that the greatest news ever heard by mortal ears is—'He is not here, He is risen!' Here's a 2-minute clip of his Easter message for Hour of Decision," stated Franklin Graham in the video description.
"There's only one way to salvation, and that's through the death, burial, and resurrection of Jesus Christ."
The Hour of Decision video clip featured a passionate Billy Graham preaching the Gospel, speaking about the events of Easter and the Saturday before.
"Ladies and gentlemen, there is nothing you can do to save your soul. You can live a good life, you can work all the rest of your life in a church, but that doesn't save your soul," stated Graham.
"The greatest news that mortal ears have ever heard was given by the angel, when the angel said 'He is not here! He is risen!' Ladies and gentlemen, Jesus Christ had been raised from the dead and Jesus Christ tonight is living at the right hand of God the Father."
A famed evangelist who is believed to have preached to approximately 210 million people in more than 180 nations, Billy Graham passed away at age 99 on Feb. 21.
In addition to the large outpouring of condolences, Graham became only one of four private citizens to lie in honor at the U.S. Capitol. The last person to do so was Rosa Parks in 2005.
"Here lies America's pastor," stated Speaker of the House Paul Ryan in a short message after Graham's casket was placed in the center of the Rotunda by members of the U.S. military.
"A man made great not by who he was but by who he served with all of his heart and all of his soul and all of his mind. We give thanks to God for the life and the works of this humble servant now and forever."