Christians Are Jumping to 'Shameful Conclusions' About Bible Answer Man's Conversion to Orthodoxy, Says Daughter of CRI Founder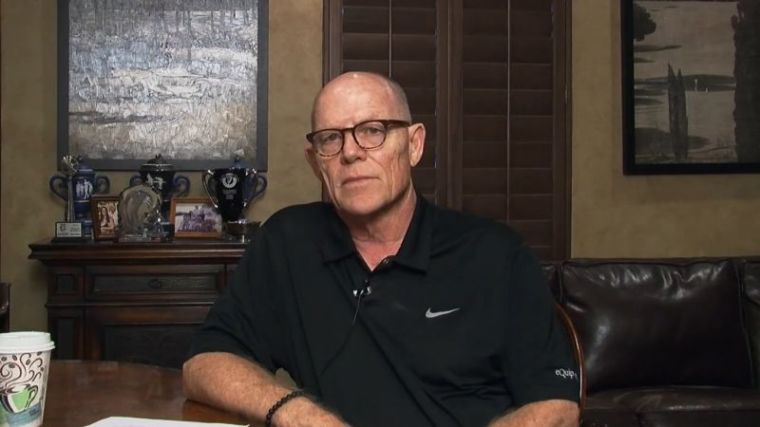 The daughter of the Christian Research Institute's founder considers its president, "Bible Answer Man" Hank Hanegraaff, a brother in Christ despite theological objections from fellow Christians following his conversion to Eastern Orthodoxy.
In a recent statement she sent to The Christian Post, Cindee Martin Morgan, daughter of Walter Martin, who in 1960 founded CRI as a conservative Protestant countercult apologetics ministry, said that she and her husband — who belong to the Reformed tradition — still believe Hanegraaff is a sincere Christian. 
"My father, Dr. Walter Martin, taught that the Catholic Church has the Essential 'Core' doctrine of Christianity. He didn't agree with some of the teaching added by the Church and warned against it," Cindee Martin Morgan said in the statement to CP.
Her father considered an American Jesuit priest, Mitch Pacwa, to be a Christian, even though he debated doctrinal issues with him a few times on apologist John Ankerberg's radio program.
"Given the fact that the Eastern Orthodox Church is very similar in ways to the Catholic Church — and holds to the essential Core doctrine of Christianity — I believe Dr. Martin would view this Church the same way," she continued.
"He would never declare that someone had 'left the faith,' in either of these churches, if the person professed faith in Jesus Christ demonstrated by the fruit of their life."
Hanegraaff, who has been leading CRI for more than 25 years and helped spread its reach to millions, was chrismated on Palm Sunday at Saint Nektarios Greek Orthodox Church in Charlotte, North Carolina. He continues to face opposition from those who think he has left the Christian faith.
As CP reported last month, the apologist's syndicated radio broadcast "The Bible Answer Man" was removed from the Bott Radio Network amid questions over biblical accuracy.
Others, such as D. Trent Hyatt, have responded with similar concerns. Following the news of Hanegraaf's conversion, Hyatt posted on the AiG website a portion of AiG's World Religions and Cults book about Orthodoxy.
While acknowledging that it was possible for a practicing member of an Eastern Orthodox Church to be a born-again believer "provided that they repent and believe on the Lord Jesus Christ and His death, burial, and Resurrection," Hyatt wrote that "many years of missionary work in Eastern Europe and Russia have led me to conclude that the gospel is not often proclaimed in the Orthodox Church."
Orthodox worship services "are ritualistic exercises that focus on the icons and the sacraments," he wrote, arguing that Eastern Orthodoxy places trust in sacraments for salvation and icons to sanctify them "rather than in the finished work of Christ on the Cross in our behalf."
Yet Morgan believes it is sad that so many have jumped to shameful conclusions "when what they should be doing is praying, speaking the truth in love/with humility and openly acknowledging that by the grace and mercy of God do any of us have access to Salvation."
"We are nothing apart from our Savior who showed us tremendous mercy when He died in our place. How, then, can we not show mercy to those with whom we disagree?" she asked.
Hanegraaff, who revealed on May 5 that he has a rare form of cancer called mantle cell lymphoma, has emphasized that "nothing has changed in my faith."
"People are posting this notion that somehow or other I've walked away from the faith and am no longer a Christian," he said on his radio show. "Look, my views have been codified in 20 books, and my views have not changed."