Christians From Egypt, India, and Vietnam Detail Persecution They Face (Interviews)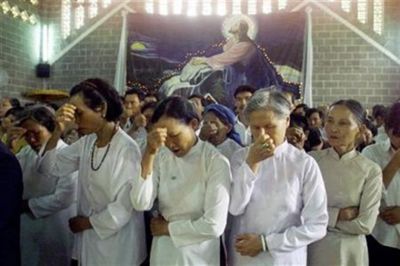 Vietnam
A leader from an underground home church in Vietnam, who goes by the name "Jose," told CP about his fear that his church, which is attended by dozens of people, could be fined under Vietnam's new religion law.
The law, which was ratified in November 2016 and is the first religion law on Vietnam's books since being reunified in 1975, forces faith organizations to register with authorities and keep them informed about their religious activities. The law gives the communist government the right to refuse churches' requests and applications.
"The problem for us is we are requested to apply and give them a list of the name of the Christians [in our church community]," Jose said. "That is the problem. They will know exactly the full name of Christians and where the places are they are staying."
Jose said he and other Christian leaders fear that if the churches give up the names and addresses of their members, it could lead to future persecution and even cause them to lose their jobs.
According to Jose, churches will be fined and penalized if they do not submit the information the government has requested. He said that he does not plan to submit the names or addresses of people in his church to the government.
At this point in time, Jose said he is and his church community are in a wait-and-see mode, as they will not know if they will be fined and how much they will be fined until June.
Vietnam currently ranks as the 18th worst country on the Open Doors USA World Watch List and has a Christian population of about 8 million.
"Right now, the big city is OK because the government would like to show that Vietnam has freedom of religion and many foreigners will be there," Jose said. "The problem is in the villages and among the tribal or some city far away from the big city."