Christians mourn, repent for their silence on abortion: 'We have to own this'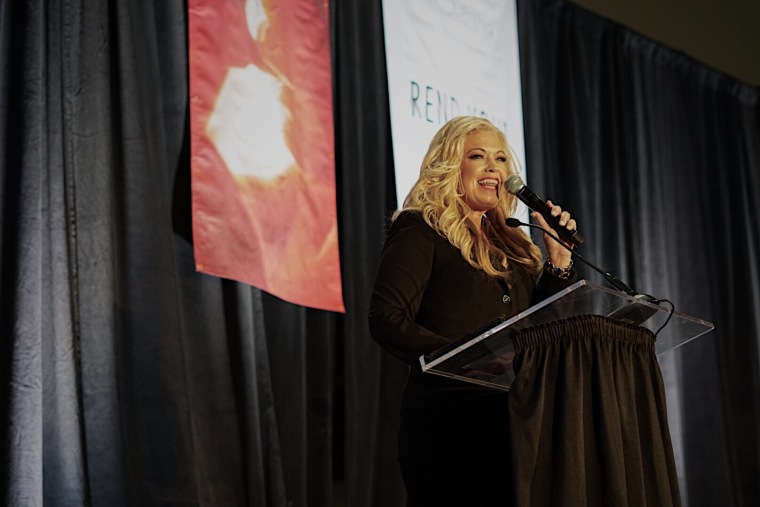 RICHMOND, Virginia — Hundreds of pro-life Christians came together on Saturday not to protest or rally but to repent for their silence and complicity in abortion.
"Something is desperately wrong with our hearts when we can drive by these abortion clinics every day and sit silently by and do nothing," said Elizabeth Johnston, who organized the Day of Mourning in Richmond. 
"We walked by the cries of these babies. We have to own this. We are in the 11th hour in our country. If we don't turn from our wicked ways now as a nation, we are toast."
Participants were dressed in black at the "solemn assembly" where they prayed and fasted, asking God for forgiveness for the prevalence of abortion in the United States.
"Today is not a pep rally, a fundraiser, a protest or a political meeting; … today is God's," said Johnston, widely known as the "Activist Mommy" on social media. "It's the church getting the mote out of our own eyes."
Too many congregations in the United States "have taken a seat on the sidelines" and are "not engaged in this important life and death issue," she explained to The Christian Post.
"There are so many ways that God's people can make a difference on the abortion issue. We could be active politically, we could be at the abortion clinics, praying and offering help to these women who feel very alone oftentimes.
"We could be adopting and fostering. If every church would adopt or foster one child, the orphan crisis in our nation would be over. I think a whole church can handle providing support for a family to adopt or foster a child."
The Benham Brothers, the twin Christian entrepreneurs whose reality TV series was canceled in 2014 after LGBT activists protested their socially conservative views, stressed to Christians that this wasn't a "political issue." Rather, abortion should be considered a "Gospel issue."
"Dad wasn't out to be an abortion issue fighter, he was out to be a Kingdom advancer," explained Jason Benham, referencing how his father, Philip, once baptized the Jane Roe of Roe v. Wade.
He went on to note how he and his brother David decided to not be silent about their views on both abortion and same-sex marriage, despite immense pressure from social progressives.
"We were raised in a pro-life family and for us, we got a chance to see in the belly of the whale, so many folks who had large platforms if we look at pastors who had large platforms who would say nothing about it," Benham noted as he stood in front of two banners showing photos of in utero babies. One banner read "Their blood cries out" and referenced Genesis 4:10 while another banner read "Rend your heart, not your garments" and referenced Joel 2:13.
"And now, being on this side, knowing what we felt in that moment, when we were so scared, now we look at those pastors with a little different eye. Because when your image, your influence, and your income is determined by people liking you, you will be silent when you should be speaking. That is the idol of our day."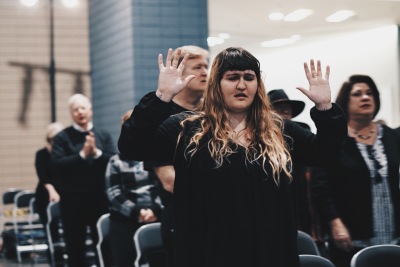 Local pastors led prayers on Saturday, asking forgiveness for American churches failing to combat abortion. Medical professionals also joined and asked forgiveness for their peers who performed the procedure.
"We were so happy to have pastors on the stage, repenting over the sin of abortion. Dozens from the medical community on stage mourning and repenting over what the medical community has done to these babies," Johnston commented.
"You know, doctors take an oath to do no harm to children and abortion is a violation of that oath. And so, we were so pleased to have dozens from the medical community on stage with us here and it was just a great time of mourning and reconnecting with God and getting our hearts right with God."
The Day of Mourning event was held in Richmond largely in response to comments made earlier this year by Democratic Governor Ralph Northam regarding late-term abortion.
In January, Northam defended a proposed bill that would have stripped away many legal restrictions on abortion in an interview with WTOP, with critics charging that his comments endorsed infanticide.
"When we talk about third-trimester abortions, these are done with the consent of the mother, obviously, with the consent of the physician, more than one physician by the way," said Northam at the time.  
"And it's done in cases where there may be severe deformities, where there may be a fetus that's not viable. So in this particular example, if a mother is in labor, I can tell you exactly what would happen. The infant would be delivered, the infant would be kept comfortable. It would be resuscitated if that's what the mother and the family desired and then a discussion would ensue between the physician and the mother."
Amid the prayers on Saturday, 8-year-old Blythe Mullen went on stage to call her birth mother a hero for choosing adoption instead of abortion. 
"Because she chose life for me, I am living out the purpose God has for my life," said Mullen, as she stood next to her adoptive mother, Jessica. "God's heart is for life for all." 
Bishop E.W. Jackson, a clergyman and politician who lost an election for lieutenant governor against Northam in 2013, stressed that in addition to mourning and repentance, those gathered were called "to fight for the lives of unborn children, because they need someone to fight for them."
"We are here out of love. We're not here advocating violence. We're not here because we want some abortionist to be killed or we want some clinic to be bombed," said Jackson.
"We condemn that behavior because that is as evil as what they are doing inside those clinics. But nevertheless, we fight, because the weapons of our warfare are not carnal but mighty through God." 
The Day of Mourning was held at the Greater Richmond Convention Center on and livestreamed on Vimeo.
The first Day of Mourning observance was held in February in New York, in response to the state government passing legislation that effectively legalized abortion up to the moment of birth.