Christians, Muslims Unite in Vigils for ISIS Terror Attack Victims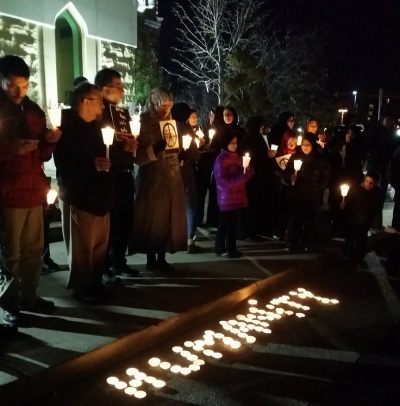 Catholics and Muslims in Michigan have come together to hold interfaith vigils in remembrance of the victims in last week's terror attacks in Paris and Beirut.
St. Anne Parish of Detroit and the Islamic Center of America in Dearborn held vigils Saturday for those killed in last Thursday's and Friday's Islamic State terror attacks.
The attack in Beirut had a personal tie to the community, as three Dearborn residents were among the dead, according to The Associated Press.
Kassem Allie, executive administrator of the Islamic Center of America, told The Christian Post that the vigil was held in response to their local communities' desires to stand with victims of the terror attacks.
"We had many requests from our community to send a unified message of empathy and sympathy to the families that were affected by the recent tragedies," said Allie. "We had probably around 100 people at one point. … We brought together all different kinds of faiths and denominations and it was something I think was therapeutic for some people in our community."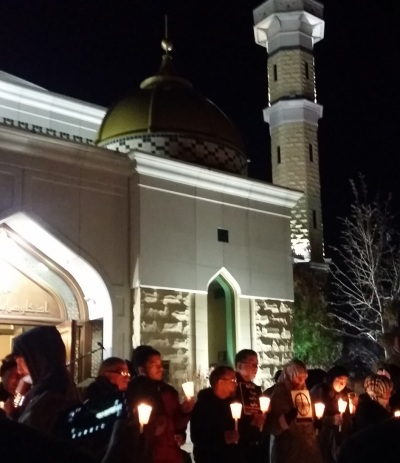 Last week 129 people were killed in Paris when terrorists struck at six different locations in the city of lights.
The attacks included explosions outside of the Stade de France and gunmen massacring attendees of a concert being held at the Bataclan Theatre.
In response to the attacks, France has vowed retaliation against IS, which has been connected to the perpetrators.
"Faced with war, the country must take appropriate action," said French President Francois Hollande during an emergency meeting on Saturday.
Around the same time, another attack claimed by the Islamic State took place in the capital of Lebanon, with an estimated 43 people killed and over 200 wounded in a double suicide bombing attack.
"Around the crime scenes in south Beirut and central Paris alike, a sense of shock and sadness lingered into the weekend, with cafes and markets quieter than usual," The New York Times reported.
"The consecutive rampages, both claimed by the Islamic State, inspired feelings of shared, even global vulnerability — especially in Lebanon, where many expressed shock that such chaos had reached France, a country they regarded as far safer than their own."
The Detroit area vigils held by assorted faith groups are one of many demonstrations online and offline of condolences to the French people for their losses last week.
Allie also told CP that the Islamic Center "will be holding another vigil this coming Sunday," which while "similar" to last week's candlelight it will be "more of a formal memorial."