Christians 'Outraged and Helpless' as Communists Write 'Socialism's Core Values' on Church, Ban Kids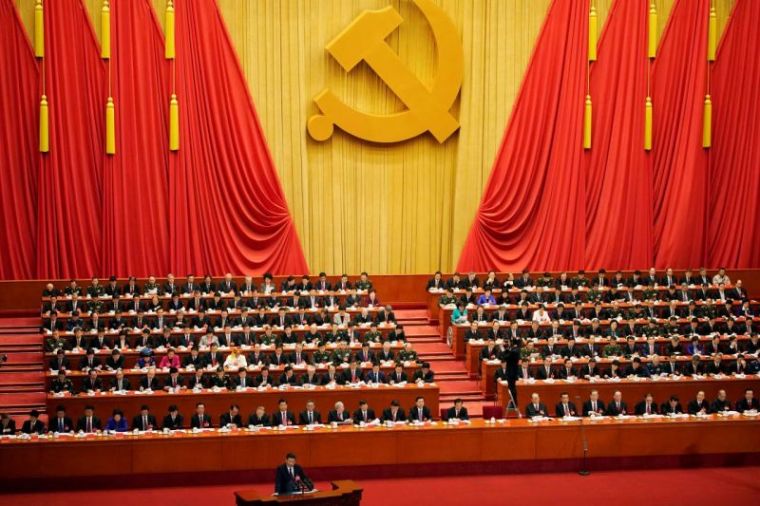 Christians in Shanghai, China, are "outraged and helpless" after Communist authorities wrote "Socialism's Core Values" on a church building.
ChinaAid, which monitors the persecution of believers in China, reported that the government continues imposing Chinese ideology on religion in the country. The message "Socialism's Core Values" was apparently written on an ancillary building of Xuanqiao Jesus Church, which is fooling pedestrians into thinking that the church is a government office.
On Tuesday, several churches, including some in Hebi, Henan and Luoyang were forced to take down their Christian crosses and replace them with the national flag.
In other instances, all churches in Xinyu County, Jiangxi, have been told they must display pictures of President Xi Jinping, the Chinese flag, and posters of socialist values.
The crackdown, which for years has included the demolition of churches and taking down of rooftop crosses, is also seeing children being banned from attending worship services. Xinyu County area believers have apparently been told by officials that should youngsters attend the services, the welfare of low-income residents could be cut off.
This has forced more than 40 churches in Shangrao, another area of Jiangxi, to hang a slogan reading, "Non-locals are prohibited from preaching; no underage people allowed in church."
Beside these measures, the government regulations calling for "Sinicization," or "religion with Chinese characteristics" are also leading to further raids on underground churches during services.
One such raid recently took place in Henan province, where undercover police took several of the more than 20 Christians worshiping there into custody.
The police seized worshipers' cellphones and iPads, pushed a woman to the ground, and knocked a child off a chair.
One witness explained what happened:
"They attempted to grab Sister Sang's iPad and cellphone without showing their IDs. Sister Sang said, 'This is my personal stuff.' They ignored her and continued to seize our stuff. Brother Qian witnessed this and took over the iPad and cellphone. Officers immediately targeted Brother Qian, and he was immediately under their control because he did not resist."
The Christians, who were taken to Xiyuan Police Station, later said that officers threatened their jobs, their security, and even their lives.
An Associated Press report earlier in August detailed many other similar incidents in an investigation of the Communist Party's actions against churches.
One shopkeeper in Henan explained that officials have demanded that his local area church take down its cross, Bible verse calligraphy, and a painting of the "Last Supper."
"I've always prayed for our country's leaders, for our country to get stronger," the 62-year-old shopkeeper said at the time.
"They were never this severe before, not since I started going to church in the '80s. Why are they telling us to stop now?" he asked.