Christians Outraged After Minister Urges People to Pray for Prince George to Be Gay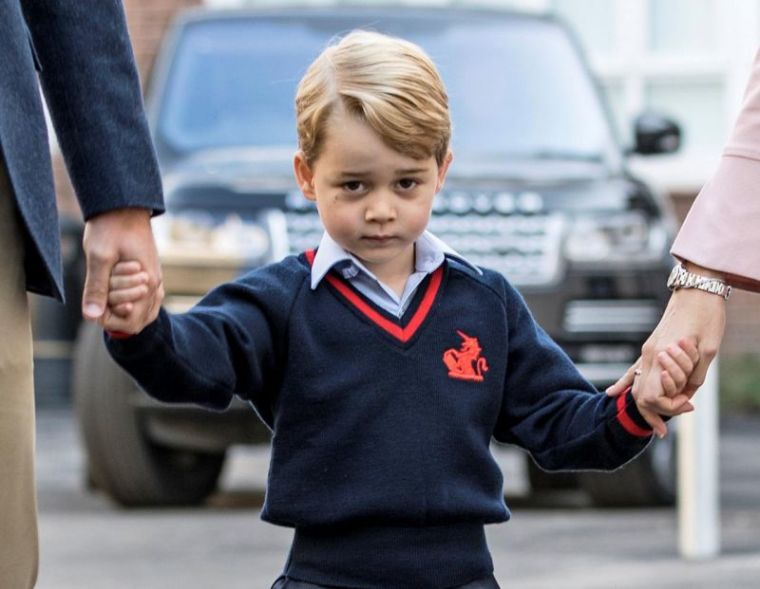 A senior Anglican minister has urged Christians to pray for Prince George to be gay as "the fastest way" to force the Church of England to support same-sex marriage.
The Very Rev. Kelvin Holdsworth, the provost who runs St. Mary's Cathedral in Glasgow, Scotland, said "the fastest way" to force the denomination to allow gay people to wed would be if the future monarch and supreme head of the Church of England were gay, according to The Times.
Holdsworth serves in the Scottish Episcopal Church, the Church of England's sister institution, which since June has allowed same-sex marriage.
The 51-year-old minister, who is gay and campaigned for gay marriage to be allowed in the Scottish Episcopal Church, asked Christians to pray for George, the elder child of Prince William and the former Catherine Middleton, now called the Duke and Duchess of Cambridge, "to be blessed one day with the love of a fine young gentleman."
"A royal wedding might sort things out remarkably easily though we might have to wait 25 years for that to happen," Holdsworth wrote in a blog post. "Who knows whether that might be sooner than things might work out by other means?"
Recently, George's uncle, Prince Harry, announced his engagement to Meghan Markle, a divorced American actress.
In his latest blog post, Holdsworth writes that he wrote the post about two years ago, although it is now that media have picked it up.
"The post was entirely about the Church and its policies around LGBT inclusion," he wrote. "I could spend the next few weeks defending that post and keep reminding people what it was originally about. However, it seems to me that isn't likely to be fruitful. The ironic comment that I made quite a while ago could be seen as hurtful to members of the Royal Family, a group of people whom I actually rather admire."
He added, "The debate about the Church and sexuality will go on. I'm not interested in continuing it through a conversation about Prince George. I would urge others, those who agree with me strongly and those who disagree with me strongly, to turn our attentions to the actual matter at hand?"
A former chaplain to Queen Elizabeth condemned the call as "unkind" and "profoundly un-Christian."
"If you're going to pray for Prince George, pray for him to be happy ... and pray for him to discharge his duty as prince, to be married and have children," he was quoted as saying. "It is not a kind prayer. It is not a blessing, it's more like a curse from a fairytale. I would say it's profoundly un-Christian."
The Church of England defines marriage as between a man and a woman and rejects homosexual practice as incompatible with Scripture.
In January, The Christian Post reported that Holdsworth allowed a reading from the Quran during a service that included a rebuttal of the Christian belief that Jesus is the son of God.