Christians Slam 'Demonic' Practice of Turning Frozen Embryo Children Into Jewelry for Parents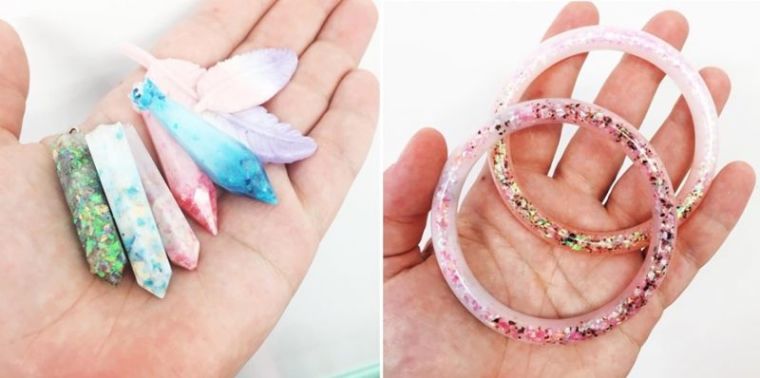 Pro-life Christians have slammed an Australian company's controversial practice of turning frozen embryo children into jewelry for parents, with some arguing that it is "demonic."
Abigail Dodds, a mother of five, argued that "God designed embryos to live inside a mother's womb for protection and growth."
"They are not supposed to be incinerated and hung round a mother's neck, no matter how close to the heart they hang. How do we love embryos? By allowing them to keep living and growing," she wrote.
Earlier in May, the Australian Kid Spot website highlighted the story of a mother who turned to Baby Bee Hummingbirds, the company that has been transforming embryos into keepsake jewelry.
The mother, Belinda Stafford, who along with her husband underwent a six-year IVF process for their three children, explained that she wanted her remaining embryos close to her heart, instead of disposing them.
"We had been on a six-year journey of IVF," Stafford explained.
"It was painful, tormenting, a strain on our marriage and just plain hard. Finding this has brought me so much comfort and joy. I finally at peace and my journey complete. My embryos were my babies — frozen in time. When we completed our family, it wasn't in my heart to destroy them," she added.
"Now they are forever with me in a beautiful keepsake."
Amy McGlade, founder of Baby Bee Hummingbirds, said that the company has crafted 4,000 pieces of jewelry using breastmilk, placenta, hair, ashes, or cord stumps since 2014, and 50 with embryos.
Judie Brown, president and cofounder of the American Life League, slammed the practice last week, calling it "truly demonic."
"The Catholic Church has long held that, from a merely humane view of the child, we must realize that nobody has a right to a child. We must also understand that every child has the right to be procreated within a marriage and to have a stable family from the beginning. And certainly no child should ever be strung around someone's neck in a piece of jewelry," Brown wrote.
"Business enterprises like Baby Bee Hummingbirds gain traction in society because the bearing of a child has become nothing more than a mechanical function. And that, my friends, has taken the jewelry business to a new hellish low." 
Dodds noted that Christians need to start asking "serious questions" about the ethical issues surrounding IVF, warning that such procedures destroy human life.
"As Christians, we also need to equip ourselves to understand and guide parents who have frozen embryos in limbo. We must be able to point them to a better way of celebrating their children than turning them into necklaces," she urged.
"Let's remind parents that, rather than wearing babies around their necks, they could clasp their arms around their children as they tuck them in and hug them goodnight. Instead of petrifying their children in stones around their wrists, they could hold their hands to cross the street."
Dodds pointed out that the children that have been lost via IVF have not been lost to God.
"Just as hundreds of thousands of embryonic humans sit frozen and utterly vulnerable to the whims of adult humans, there is One who became vulnerable for us, whose beginnings were the same as theirs. Our Savior Jesus, true God of true God, became an embryo for us," she said.