Millions of Christians Celebrate Birth and Baptism of Jesus; Vladimir Putin Attends Candlelight Service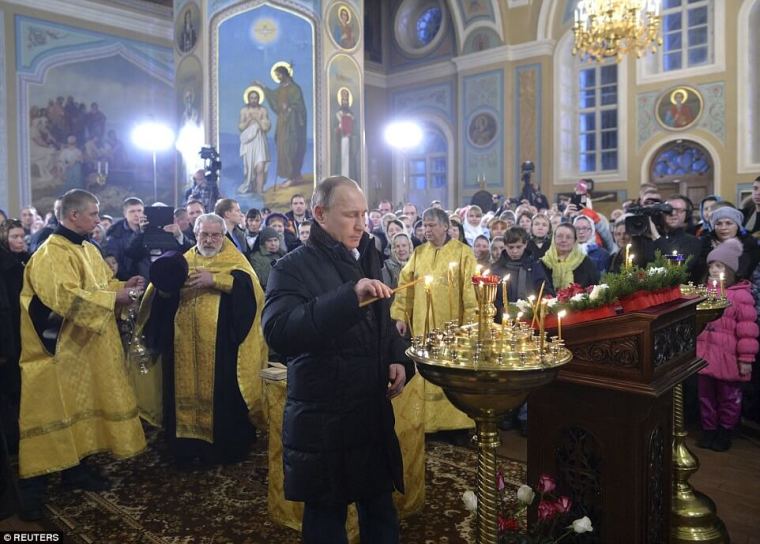 Millions of Christians from Orthodox traditions celebrated the birth and baptism of Jesus Christ on Thursday, marking the day with festivals and blessing of water ceremonies.
Famous world leaders, such as Russian President Vladimir Putin, observed the day as well, with the Russian leader taking part in a candle lit service at the Church of the Intercession of the Mother of God in Turginovo.
Orthodox Christians celebrate the Epiphany on Jan. 6, according to the old Julian calendar, along with the birth of Christ a day later.
The Daily Mail reported that Putin had not warned the Turginovo church of his arrival, but took part in the candle lit service, alongside children and other worshipers.
The Russian president, who has often referred to his Orthodox faith in speeches, attended the same church for Christmas mass in 2011.
As many as 350,000 Christians in Moscow were expected to take part of Christmas liturgies, officials said.
BBC News noted that Epiphany is observed by Christian communities across Europe, the Middle East and Africa, all with different traditions and practices.
In Bulgaria, thousands of young men took part in the centuries-old tradition of diving after a wooden cross in freezing waters, believing that whoever retrieves the cross will be healthy and freed from evil spirits for all year.
Similar swimming ceremonies were held in the Czech Republic and in Greece, while over 1,000 Orthodox Christians in Cyprus attended the blessing of the waters in Famagusta for the first time since 1974, due to Turkey's invasion of the island.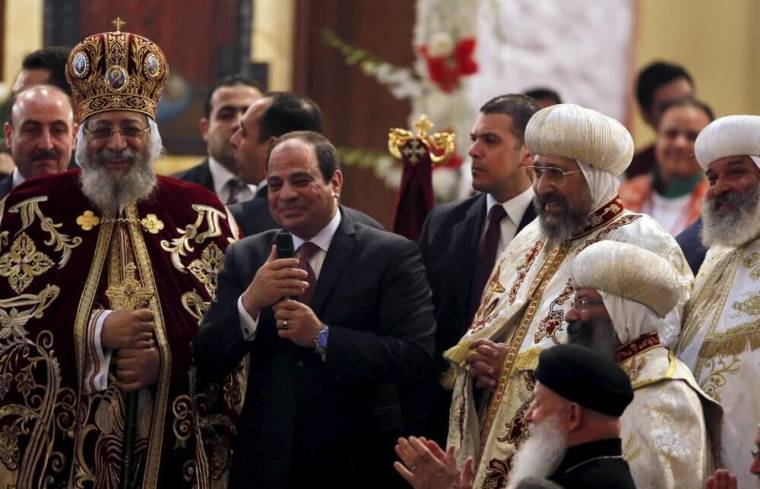 Egyptian President Abdel Fattah al-Sisi made a gesture toward Coptic Christians by attending Christmas Eve mass at the St. Mark's Coptic Orthodox Cathedral on Wednesday, Fides News Agency reported.
Al-Sisi spoke about the attacks on churches and Christian communities in Egypt that have been carried out by radical groups, and said that his government will try to do better in repairing houses of worship that have been damaged by gangs linked to the Muslim Brotherhood, the former ruling government that has since been declared illegal.
"The greetings President al-Sisi received from the hundreds of faithful present were jubilant," the report noted.
"Already in January 2015 al-Sisi had attended Christmas Mass in the same cathedral, which the Coptic Church celebrates following the Julian calendar. Last year was the first time an Egyptian President attended a liturgical solemnity that celebrates the birth of Jesus."