Christmas Around the World: A Look at 6 Countries' Traditions — From Festivities to Secrecy
3. Mexico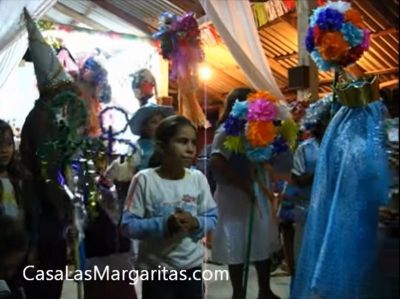 Mexican Christmas celebrations are often centered around Las Posadas, with nine days of observance counted down from Dec. 16 through Christmas Eve.
The tradition, which is also popular elsewhere in Latin America, is based on Mary and Joseph's journey to Bethlehem and their search for a place to stay before the birth of Jesus, with "posada" meaning "inn" or "shelter" in Spanish.
The Posadas celebrations include Christmas carols, with people acting out the roles of Mary and Joseph in different homes each night during the nine days.
The get-togethers include Bible reading and prayer, with guests breaking pinatas and children given candy.
In Mexico the holiday continues through Jan. 6, marking El Dia de los Reyes, the day of the kings or the wise men, which is when children receive their gifts.