'Christmas of Many Colors' Star Jennifer Nettles Says Dolly Parton's Faith Informs Her Whole Life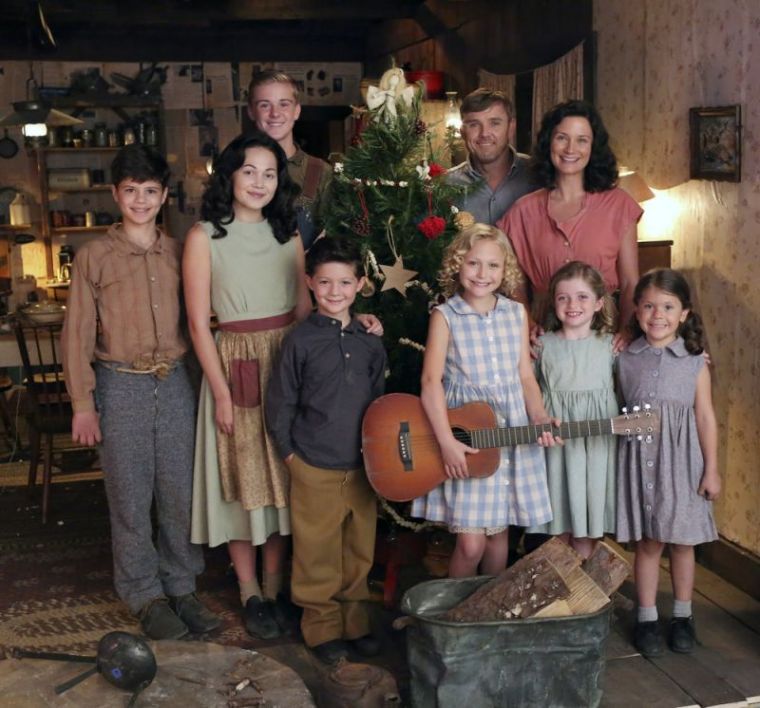 Actress Jennifer Nettles, who stars in Dolly Parton's holiday special "Christmas of Many Colors: Circle of Love," says the made-for-TV movie provides a glimpse into how faith informs the mega superstar's life and her belief in miracles.
"Coat of Many Colors," which aired last Christmas season, was Nettles' first onscreen role and the country singer will again portray Dolly's mother, Avie Lee, in the second film, "Christmas of Many Colors," which airs Wednesday night.
The movie reveals how the family made it through times of immense poverty, but also experienced the power and blessing of miracles.
"I think it's important to have balance in this life, and I think that needs to be reflected in art as well, specifically where this movie is concerned. I think especially in this post-modernism, now more than ever with how bombarded we are with confronting truths, I think it's important that we also have those moments of balance and those things that feed us in a different way," Nettles told The Christian Post, in reference to the film's message of hope.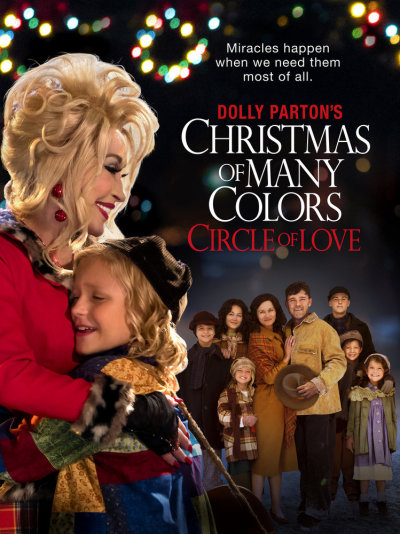 "It's interesting that it almost harkins a nostalgia at this point for there to be something that is so, for lack of a better word, wholesome," she continued. "In entertainment this day and age, we're so exposed to the harsh edges that we feel like we almost need those harsh edges to get that full release of euphoria at the end when something might work out.
"But I think what this movie does is just allow you to enjoy it with ease. I think that is refreshing nowadays because a lot of times we have to take the bitter with the sweet, and this movie is definitely more on the sweet side."
Nettles, who is popularly known as one half of the singer-songwriting country music duo Sugarland, and has starred as "Roxie Hart" in the Broadway performance of "Chicago," said the message of the miraculous happening when one needs it the most, is an overarching theme in the film.
"I love that we get to see that across the board with Dolly, we get to see that for the whole entire family, Avie Lee included, in terms of the miracle of the snow melting. And we get to see it with [Dolly's father] in the coal mines as he gets to make it out alive. I think that theme definitely resonates through the whole movie," she said.
"The interesting part is that the definition of a miracle is when you need it most. It's that thing that you don't think could ever happen and it does. Those are always in the most trying of circumstances, in the most dire of times. I love that that theme is a big part of this movie."
Nettles joked that people don't usually cry out for a miracle if everything is going well.
Dolly's family found themselves in need of multiple miracles and Nettles said that along with the inspiring message of hope, she loves the film's family-friendly message.
Avie Lee was the mother of 12 children, including Dolly, and a preacher's daughter who held a fervent belief in God.
"Being a mom, what I love about this movie is that it's something that appeals also to children. The fact that the main player in this film is a young girl, little Dolly. I think that's so fun and so inspiring for kids to get to see someone that they can look up to who's their age. I think that's so fun and exciting. I think also it's something that the entire family can watch together — that to me is very sweet," Nettles said. 
"Christmas of Many Colors" opens and closes with Dolly talking about the importance of family and faith in Jesus Christ. Nettles said that anyone who knows the Tennessee native is well aware of how important her Christian walk is to her.
"Anybody who is a fan of Dolly and who is around her, or knows any part of her story, knows how strongly faith plays a part in her life and has always played a part in her life," Nettles said about the 70-year-old icon. "In these movies, obviously we get to see it within her family of origin and her parents and how devoted her mother was, how her father came to know his path, and her grandfather who was a pastor.
"If you at all are a fan of Dolly's music, you hear how her faith has always played a part in her life, not only as a musician but also in how she lives her life," she said.
Nettles attended the movie premiere of "Christmas of Many Colors" on Nov. 22 in Dollywood and said there were times when she laughed out loud because of how funny the second film is.
"I do find that this movie, in particular, in comparison to the last one, the kids feature a lot more prominently. The humor factor has definitely gone up in the sequel in comparison to the first because there are just some super funny scenes with those kids. I think that for me, just as a person who enjoys entertainment, I like that it's focused on these children in that way." she said.
The 42-year-old actress told CP that she loved having the opportunity to reprise the role of Dolly's mother.
"Having come from a family of a very strong southern mother, and myself now being a mother, I felt such a strong connection to her and the way Avie Lee loved her children, and the way that she showed her love for her children," Nettles said.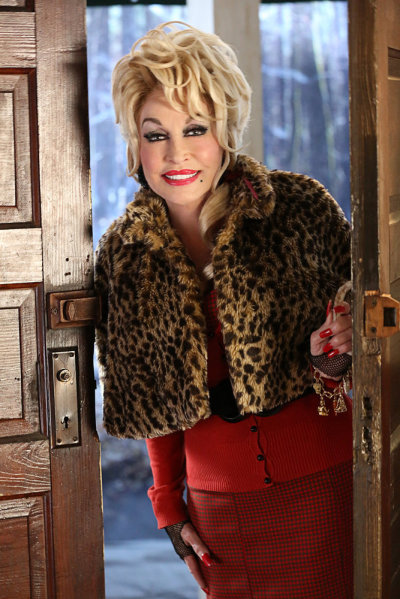 Dolly also makes a few cameos in the film as the "painted lady" who looks exactly like the Dolly her fans all know and love, and Nettles said that was on purpose.
The painted lady, Nettles said, is based on a woman who lived in the town where Dolly grew up, and whose fashion she wanted to emulate. 
"Even in her stories, as she has told her stories out on the road when she talks about her style and how she came to celebrate her style and put on the makeup that she does, she cites the painted lady as her inspiration," Nettles said. "She was a character in the town and Dolly saw her and thought that she was the most beautiful made-up thing that she had ever seen, and she vowed that she was going to look like her for the rest of her life."
Along with revealing her fashion inspiration, Dolly furthers her narrative in the second film by sharing more about her family and how they supported her dreams to become the country music star that she is today.
Another new character introduced in the film is Uncle Billy who also played an integral role in Dolly's life as a young girl and her introduction to the Nashville music scene.
When asked if the films about Dolly's life will become an annual Christmas special, Nettles said, "Part of it would be dictated by how well this movie does and the success of it. If we hear that people respond to it and are loving it, I'm sure that will be a consideration."
"Christmas of Many Colors: Circle of Love" will air on NBC at 9 p.m. EST Nov. 30. For more information, click here.