Christ's Supremacy Conquers White Supremacy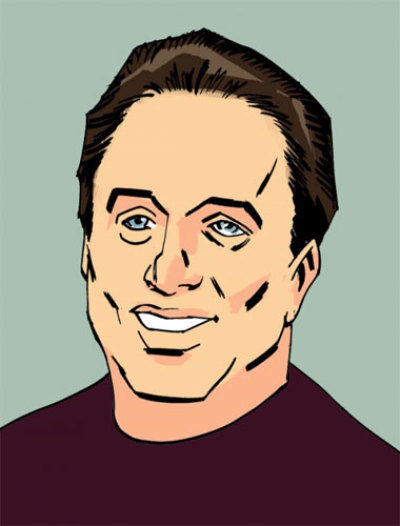 Man by nature tends to take pride in the color of his skin. And this dangerous mindset even leads some people to assume that their race is supreme. A beautiful alternative to such arrogance is to receive Christ's love and forgiveness into your heart. Disciples of Jesus soon discover that Christ's supremacy conquers white supremacy, not to mention every other form of prejudice.
It all depends upon whether you "live according to the sinful nature," or "live in accordance with the Spirit." (Romans 8:5)
The sinful nature stirs up pride, prejudice, anger, and hatred, whereas the Holy Spirit produces compassion, love, joy, and peace in the hearts of Christ followers. And anyone who hates others is certainly not a Christ follower.
In fact, "Anyone who claims to be in the light but hates his brother is still in the darkness." (1 John 1:9)
While dark souls tend to hate others, Christ-centered souls tend to love others. No surprise there, right? After all, who has ever demonstrated more love than Jesus? And once you receive Christ as your Savior through faith, (John 1:12) the supernatural love of God begins to flow within your soul.
This doesn't mean that everyone who claims to be a Christian is the genuine article. The new birth must take place in order for a person to actually know God. (John 3:3-7) Jesus said, "I am the good shepherd. I know my sheep and my sheep know me." (John 10:14)
Spiritual conversion always brings God's love into a person's heart. And Jesus put an exclamation mark on that point when He said, "All men will know that you are my disciples if you love one another." (John 13:35) Apart from Christ's love within your soul, there is only spiritual darkness.
Here is a simple way to test yourself to see if your soul is in a dark place. Ask yourself this question: "Is my race superior to any other race?" Think about it for a moment before you answer.
Well, how did you do? If you do not think that every race on earth is equal, then there is plenty of darkness in your soul. Thankfully, Jesus is in the business of transforming racism into love. And yes, it requires a supernatural work of God on the inside of man.
When Christ is supreme in your life, there is no room in your heart for hate, pride, and prejudice. When you come to realize how much God has done to rescue you for eternity, you don't look down on others. How could you? Not if Christ is in you.
The apostle Paul wrote, "I have been crucified with Christ and I no longer live, but Christ lives in me." (Galatians 2:20) Whatever racial prejudice existed on the inside of Saul before he was saved, this ugliness was crucified with Christ when Saul was converted. When Christ came into Saul's life, prejudice was replaced with the Savior's love as this hater was transformed by God's power into the apostle Paul.
Prior to his conversion, Saul despised Christians and fiercely persecuted them. Instead of white supremacy, you could say that Saul was practicing "Jewish supremacy." And this bigoted mindset filled Saul's heart with hate. "Saul began to destroy the church. Going from house to house, he dragged off men and women and put them in prison." (Acts 8:3)
And anyone today who subscribes to white supremacy or black supremacy harbors something just as repulsive in his heart. Prejudice stems from man's sinful rebellion against God, and every racist needs what Saul needed; namely, a new heart.
Jesus is more than able to supply this new heart to man. "If anyone is in Christ, he is a new creation; the old has gone, the new has come!" (2 Cor. 5:17)
In other words, Christ not only conquered sin, death, and the devil when He died on the cross and rose from the grave, but the Messiah also conquers hate in the heart of all who repent of their sin and accept Jesus as their Savior. This is what it means to be "in Christ." Believers are clothed in Christ's righteousness, truth, and love. And when a person is "clothed with Christ," he is definitely not a hater. Those two things cannot coexist within the soul of man.
So which path will you choose to walk upon? The path of light, or the path of darkness? The path of love, or the path of hate? The path of Christ, or the path of prejudice and pride?
What is there in your life today that you need Christ to conquer for you? Will you come to the Savior to be forgiven of your sins and set free from any prejudice in your heart?
Those who receive Christ as Savior experience a breakthrough, while those who reject God's grace in Christ have nothing but natural resources to rely upon. And those resources betray everyone who places confidence in them. Your natural instincts will lead you to believe things about humanity that simply are not true. This is why Scripture is so essential to discover what is true, and what is false.
False beliefs produce dark hearts, whereas "the truth will set you free." (John 8:32) And make no mistake about it: the One who first spoke those words is eternally Supreme, whether you accept Him into your life or not.
After all, "By Christ all things were created: things in heaven and on earth, visible and invisible, whether thrones or powers or rulers or authorities; all things were created by Him and for Him. He is before all things, and in Him all things hold together. And He is the head of the body, the church; He is the beginning and the firstborn from among the dead, so that in everything He might have the supremacy." (Colossians 1:16-18)
So the next time you encounter prejudice in society, or even in your own heart, remember this: The kingdom of Christ is filled with compassion, love, and kindness. And you will be too if you trust Jesus as your Savior from sin, and walk closely with Him as one of His disciples.
Dan Delzell is the pastor of Wellspring Church in Papillion, Neb. He is a regular contributor to The Christian Post.