Church celebrates after pastor who went missing for days is found safe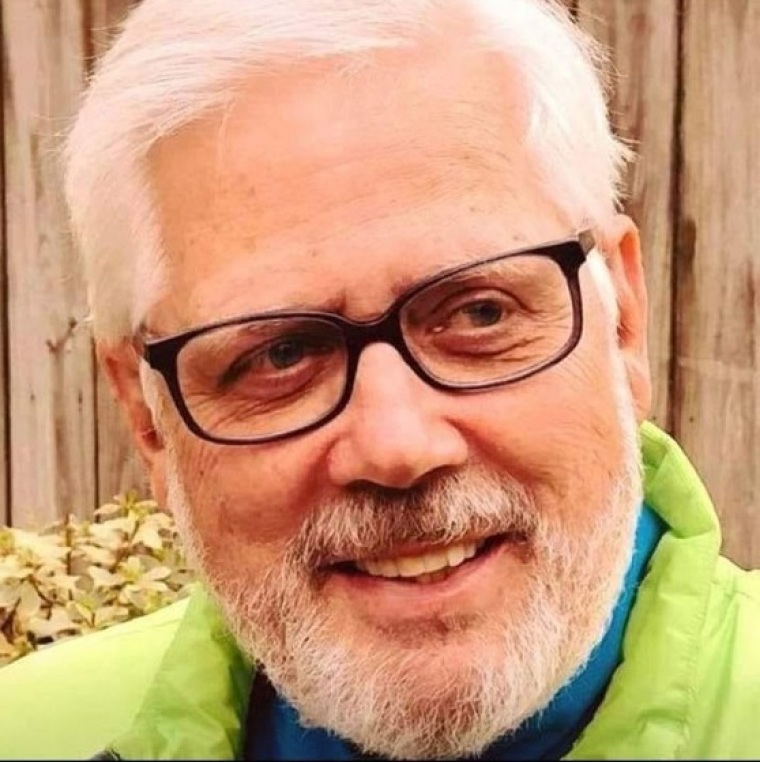 It had been three days on Tuesday since Kay Burgess or anyone else in her family had heard from her nephew, the Rev.  Sid Burgess. It had been three days too long so she made a frantic appeal for prayer to her friends online.
"Please pray for my nephew, Rev Sid Burgess, who went on a day hike in Ala on Saturday and has not been heard from since. An intense search is still underway for him. Pray for his safety and that he will be returned to his wife, Melissa, their children and his Sister, Marthanna Brown very soon," the retired nurse from Columbia, South Carolina, announced on Facebook.
Burgess, 70, served as pastor at Edgewood Presbyterian Church in Alabama from 1990 through his retirement in 2013, according to AL.com.  He had last been seen just before 11 a.m. Saturday at White Creek Falls in Double Springs. He was supposed to be gone for just a day of hiking but when he didn't return an intense and frantic search began.
The retired pastor's vehicle was found at Randolph Trailhead on Sunday where he was supposed to be doing the day hike but he was nowhere to be found.  Authorities also had no way to track him because there was no cell phone service in the area. They searched for the pastor for 12 hours that day.
Edgewood Presbyterian Church member Julie Metheny told AL.com that the Rev. Joe Genau, the church's current pastor, told the congregation on Sunday that their former pastor was missing.
"As you can imagine we were all in shock, devastated, heartbroken, scared, anxious," Metheny said. "There was a very poignant prayer at the end of our service on Sunday."
And the members kept praying.
On Monday, a search party went looking for the pastor again until bad weather forced them to suspend their efforts.
On Tuesday, church member Emma Richardson was among the volunteers who were about to head to Winston County to provide food to the search party looking for Burgess.
Burgess' daughter expressed optimism that her father would be found on Facebook.
"We are ever faithful that today is the day Dad will be rescued. Service dogs headed into the forest first thing this morning. Several groups of rescuers followed. Horses are hitting the trail now. Drones are in the air. Today's search has seemed extremely well organized and rescuers are optimistic," she wrote.
About two hours after she shared that post, her father was found.
Winston County sheriff's Chief Deputy Bryan Kirkpatrick told AL.com that the reverend was found by White Creek Falls about 1 p.m. Tuesday afternoon. He had a little bit of food with him and had been drinking creek water to stay alive.
"Thank you for your prayers. Sid Burgess was found today sitting by a creek where he had been drinking and eating the small amount of food he had brought with him. Being too weak to walk out, he was air lifted out. His diagnoses is not presently known, but I will let you know when I hear. ISN'T GOD GREAT??? Thank you, Lord, for watching over him," Kay Burgess wrote on Facebook four hours after her prayer request.
Richardson, who had planned to provide food to the search party on Tuesday, decided to take it to the church instead where members held an impromptu celebration for the man she described as the "heart and soul" of their small, 250-member church.
"There's only a handful of people that haven't been baptized or married or had a funeral of a loved one done by Sid," she said.
Amy Crowe, another church member, said she had faith that the pastor would have been found.
"Sid Burgess is an extremely strong-willed man," she said. "I didn't worry about him like I would have someone else. I knew he'd know how to take care of himself. Very resilient."
Anna Velasco, another church member, said Burgess had been an active older adult and only recently began hiking after experiencing a biking accident.
"The funny thing is hiking is what he went to when the cycling that was his avid sport was deemed too unsafe," she said, noting that the church kept faith for a happy ending.
"We're a small church, but we're a very mighty church. We may not have the most members, but we have the most spirit," she said.