Church George Washington Attended Removes Plaque Honoring First Pres., Quotes Hebrews 13:2 for Reason Why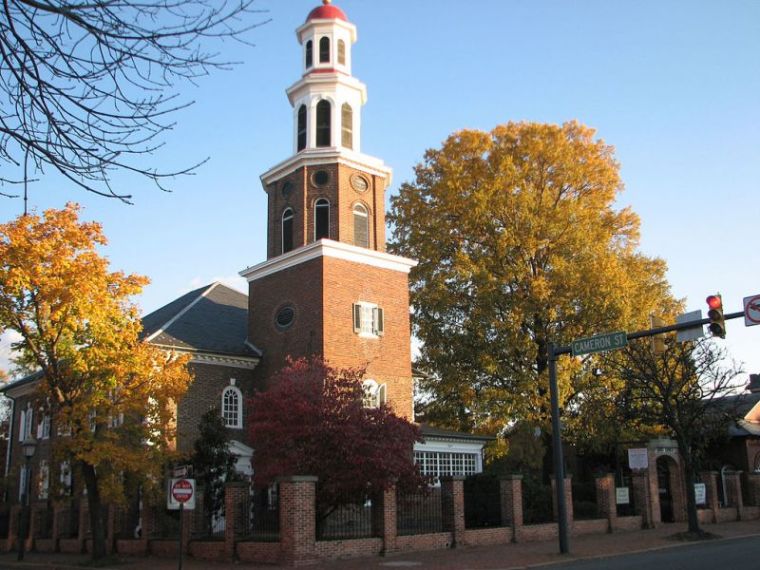 The historic Episcopalian Christ Church in Alexandria, Virginia, has decided to rip out a plaque that honors the nation's first President George Washington. The church quotes Hebrews 13:2 to explain the move.
The church is also removing a plaque that memorializes Confederate Gen. Robert E. Lee. Both of the plaques, which indicated where the two men sat when they attended services there, were erected in 1870, according to The Republican Standard.
"We understand that both Washington and Lee lived in times much different than our own, and that each man, in addition to his public persona, was a complicated human being, and like all of us, a child of God," reads a letter issued by the church board. "Today, the legacy of slavery and of the Confederacy is understood differently than it was in 1870. For some, Lee symbolizes the attempt to overthrow the Union and to preserve slavery. Today our country is trying once again to come to grips with the history of slavery and the subsequent disenfranchisement of people of color."
The church initially considered taking out only Lee's plaque, but later added Washington because he owned slaves.
The church board quotes Hebrews 13:2, "Do not neglect to show hospitality to strangers, for thereby some have entertained angels unawares."
The letter seeks to explain that "Christ Church lives into this call, feeding the hungry with our Lazarus ministry, welcoming the stranger in our refugee ministry, and inviting all to worship with us."
It continues, "The plaques in our sanctuary make some in our presence feel unsafe or unwelcome. Some visitors and guests who worship with us choose not to return because they receive an unintended message from the prominent presence of the plaques."
It adds, "Many in our congregation feel a strong need for the church to stand clearly on the side of 'All are welcome — no exceptions.'
"The Vestry believes that the memorial plaques to George Washington and Robert E. Lee should be considered together. The plaques were erected at the same time. They visually balance each other, maintaining the symmetry of our sanctuary. The men they memorialize are giants in our nation's history and were members of this parish. Robert E. Lee has taken on outsized symbolism in the national conversation about race and inclusion."
The letter goes on to state that the Vestry has "unanimously decided that the plaques create a distraction in our worship space and might create an obstacle to our identity as a welcoming church, and an impediment to our growth and to full community with our neighbors."
The plaques will be relocated by the summer of 2018.
In August, Bishop James Dukes, pastor of Liberation Christian Center in Chicago, sent a letter to Mayor Rahm Emanuel urging him to remove the names of former presidents George Washington and Andrew Jackson from two public parks.
"When I see that, I see a person who fought for the liberties, and I see people that fought for the justice and freedom of white America, because at that moment, we were still chattel slavery, and was three-fifths of humans," Dukes told CBS Chicago at the time. "Some people out here ask me, say, 'Well, you know, he taught his slaves to read.' That's almost sad; the equivalent of someone who kidnaps you, that you gave them something to eat."
Last month, a member of President Donald Trump's evangelical advisory board and leader of the Harvest Praise and Worship Center in Easley, South Carolina, Pastor Mark Burns, opposed calls for the removal of confederate statues.
"I just truly believe that it's so important that we don't destroy history but we create new history. I think that's the key to our situation. You don't remove statues whether you agree with it or not. Whether they owned slaves or not, it's irrelevant. My wife is white but I'm pretty sure if you research her family history, who is from Texas, I'm pretty sure that her great, great, great-grandfather probably owned slaves, a high percentage chance. But do I hold my white wife accountable for what her great-great-great-great-grandfather did?" he asked. "No, I do not. We don't eliminate that history because from that history birthed six beautiful brown babies."