Churchgoing Jennifer Garner Backs Working With Trump, Blasts Hollywood Friends for 'Refusing to Engage'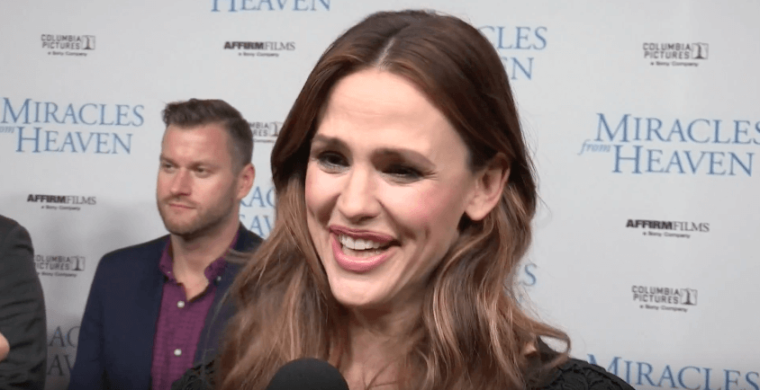 Church-going Christian actress Jennifer Garner has said that she is ready and willing to work with President Donald Trump when it comes to helping the country's rural working class, and that unlike some of her Hollywood friends, she is not "refusing to engage" with him.
"People felt like Trump really understood them, that he was going to come in and create jobs for them," Garner told The Washington Post in an interview. "They felt like they needed something to just turn everything upside down."
"I'm looking forward to helping him make good on what they saw as promises, a mandate from him, that he was going to make their lives better," she added.
WP pointed out that some members of the Hollywood elite are feeling split between working alongside Trump in their various charity efforts, or protesting the president over his policies and remarks.
Trump was made the butt of a number of jokes during Sunday's 89th Academy Awards ceremony in Los Angeles, with the Republican pushing back by arguing that those opposed to him are "losing badly."
Garner admitted that some of her friends "want to turn their back to this administration . . . [and] just wouldn't even want to engage."
She added: "If he's willing to help the poor kids who got him elected, then let's do it. They certainly think he's going to."
Garner has starred in faith-based movies, such as "Miracles From Heaven," and has regularly been spotted taking her children to church.
The Golden Globe award-winning actress has said that making faith-based films has inspired her even further to continue attending church.
"I will say that being around this community, and while I've always gone to church in West Virginia, that when I got back to Los Angeles, I was talking to my kids about the movie and they said, 'Mom you don't take us to church,' and we went that Sunday, and they went today without me," Garner said in a DeWayneHamby.com video last year.
"That decision was a direct gift from this movie and for that I'm very grateful."
One of Garner's main initiatives has been the nonprofit Save the Children organization, which is famous for it international projects, but also for helping poor rural communities in the U.S. when it comes to educational programs.
The actress has for years urged Congress and state governments to fund reading and literacy programs that include all-day kindergarten, and called on the U.S. government to expand credits and deductions for the education needs of families.
"Send me a ticket to Mar-a-Lago. I'm ready to go down and have a steak and a good chat," she said half-jokingly about the possibility of meeting Trump herself. "I really think it's great, if he's willing to help the poor kids who got him elected."