Chaplain to appeal tribunal ruling over firing for school sermon countering LGBT ideology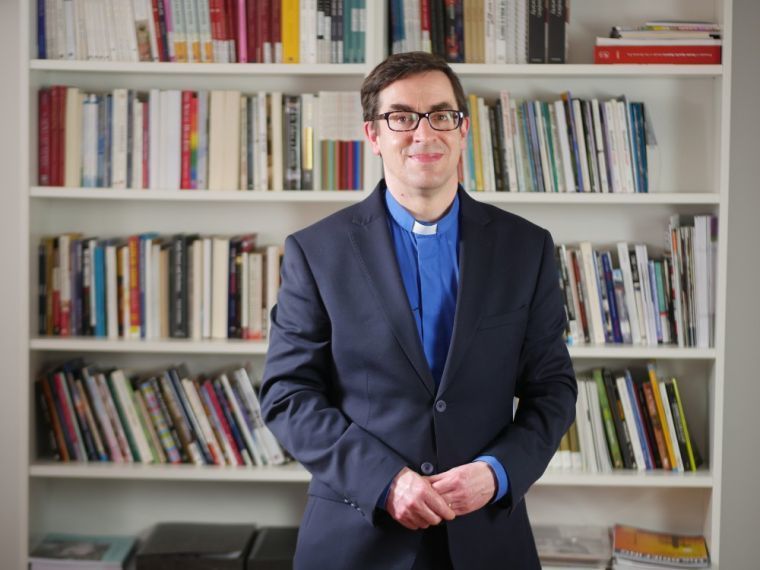 A chaplain who was blacklisted and banned from officiating in the Church of England after he was reported to a government terrorist watchdog for preaching traditional Christian views on sexual ethics during a chapel service, says he will appeal an employment tribunal's ruling issued earlier this week.
The case involves the Rev. Bernard Randall, 50, who was denied permission by the Bishop of Derby, the Rt. Rev. Libby Lane, to work as a minister following his dismissal by Trent College in Nottingham in August 2019, labeling him a "moderate risk to children" and vulnerable adults because of his Christian sexual ethics.
East Midlands Employment Tribunal was to decide whether the actions of Lane, the Church of England Bishop who blacklisted Randall, fall within the remit of an employment tribunal. The U.K.-based group Christian Concern, whose legal arm the Christian Legal Centre is supporting the chaplain's case, said the tribunal ruled against him earlier this week. 
After a legal hearing at East Midlands Employment Tribunal in September 2022, Employment Judge Victoria Butler ruled against Randall, Christian Concern said, explaining that as per a common practice observed in cases concerning Christian freedoms, Butler utilized the Church of England's "Valuing All God's Children" school guidance to counter Randall's position.
In a past sermon at Trent College, after students asked him to address a new LGBT-inclusive policy, Randall questioned the legitimacy of the curriculum and said students should be allowed to counter the curriculum and convey conservative views on sexual ethics.
The diocese did not specify what the allegations against him were, and no evidence has ever been disclosed showing that he has done anything wrong or behaved inappropriately toward anyone, Christian Concern has said.
The teaching material from the "Educate and Celebrate" curriculum had been adopted by the college after a visit by Elly Barnes, founder of Educate & Celebrate, an LGBT education charity. The material aims to "equip ... communities with the knowledge, skills and confidence to embed gender, gender identity and sexual orientation into the fabric of your organization."
During staff training, Barnes encouraged staff to chant "smash heteronormativity."
In regard to Randall's sermon, documents have revealed that a senior member of the diocese stated: "There are a disproportionate number of people who are drawn to schools via the Church who have 'this way of thinking.'"
The Diocesan Safeguarding Team was also concerned that Randall represented a "reputational risk" to the Church of England because of the denomination's own teaching on marriage and human identity, which were expressed in Randall's sermon. They concluded in a risk assessment that because the Bible supports this position, the Church of England could even be "a risk factor to itself."
In an earlier statement, the chaplain said because he preached what the Church of England teaches, "they think I am too dangerous to be allowed to preach in any Church."
Randall was seeking damages for financial loss and a recommendation that the Bishop and the Diocesan Safeguarding Team undergo training on Discrimination Law, especially as it pertains to the Christian faith and freedom of speech.
The judge, however, argued that Randall had misunderstood the true nature of E&C and had an "extreme reaction" to their involvement in the Christian school. According to her, "The claimant takes an extreme view of E&C which is not based in reality, as its purpose and implementation are aimed at creating an inclusive environment for all. We did not see or hear any evidence to support the claimant's belief that E&C would indoctrinate pupils in any way."
The judge also accepted the school's argument that Barnes' chant to "smash heteronormativity" was simply an enthusiastic attempt to motivate the teachers at the beginning of the day.
Regarding Randall's sermon, she concluded that "the duty to protect pupils from harm and the requirement to comply with the Independent Schools Standards Regulator outweighed "the claimant's right to express his beliefs in the manner he did in a school environment."
Randall said he plans to appeal. "I am extremely disappointed at this result. It is a personal blow, but more importantly, it is a blow for all those who believe in freedom of speech, in freedom of religion, and in an educational system which opens the minds of young people rather than narrowing them or imposing an ideology that many or most in our society find troubling." 
He added, "It is a foundational principle of a truly democratic society that the free exchange of ideas is good for everyone."