Church of England Donations Down by Nearly $2M; Leaders Say Millennials Not Giving as Much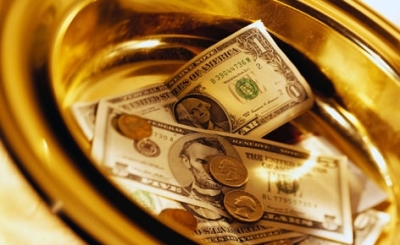 The Church of England has reported its first ever decline in planned donations since records started being kept, with some leaders pointing to millennials who are not giving as much as previous generations.
According to The Telegraph, figures from the General Synod discussion on the Archbishops' Council's budget for 2019 revealed that in 2016, planned giving fell by 0.4 percent, or £1.35 million, which amounts to around $1,786,000.
"We need to address the issue of giving by our millennial generation, the future of the church, but they are saddled with student debt and looking at being unable to buy a house," said Julie Dziegiel, the treasurer of a parish in the diocese of Oxford.
John Spence, chair of the Archbishops' Council Finance Committee, also noted that young people are not as likely to attend church compared to previous generations.
"An 81-year-old is eight times more likely to go to church than an 18-year-old. And that's having its impact on finance. The numbers of people in our planned giving schemes declined by 13 percent since 2010," Spence argued.
"Their commitment has grown individually by 27 percent or roughly four percent a year, enabling the overall sum to rise by 10 percent," he added.
"But in 2016 for the first time the total coming out of planned giving declined."
Annika Mathews, a member of the Church of England youth council, said that youth who move from church to church as they switch jobs are finding it more difficult to give.
"I have been to about four different churches in the past few years, from moving around from year to year," Mathews said.
"It would be helpful for young people to have some online ways of giving, maybe some monthly debits to the church, as we — and I speak for myself at least — don't tend to carry change all the time to churches."
Canon Jonathan Ford, a General Synod member, told Premier on Tuesday that it would not be realistic to expect young people to give as much, given the difficult employment situation many find themselves in.
"We actually had a millennial taking part in that debate who told us about the fact that she doesn't give very much because, actually, she isn't earning because she's doing all this other stuff," Ford said.
"What she does do is a huge amount of voluntary work but, as soon as she does start earning, she does start giving," he added.
"Millennials not giving [to the Church] is to do with the fact many of them coming out of university in debt and then they get internship jobs which are little more than sandwiches and soup — in terms of payment — and they probably have to do five or six before they actually get a job."
One strategy the Church of England has been putting in place since 2017 in order to enable millennial churchgoers to give more easily has been installing digital collection plates.
Forty churches began using "tap and go" contactless terminals last summer, allowing people to use credit cards instead of the traditional plate being passed through the aisles.
"We're aware that younger generations — and there are many people now who don't carry cash — want to give in different ways. Enabling them to give in a way that suits them is something we'd like to try," said at the time John Preston, the church body's national stewardship officer.