Sharon Osbourne: Anglican Churches 'Empty' Because 'Boring,' Be Like Michael Curry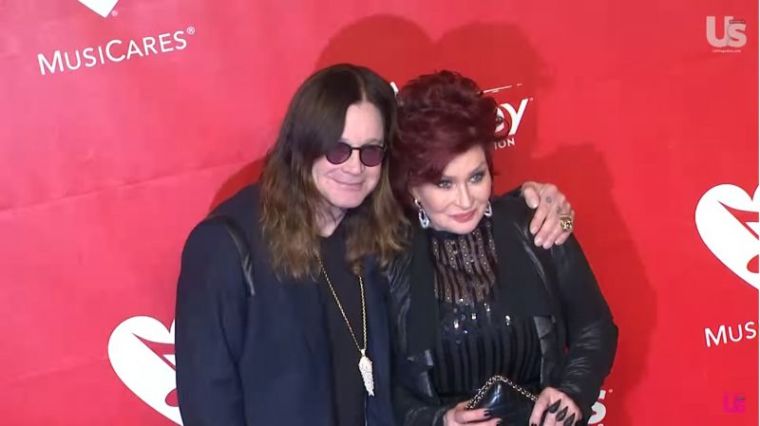 Music manager and "X-Factor" show host Sharon Osbourne has said that the reason the Church of England continues losing members is partly because it's clergy is "too boring," urging Anglicans to take a page from U.S. Episcopal Bishop Michael Curry.
"The churches are empty because the services are boring," Osbourne told the Sunday Express. "They need more of the emotion we saw from the Bishop, who was animated and fabulous."
The T.V. host, who is married to heavy metal icon Ozzy Osbourne, said that her own move to America helped her "sneak through the British way of life and to become so much more emotional."
She praised Curry, who delivered a 14-minute sermon at the royal wedding between Prince Harry and Meghan Markle in May, for offering such emotion that resonated with many.
Curry, who became the first African American to preside over the Episcopal Church in 2015, focused his sermon on the power of sacrificial, receptive love, as Jesus demonstrated in His death.
"We were made by a power of love. Our lives were meant and are meant to be lived in that love. That's why we are here. Ultimately the source of love is God himself. The source of all of our lives," the bishop declared.
He told the royal wedding guests that Christ "died to save us all."
"He didn't die for anything He could get out of it," Curry continued.
"Jesus did not get an honorary doctorate for dying. He wasn't getting anything out of it. He gave up His life, He sacrificed His life for the good of others, for the well-being of the world, for us. That's what love is. Love is not selfish or self-centered. Love can be sacrificial, and in so doing, become redemptive. That way of unselfish, sacrificial, redemptive love changes lives. And it can change this world."
In the past, Osbourne has said that she was raised by a Jewish father and an Irish Catholic mother. She revealed that she has brought up her children "to know and respect all religions."
Her husband, despite various controversies throughout his career and personal life, and being nicknamed "The Prince of Darkness" for the style of his music and theatrical concerts, has continued identifying with his Anglican Christian background.
Various surveys and reports have meanwhile documented the decline in church attendance and in those identifying as Anglicans in the U.K., including one report from The Times in February that shed light on empty or one-person congregations in rural parishes around the country.
The Rev. Canon Sandra Millar, head of Life Events at the Church of England, told The Christian Post in an interview in March that "there's no doubt" there has been a decline in "regular Sunday worship."
"I know that there are situations where we have some very small communities, where it is hard to sustain a regular congregation, but there are also many, many churches that are trying to find new ways of encouraging people to think about church in a new way," Millar told CP.