Church of England Installs Digital Collection Plates to Increase Millennial Tithing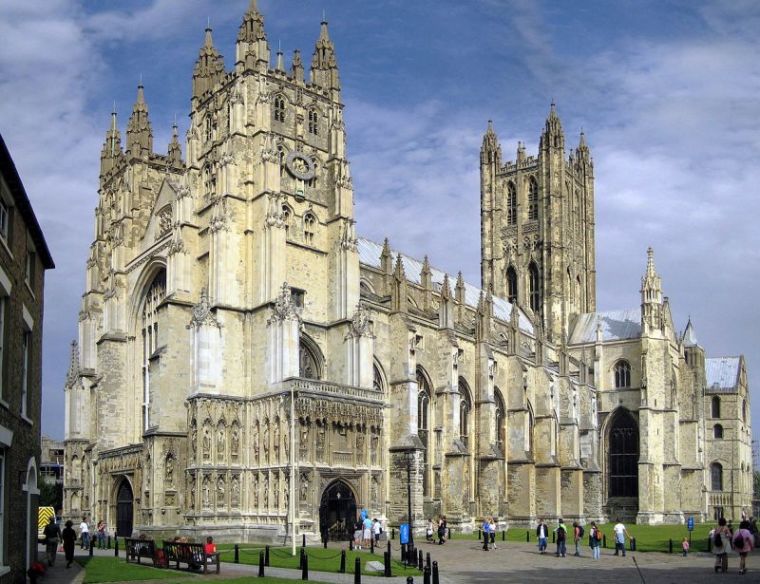 Collection plates in the Church of England are being digitized, an effort leaders say will enable millennial churchgoers to give more easily since many no longer carry cash.
Beginning this summer, 40 churches will be using "tap and go" contactless terminals where instead of a plate being passed through the aisles, people can give to the church with their credit cards, the Financial Times has reported. The maximum donation that can be given is only $38 (£30), however.
"We're aware that younger generations — and there are many people now who don't carry cash — want to give in different ways. Enabling them to give in a way that suits them is something we'd like to try," said John Preston, the Church of England's national stewardship officer.
Use of contactless financial transactions has risen dramatically in the past few years in many areas of the economy, such as in retail shops and on transport systems. Launched in 2007, last year approximately £25 billion ($31.8 billion) was spent in this way, according to the U.K. Cards Association, more than double the amount spent in the previous eight years.
According to research from the Charities Aid Foundation, among the two-thirds of adults who possess contactless cards, more than a third of them carry less cash.
The church's trial run for the contactless giving system will include a variety of options, from offering a credit card reader next the collection plate to installing a terminal at the back of the church as a "retiring collection."
"The Church hopes it will boost collections from a particular group that often fails to give: those coming to a wedding or christening who attend services so seldom that they forget to bring any cash for the moment the collection plate arrives," FT reports.
Yet implementing the giving technology faces a few potentials hurdles.
In Britain's historic church cathedrals, the thick stone walls often block the signals needed for the system to function. Similarly, churches in the countryside won't be able to take part if they're located outside the zone of mobile coverage.
Church officials are also reportedly negotiating with the terminal providers so that transaction fees are kept at a low cost. Preston notes that they're considering the fees to be no more than 2 percent.
Already some churches can use smartphone apps like Church Suite or Lepton for parishioners to make a one-time gift or contribute regularly.