Church of England Urges David Cameron to Offer Asylum to Christians Fleeing ISIS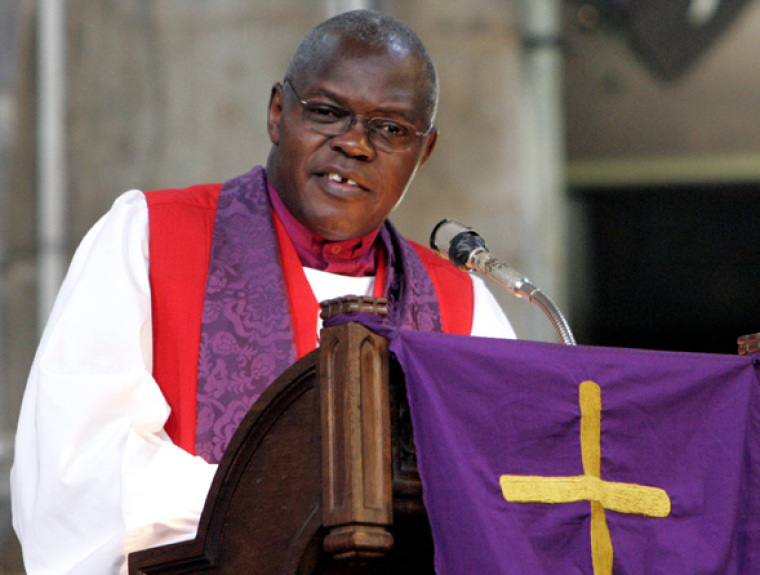 The Church of England has called on British Prime Minister David Cameron to do more to help Christians and religious minorities fleeing persecution from terror group ISIS by offering asylum.
John Sentamu, the Archbishop of York, said that it is time for Cameron to "take a lead" on the issue and warned that the time for "speeches and condemnation has passed," The Telegraph reported.
Sentamu revealed that he had written the PM three weeks ago asking for Britain to offer asylum to refugees, but had not received a reply.
He added that countries like France, Germany and Australia have already offered asylum to those fleeing persecution, and it is time the U.K. follows suit.
"In that letter I also raised the issue of asylum recognizing that the granting of asylum will not bring an end to the crisis but is a humanitarian act aimed at relieving suffering," Sentamu continued.
"I await a substantive reply. I raise this not to embarrass the Prime Minister, for whom I pray, but to urge him and his colleagues to act justly and swiftly in the face of suffering."
ISIS has been waging war on the central governments of Iraq and Syria, targeting Christians and other religious minorities in its initiative to spread and strengthen the Islamic State.
The Church of England has released a number of statements condemning ISIS' violent actions and calling for religious minorities to be protected.
A separate CoE letter sent over a month ago to Cameron's government concerning religious persecution in Iraq has apparently also remained unanswered. The Rt. Rev. David Walker, the Bishop of Manchester, described the government's ongoing silence on the issue of asylum as "deafening."
Cameron has previously said that the "warped and barbaric" extremists need to be dealt with, or Britain might have to face ISIS on its own shores.
"If we do not act to stem the onslaught of this exceptionally dangerous terrorist movement, it will only grow stronger until it can target us on the streets of Britain," Cameron said. "We already know that it has the murderous intent."
Much like the U.S., Britain has been providing the Iraqi and regional Kurdish governments with arms and supplies in their battle against the Islamic militants, but has so far decided against sending ground troops into the region.
"We are in the middle of a generational struggle against a poisonous and extremist ideology which I believe we will be fighting for the rest of my political lifetime," Cameron added. "We face in ISIL a new threat that is single-minded, determined and unflinching in pursuit of its objectives."
British Muslim leaders have raised concerns over reports that hundreds of youths are joining ISIS' forces overseas. Statistics released by Britain's Ministry of Defense Armed Forces noted that close to 600 British Muslims serve under its command, which is less than the estimated 800 British Muslim fighters that have joined ISIS.
"This sub culture of this 'jihadi-cool' — as they call it in the media — within the margins of society ... that is the real challenge," said Iqbal Sacranie, an adviser to the Muslim Council of Britain. "This is a problem that affects all of us and it will only be dealt with more effectively if all of us are working together on this."
Sentamu, who revealed that he is the middle of a week–long fast for peace, further called on Cameron to support the creation of "safe havens" in Iraq where refugees would be protected by United Nations peacekeepers.
"What is required now is action to protect those at risk from slaughter," the Archbishop of York said.