ISIS Militants Demand $6.6M Ransom for 26-Year-Old American Woman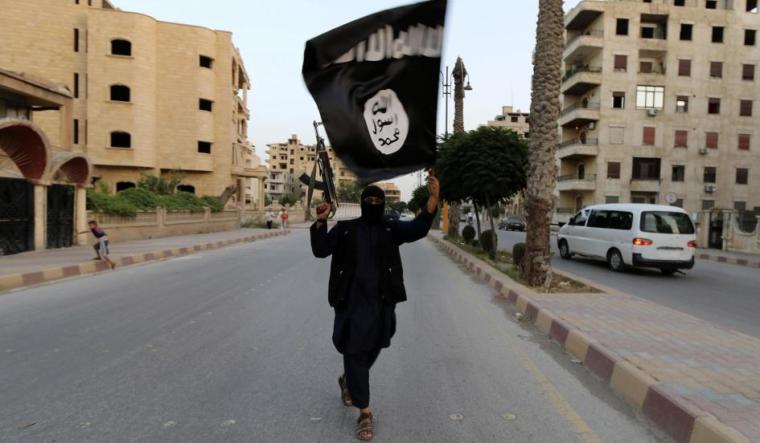 Terror group ISIS has demanded a $6.6 million ransom for the release of a 26-year-old American woman it captured over a year ago while she was doing humanitarian relief work in Syria.
The woman, whose identity was not released due to a request from her family, is the third of at least four Americans who are known to be held captive by ISIS, also known as the Islamic State, ABC News reported on Tuesday. The militants are also demanding the release of Aafia Siddiqui, an MIT-trained neuroscientist convicted by the U.S. in 2010 of trying to kill two American officials two years before.
ISIS, which has captured significant territory in Iraq and Syria, beheaded American journalist James Foley last week, and warned President Barack Obama to stop air strikes against ISIS targets.
Steven Sotloff, another American journalist, was seen alive but under duress in the video, with an ISIS militant warning that his life depends on Obama's next move.
Obama has condemned ISIS, saying that "no just God" would stand for the actions of the terror group.
"So ISIL speaks for no religion. Their victims are overwhelmingly Muslim, and no faith teaches people to massacre innocents. No just God would stand for what they did yesterday, and for what they do every single day. ISIL has no ideology of any value to human beings," Obama said.
"Their ideology is bankrupt," he continued. "They may claim out of expediency that they are at war with the United States or the West, but the fact is they terrorize their neighbors and offer them nothing but an endless slavery to their empty vision, and the collapse of any definition of civilized behavior."
Siddiqui's family has reportedly claimed they are "very distraught" that he is being used as a ransom request from ISIS.
"If the issue is true, we would like to state that our family does not have any connections to such groups or actions," reads a letter written by Siddiqui's family. "We believe in a struggle that is peaceful and dignified. Associating Aafia's name with acts of violence is against everything we are struggling for."
The family added:
"While we deeply appreciate the sincere feelings of those who, like us, wish to see the freedom of our beloved Aafia, we cannot agree with a 'by any means necessary' approach to Aafia's freedom. Nor can we accept that someone else's daughter or sister suffer like Aafia is suffering," the letter says.
ISIS' ransom demands for the young American woman were apparently disclosed by Mauri Saalakhan of the Peace and Justice Foundation, along with a close friend of the unnamed hostage's family.
Despite ISIS' threats, Obama said in his statement last week that the U.S. will continue aiding the Iraqi government with air strikes and arms.
"The United States of America will continue to do what we must do to protect our people. We will be vigilant and we will be relentless. When people harm Americans, anywhere, we do what's necessary to see that justice is done. And we act against ISIL, standing alongside others," Obama said, though clarified that the U.S. will not be sending ground troops into Iraq.