Church of Scientology Abuses Mentally Ill, Torments Journalists, Leah Remini Explains
Church of Scientology Abuses Mentally Ill, Torments Journalists, Leah Remini Explains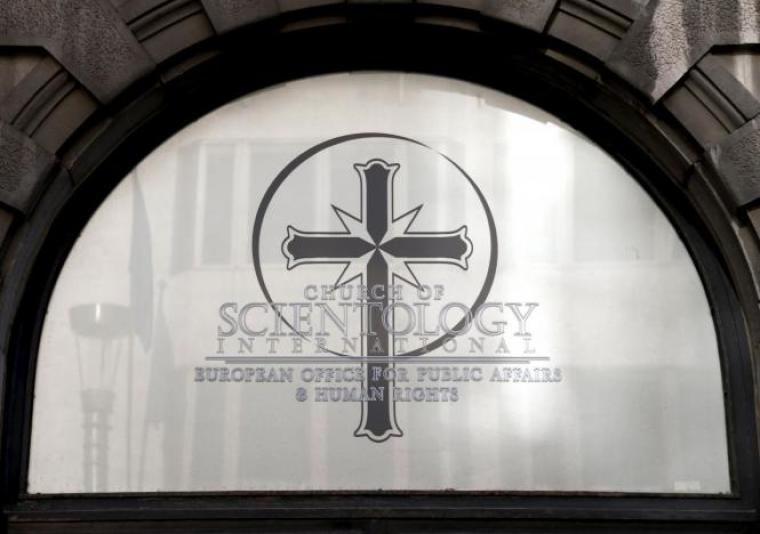 Leah Remini continues to highlight the alleged abusive practices of the Church of Scientology which, as shown in the season finale of her A&E network docuseries Tuesday, includes mistreating people with mental illnesses and tormenting investigative journalists.
Tuesday's concluding episode of "Leah Remini: Scientology and The Aftermath" features the actress who famously left Scientology in 2013 together with Mark Rinder, a former high-ranking COS spokesman, interviewing former Church member Brandon Reisdorf and his family. Reisdorf recounted his harrowing experiences of being locked in a room by COS officials to try to cure him of his troubled mental condition, which Scientologists believe should not be treated with psychiatric drugs.
As Rinder noted, Scientology's founder L. Ron Hubbard believed Scientologists should "hate" psychiatry and regard psychiatrists as "enemies of mankind." When Hubbard introduced his infamous Dianetics to the American Medical Association and the American Psychiatric Association "they laughed at him," he said.
Reisdorf, who comes from a family of Scientologists, told Remini and Rinder that in 2012 he was going through a manic episode that was part of a bipolar disorder, a condition later diagnosed by actual medical doctors. But mental illnesses are handled internally in the COS with what they call the "introspection rundown," and in Reisdorf's case they took him to a Scientologist-controlled facility and monitored him for a full six weeks with no medical care.
"I was locked in a room for 24 hours a day, experiencing craziness in my mind," Reisdorf recalled. He was given no professional attention, he said, and the Scientology officials just told him to "let it go" and that his mania "would run out eventually, and [you'll be] fine again."
Such methods comport with what L. Ron Hubbard did to a man having a psychotic episode many decades ago. Hubbard locked this man in a room until he stopped screaming, then claimed that he had found the cure for psychosis, Rinder explained.
Reisdorf became so disgusted by what they did to him and his family that he ended up with throwing a hammer through a Los Angeles Scientology Chuch building window for which he was later arrested. The Church did everything they could to destroy him, advocating for him to be charged with all sorts of crimes, Reisdorf said.
"The Church again is putting itself as the authority on mental health," Remini explained to viewers, "and then prosecuting [Reisdorf], hurting his future."
Throughout Tuesday's program, Remini and Rinder frequently discussed going to the FBI with their findings in hopes of a path to a formal investigation.
Yet even more troubling were the accounts of what the leaders of the Church of Scientology did to investigative journalists who worked to expose their inner workings.
BBC reporter John Sweeney told Remini and Rinder that in the course of his journalistic career he had done stories about various totalitarians and had traveled to countries under the control of despots like North Korea but that they all paled in comparison when it came to his coverage of the Church of Scientology.
"I don't have nightmares about North Korea in the same way that I did about the Church of Scientology because at times it felt like a battle for my own sanity," Sweeney said, recounting the numerous occasions where the COS stalked him and hired private investigators to harass him as he filmed his 2007 "Scientology and Me" series for BBC One.
"There is no other organization, no other nasty government, no other set of totalitarian rulers or whatever who have ever done this to me. But it starts eating into your head," he added.
Tony Ortega, formerly of The Village Voice and Raw Story who now blogs at The Underground Bunker, said that when he writes critically about Scientology, "you start hearing from people you went to high school with" because private investigators hired by the COS were calling them asking questions.
The COS even hired an out of work journalist to pretend that he was writing a story about Ortega's wife to try to frighten her employers. Though her employers stood by her, "I think they genuinely wanted to get her fired, get her in trouble, but it was also to just make us both really frightened," Ortega said.
"And they followed my mother. They twice have shown up at her house. Recently when I went to visit her we got a creepy call about 'why did you an your mother go here together.' They just want to let you know that they are watching you and watching your family members."
"And believe me, it's effective because then you have to ask yourself, 'Ok, I'm a journalist, I can handle these kinds of things but do I want my family to go through that just because I'm pursuing a story?" he added.
Near the end of the finale, Remini noted that the Church of Scientology "taught me everything in my life." "They taught me to attack my critics. And now I'm attacking my critics. My critics are now Scientologists," she asserted.
"I can't let the Church continue to abuse people and take their money and their lives ... for some reason I believe that I am the person to help to make it right," she concluded, as she was shown praying at St. Patrick's cathedral in New York City.