Pastor Rejects PETA's $500 Donation to Fix Church Sign If He Posts Their Message: 'Road to Hell Is Paved With Bacon'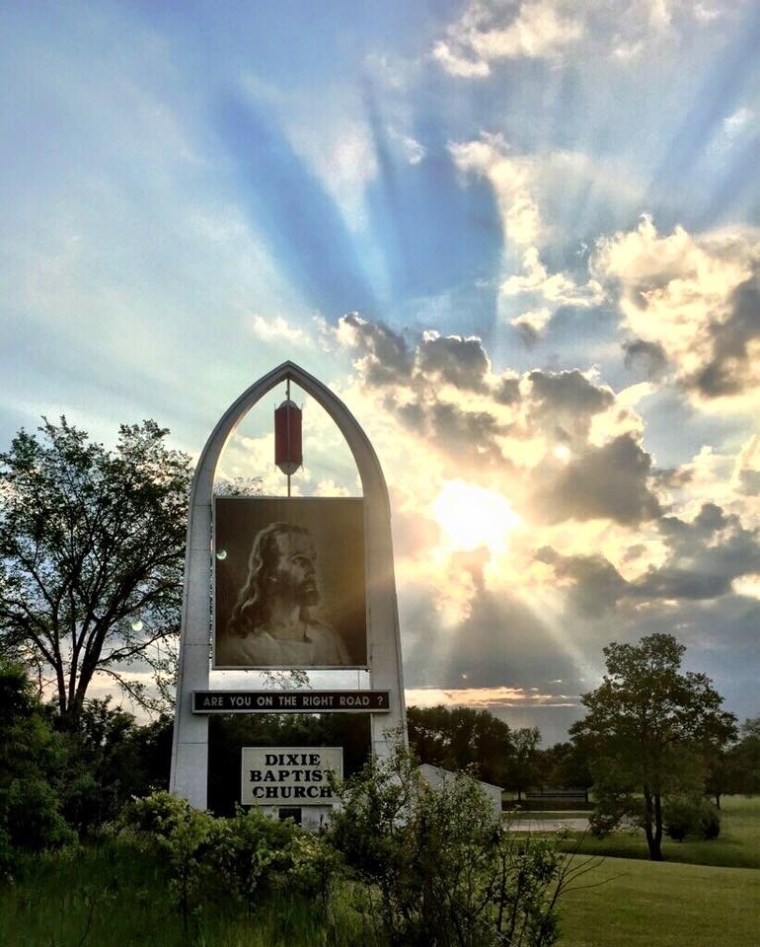 A congregation in Michigan seeking to restore a church sign has rejected a $500 donation from animal rights group PETA amid concerns over the conditions of their offer to help, but only if they can include their own message under Jesus Christ, saying: "Road to hell is paved with bacon."
J. Todd Vanaman, pastor of Dixie Baptist Church of Clarkston, told The Christian Post that the sign, known as the "Hi-Way Pulpit," is "not a billboard advertisement."
"PETA offered $500 for a one week advertisement for their cause, which is not in keeping with our purpose, therefore we respectfully declined," said Vanaman.
"While we do not believe in animal abuse, we do believe that God has given man the dominion and stewardship of His creation. After the flood, God gave Noah authority and permission to eat meat."
Vanaman also told CP about the progress made in raising funds for repairing the 45-year-old sign, which stands at 50 feet tall and 24 feet wide.
"In this first week nearly $8,000 has been donated for this project. The testimonies posted by many have been wonderful to hear as to the way the Lord has used our sign to touch lives and hearts," said Vanaman.
"The portrait itself needs to be restored and other exterior repairs are necessary. … We are discussing bids with companies for the work to be done."
According to local media, among the changes desired PETA wanted to substitute the sign's message "Are You on the Right Road?" with their statement "The Road to Hell is Paved With Bacon. Go Vegan."
PETA spokeswoman Sarah King told CP that her organization became aware of the Michigan sign via research done by Jesus People for Animals, which is PETA's Christian outreach division.
"We immediately knew that we wanted to help the church reach its fundraising goal while also addressing the widespread abuse of God's creatures on farms and in slaughterhouses," said King.
"As Christians, we have been called not only to proclaim the Gospel but also to protect God's creatures, and one of the best ways that we can do that is by enjoying delicious vegan food that no one had to die for."
Regarding Dixie Baptist Church's rejection of their donation, King told CP that she was "disappointed" by the their decision.
"[We] hope that next time church officials sit down to eat, they'll remember that we can make the world a more compassionate place for animals simply by leaving them off our plates — swapping beans for beef, vegan wings for those made of flesh, and almond milk for cow's milk," said King.
"Going vegan is just one way in which many Christians are applying Christian principles to our everyday lives and is an increasingly common expression of the church's hope for a better world."