Church Suspended After Fired Pistol-Packing Pastor Refuses to Go; Tells Leaders 'Can't Nobody Fire Him But God'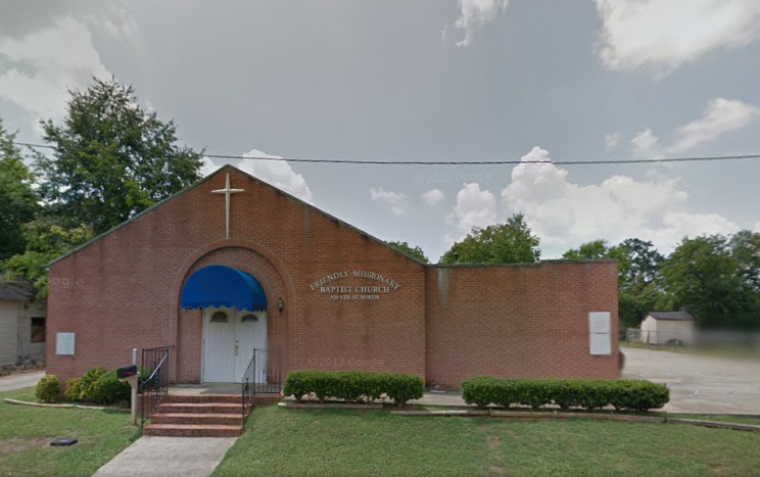 A pistol-packing Alabama pastor who was fired by his church leaders last year refuses to leave the church, telling them, "can't nobody fire him but God." He subsequently fired the opposing trustees and deacons, and replaced them with a more supportive team.
Now both camps have lawyered-up and the dispute is now the subject of a nasty court battle, according to an al.com report, between pastor Cedric Stringer, and the opposing deacons and trustees he ousted at Friendly Baptist Church. Services have also been suspended at the church until the dispute is settled.
According the lawsuit, Stringer was hired in 2012 and fired in 2013, but he rejected that decision from the trustees and deacons of the church.
"He told us can't nobody fire him but God," one of the opposing deacons, Michael Alexander, told al.com.
Attorney Chriss Doss, who is also an ordained minister, represents the fired church deacons and trustees. He explained that the church was going through a difficult period.
"It has gone through somewhat of a transition," he noted diplomatically.
Birmingham police have been called to the church four times, noted Alexander, including two Sundays ago when the pastor was arrested and charged with disorderly conduct. He was found to be carrying a concealed handgun during that episode.
"They did find a .45 pistol," Doss confirmed before explaining that the pastor "has a pistol permit."
The issue between the pastor and the church leaders stem from the control of assets explained Doss, who pointed out that in most Baptist churches, deacons and trustees are the ones who run the church.
"It's primarily a matter of control of assets," said Doss. "There is a situation where a minister has ignored the majority rule and basically he attempted to replace the deacons and the trustees on his own by simply announcing these things. It's been quite exciting."
Jenifer Wallis, a lawyer who is representing the pastor and his backers in the lawsuit, said the police calls were not necessary.
"That is an unfortunate effect of the plaintiffs' claim stirring a disturbance," she explained. "No one wants for a church to be engaged in a lawsuit."