Church Urges Compassion After Autistic Member Confesses to Murder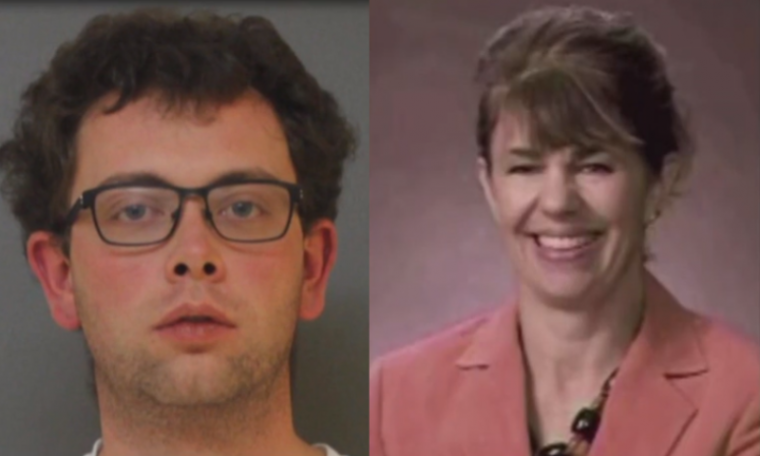 When William Winters Leverett, 27, confessed a week ago to leaders at the Open Gate Ministries of New England that he was the one who fatally stabbed insurance company executive Melissa Millan four years ago, they were stunned.
"Our reaction, of course, was silence probably for a minute because we had to digest what he just said. We were stunned. My first question to him was, 'Will, are you sure you did this?'" Colette Trazinski, co-founder of the Connecticut house church, told The Christian Post Thursday.
"He said, 'Yes. I'm sure.' My husband said you know what you have to do. He said, 'Yes. I have to go to the police and turn myself in,'" Trazinski said.
In November 2014, Millan, a 54-year-old mother of two and a senior vice president at Massachusetts Mutual Life Insurance Co., was jogging on a trail in Simsbury when she was brutally stabbed in the chest and left to die, the Hartford Courant said. And until Leverett's confession on Sept. 19, Millan's murder had remained unsolved.
It was about 8 p.m. approximately two Wednesday's ago when Trazinski said she got a call from a young woman who's also a member of their church. She and her husband, Mike, were meeting with two other church members at the time.
"We were just talking with them when we got a call from this young woman who was with Will at the time. He had confessed to her. She didn't tell us on the phone. But she said we needed to come over. This is serious," Collette recalled.
"She came over with Will. Asked if we could pray before we started and then Will pretty much told us. Asked us if we remembered about the case of the woman being stabbed in Simsbury and I had a vague recollection of it. ... He pretty much told us that it was him. He had done it," she said.
Officials at the Simsbury Police Department, located just outside of Hartford, released video taken from the station's lobby showing Leverett and members of the Open Gate Ministries speaking with an officer on the morning of Sept. 19, according to ABC News. Trazinski says he was accompanied by her husband along with the young woman to whom Leverett initially confessed his crime, and another male member of the church.
Leverett confessed to police that on the evening of Nov. 20, 2014, he went to the trail in search of "human contact," the Courant said. He had previously attended a treatment meeting for sex offenders in Hartford. He had met a woman a few months before the murder and was worried that she would find out about his sex crime.
He explained to police that he was "embarrassed and scared and figured that if I just killed somebody it would make all that go away and I wouldn't have to explain myself."
Leverett said he spotted Millan on the running trail and began "getting mentally aroused." He grew anxious, however, when he realized that "I can't have her" and that "she was way out of my league."
He would eventually confront the insurance executive and told police "I went into a frenzy."
Leverett Stabbed Millan once in the chest with a knife then pulled it out and watched as she fell back, over a guardrail and onto a roadway. He heard her say "oh my God, oh my God, oh my God," before she became silent.
At the time of his confession, Leverett had been working as an assistant manager at The Fresh Market in Avon. The pastor's wife said they met him in March 2015 when he was about 23 and about four months after Millan's murder.
"A young woman at our church met him at the grocery store. They worked together and she befriended him and she led him to Christ and she brought him to our church," Trazinski told CP.
They soon learned, based on documents Leverett showed her husband, that he was diagnosed with autism. He also revealed about four months after joining the church that he was on probation for sexually assaulting a child in Colorado. They never saw him as a murderer.
"Our impression of Will was that he was quiet, childlike in a sense where he had autism and he was just friendly. We didn't think really much of anything other than we were happy to have him with us," the pastor's wife said.
Trazinski said her small church of about 50 people are big believers in redemption, and after Leverett confessed his sex crime to them they worked to help him grow in his faith.
"He met with my husband. They met twice a month. He shared with him what had happened in the past. The sexual misconduct or assault. He shared with my husband the report. He was remorseful. He was doing what he had to do for probation. Just seemed very open. Open to the Gospel, open to wanting to have a relationship with the Lord. He came to meetings. He came to men's meetings. Young adult meetings," Trazinski explained.
And from what they saw of his faith, she believes Leverett's faith is real.
"It was very sincere and very real. We knew that he was studying the Scripture just based on what he would say. He would come out with comments that would surprise us on what he knew or what he believed the Scriptures to say. There was a definite relationship with the Lord. It was real," she said.
"We welcomed him, we wanted to see redemption, we wanted to see him grow in the Lord. No one had any problems with Will. There was really no reason because he seems very genuine in wanting to grow. ... Obviously there were things in his probation we had to abide to, but other than that he was welcomed.
Trazinski says her church has been praying for Millan's family and wants them to know that he is remorseful for what he did.
"We didn't even have to suggest that [turning himself in] to him. He knew it when he made this confession that that was what he had to do," Trazinski told CP. "He was broken, he was shaken, obviously, revealing this to us but extremely relieved because he had been carrying this burden, this heavy secret for all these years, and had been contemplating confessing as he grew in his relationship with God. He wanted a chance to apologize to the family. He was very broken, remorseful and ready to pay the price of his actions."
She also wants the public to weigh Leverett's crime against his history.
"It's easy for us to judge. There is never an excuse for anything like that. I would never think that this should be an excuse, but we have to take into consideration what the person has gone through in his life and what he might be dealing with mentally and to have compassion in that respect," Trazinski said.
"I know persons with autism, they have a hard time with social behavior. He was bullied. He was mistreated probably a lot of his life and did not receive or experience a lot of love. Dealt with a lot of rejection. Again, no excuse, but it helps to understand why a person or how a person could be driven to such a place in their mind," she added.
She says the church will continue to support him in any way that they can as he goes through the justice system.
"We're very sad. When he shared with us before he left for the police station, we hugged him. We told him that Jesus forgave him. We forgave him and we're going to be there for him to help him in any way we can," she said. "Every single person in the church has that same attitude. Saddened but supportive in the sense where they love him, they're not rejecting him. They know it was a moment of who knows what, insanity or whatever the case may be, separate from the person we know now."
Leverett is being held on $2 million bail and is scheduled to appear in court on Oct. 9 in Hartford.