Michael Gungor Fully Embraced Atheism for a Year, Wife Lisa Says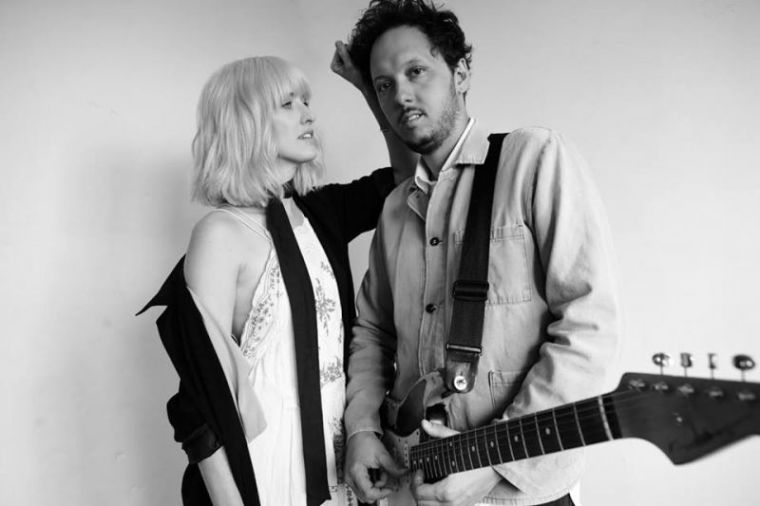 Once popular Christian alternative rock musician Michael Gungor of the musical collective Gungor fully embraced atheism for a year, according to his wife, Lisa.
The rocker's wife also revealed in the July-August issue of Relevant Magazine that she's not sure how she would define her faith either after briefly declaring herself an atheist during her spiritual evolution.
In her recently published book, The Most Beautiful Thing I've Seen, Lisa — who founded Bloom Church with her husband in Denver, Colorado, in 2006 — discusses the evolution of their faith as a couple and how their questions about God and the Bible forced them out of the fundamental Christian space.
She explained in an interview with BuzzFeed that her husband revealed his atheism after they had their first daughter. They had been struggling to conceive. Lisa told The Christian Post in an interview Friday that her husband fully embraced his atheism in 2012 but he has since found his way back to God.
"Our ideas of God are still deconstructing. What is it that we still believe? Michael looks at me and says 'I don't believe in God anymore.' Like I can't believe any of it and he ends up talking more and I remember just like freezing in my whole body 'cause I was OK with the questions but I wasn't OK with that," Lisa recounted.
She revealed to Relevant Magazine that she never thought an atheist would look like her husband, who is the son of a Puerto Rican Protestant pastor from the Bronx, New York.
"I knew his struggle," she told Relevant. "I knew the leaders who failed him ... I clearly remember looking at Michael and saying, 'Gosh. I thought an atheist would look different than this.'
"I think there was this idea in my head that once you don't believe in God, now he's gonna cheat on me and murder people. What [is he] gonna do? Have sex with everyone? And I was like, Wow, he is still a great father. He's committed to me. His moral compass didn't break and disintegrate."
The Gungors, who married young, tried to get everything right as Christians (no premarital sex, no drinking, no cussing). After working at a megachurch in Michigan together, they later began to change their perspective and no longer felt comfortable there.
"We all have this perspective on who is in and who is out. For Michael and I, that began to change slowly. You have to conform and if you have doubts, you're a dangerous person," Lisa said. 
After many years in the church, Lisa realized later after a visit to the concentration camps in Europe that her perspective on faith had always been a transaction — "if I'm good enough or if I pray enough or if I believe enough then I get blessings and I get a baby or a good life. That's not how life is." 
In 2014, Gungor rattled the Christian community when he revealed that he and Lisa, who are the faces of the musical collective, don't literally believe in stories from the Bible on topics such as creation (including Adam and Eve) and the flood, challenging orthodox Christian doctrine. The revelation drew the ire of many Christian fundamentalists who made Gungor songs like "Dry Bones" and "Beautiful Things" worship anthems.
Lisa told Relevant that she once completely lost her faith during her period of questioning when one of her cousins was diagnosed with cancer and her family prayed and declared the cousin had been healed.
"And so I get this call one day, and my cousin is healed," she said, noting that she was visiting Auschwitz, the infamous concentration camp in Poland, at the time she got the call.
"And everyone's rejoicing and saying, 'Praise God,' crying. And I want to do that and have that feeling because I miss that. I miss that rejoicing. God has broken into the world and decided to heal someone," she said.
Later on, however, Lisa got another phone call from another family member who said her cousin had not been exactly healed. "'Well,' they said. 'He's partially healed.'"
"I lost my mind," she said. "Like, what does that mean? I went on a finely worded rant, all in my head and with Michael. I was like, 'This is garbage! This whole idea is garbage!' I said, 'I don't believe any of this, I'm an atheist.'"
Lisa, whose second daughter has Down syndrome, explained, however, that her atheism lasted for only a day and she's not quite sure how she defines her faith now.
"I think labels and definitions can be good and helpful sometimes," she said. "But if there's anything I've learned about having a child labeled as 'Down syndrome,' it's that [labels are reductive].
"You can look at our life and the way that we're living and if you think that's against the way of Jesus and love, OK, that's your perspective. "My perspective is I'm trying to live in the way of love and the way of Jesus the best I know how. I know I don't have it all right, but I love the way of Jesus. I don't have a definition for that."
She further told BuzzFeed that she isn't interested in going back to her former life as a conservative.
"I don't want what we used to have. We live in a different headspace now. It's a completely different perspective and the connection I feel with my daughters there is no us versus them. There's no you and I, there's no winners and losers. Part of my dream is that people wouldn't be so scared and afraid. I know a lot of people are still in this very conservative fundamental bubble and they can be so afraid to break out of that fear of what will happen to their lives. And this happens in any religion," she said.