Church Votes to Leave Scottish Episcopal Church Over Same-Sex Marriage Support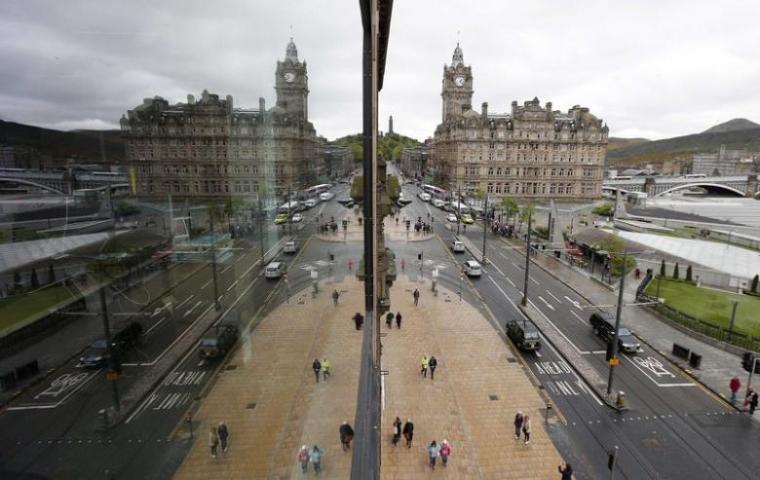 An evangelical parish with a large congregation in Edinburgh has voted to quit the Scottish Episcopal Church over its decision to be the United Kingdom's first Anglican body to endorse same-sex marriage.
"We have not done it easily. We have had many tears and many sleepless nights. It is a tragic necessity," the Rev. David McCarthy, Rector at the St Thomas parish, told The Sunday Telegraph about its vote to leave the SEC. "But it is the Episcopal Church who are leaving us. They are leaving orthodoxy."
The Scottish Episcopal Church, which has over 350 churches across Scotland and is a member of the Anglican Communion, voted last June to redefine marriage to include same-sex couples.
The new clause removed the language stating that marriage is a "physical, spiritual and mystical union of one man and one woman." It said there were different understandings of marriage within the church and allowed clergy to solemnize marriage between same-sex couples. Clergy who do not agree with gay marriage are not obligated to go against their conscience, it said.
Ian Ferguson, of Aberdeen and Orkney, the only Scottish diocese to oppose the change to redefine marriage, lamented the vote, saying, "This is one of the saddest and most painful days for us ... We are broken. This schismatic move ... will cause serious harm to our unity."
He added that some congregants "may seek alternative episcopal oversight."
The Church of England said at the time that it would continue opposing gay marriage, and noted that the majority of the Anglican Communion stands by its side, despite growing disagreement on the issue. "The Church of England is unable by law to marry couples of the same sex and the teaching of the Church of England remains unchanged. However, this is a matter on which there is real and profound disagreement in the Church of England," a spokesperson said.
Last September, St. John's Church in Edinburgh hosted a same-sex church wedding.
"I have blessed marriages in other Anglican provinces and always had to stop short of the vows," the Rev. Markus Dunzkofer, the rector at St John's, was quoted as saying after hosting the gay wedding. "It felt like something was cut off, like something wasn't right. Finally being able to do the whole thing felt like the fulfilment of where the spirit had been telling us to get to. It completely made sense, it all came together."
A month later, in October, leaders of the global Anglican Communion imposed sanctions on the SEC, restricting Scottish bishops from representing the group at interfaith meetings and from voting on decisions about policy or teaching.
The Archbishop of Canterbury Justin Welby said at a news conference at the time, "There were a lot of expressions of disappointment, strong feelings from many of the provinces … People were disappointed, they were angry but it was a very different mood to previous primates' meetings … It was more like a family having to face the fact that something's happened that is causing grief, than a club that doesn't like one of its members," according to BBC.