Louisiana Flooding: Over 86,000 People Seek Help After 40,000 Homes Are Destroyed in Historic Flood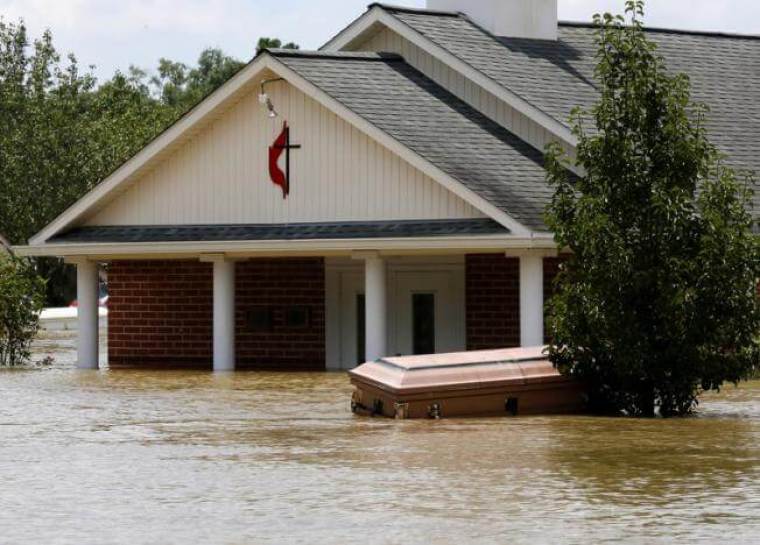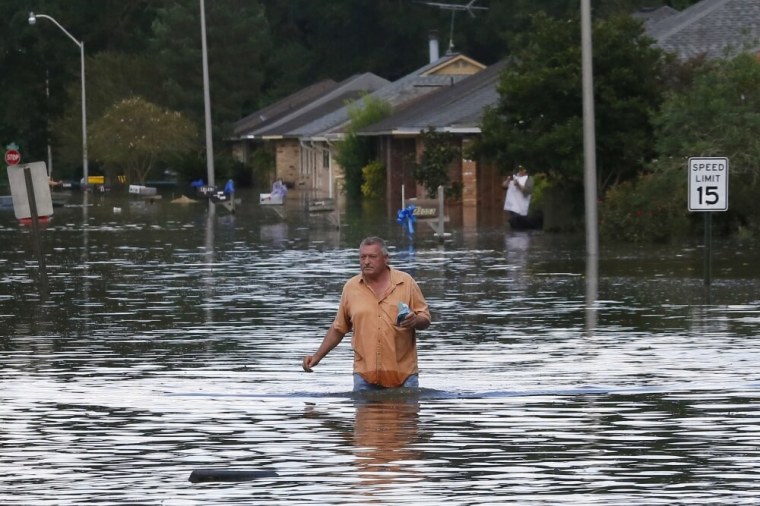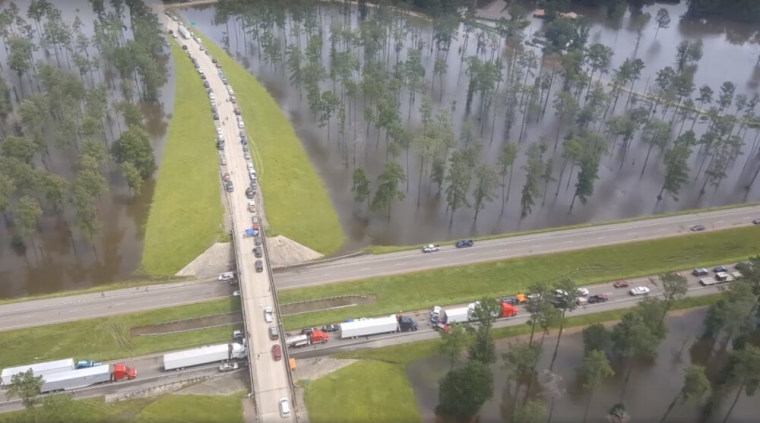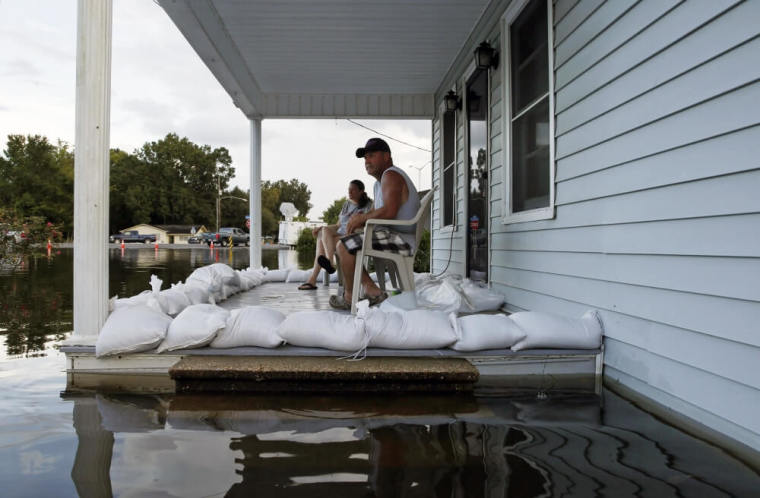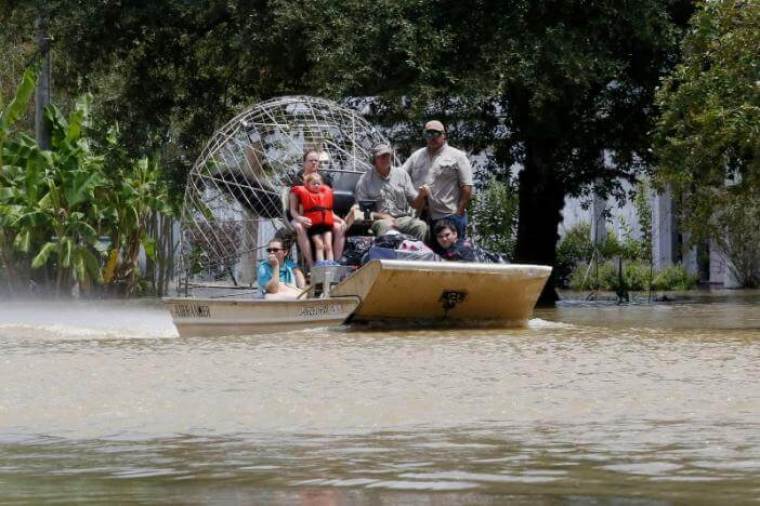 View Photos
Churches in Louisiana where historic flooding has claimed 13 lives and left thousands homeless are now pleading for help as they try to recover from the deadly disaster.
"Within 36 hours, more than 27 inches of rain fell in Baker, just northeast of Baton Rouge, and directly into the Amite River. In less time, Southern Baptist Disaster Relief volunteers were serving survivors with compassion in the face of crisis. They are right now delivering clean, safe water, warm nutritious meals and the love of Christ as they seek to advance the Gospel," said an appeal on the website of the Southern Baptist Convention.
"You can help the survivors, and the disaster relief volunteers providing aid, today with a generous gift that will help bring healing and the hope of the Gospel. Please prayerfully consider how you can help now," it urged.
Dino Rizzo, executive director of the Association of Related Churches, wrote in a statement on behalf of the organization's president, Greg Surratt, that many churches ravaged by the flood need direct financial help.
"Currently, the greatest need is a financial one. Churches in the areas are in need of financial resources to begin the relief efforts and several are in need of direct financial help as they will not be able to hold normal weekend services this weekend and, perhaps, for several weekends to come. Additional needs in the coming days will include volunteer teams, construction crews, water and non-perishable food items," he said.
"In times like this we are all called not just to have church, but to BE THE CHURCH. … This is one of those opportunities we have to work together to show the great people of Louisiana how much God loves them and the life changing power of the local church. Please pray for all those affected and get involved in any way possible in the relief effort," he added.
Louisiana Gov. John Bel Edwards said in a news conference on Thursday that 13 people died during the flooding caused by rain that began a week ago. Some 13,000 people were also rescued, 40,000 homes damaged and approximately 86,500 people have filed for federal aid so far.
"In Louisiana, taking care of one another is a way of life. We are on our way from response to recovery," Edwards said.
Many residents reportedly said they returned to homes where they lost everything they owned and they had no flood insurance. Some 4,000 people were also living in shelters as of Thursday.
"It is hard to fathom the scope of loss caused by the historic flooding in Louisiana and Mississippi. Our hearts and prayers are with the communities impacted as well as the rescue workers, government agencies and local churches on the ground lending a helping hand," Dr. James Dobson said in a statement Thursday, urging donations to help relief groups and agencies respond to the devastating flood.
"Many families, especially those without flood insurance, have lost everything and so our prayers must give way to bold acts of kindness, compassion as well as generosity. We encourage everyone who can to donate to humanitarian organizations like Samaritan's Purse who have set up relief stations to help affected families survive and ultimately recover once the floodwaters fully subside," he said.
The Red Cross told CNN that the Louisiana flood is the worst natural disaster to strike the United States since Hurricane Sandy four years ago.
"Thousands of people in Louisiana have lost everything they own and need our help now," said Brad Kieserman, the Red Cross' vice president of disaster services operations and logistics.
"This disaster is the worst to hit the United States since Superstorm Sandy, and we anticipate it will cost at least $30 million — a number which may grow as we learn more about the scope and magnitude of the devastation."
Administrator of the Federal Emergency Management Agency, Craig Fugate said his agency was preparing for "a very large response" to help flood victims noting that immediate help was needed for the suddenly homeless.
"A lot of people didn't have flood insurance," he said in an interview with MSNBC on Thursday.
"I bought enough food to last for a week in case we were flooded in, but I wasn't prepared for this much devastation," Jo Lee Misner, who lives in the Livingston Parish community of Colyell, told CNN. "Local stores are running low on everything from food to fuel."
At least 36 of her relatives have lost a combined total of 13 homes.
"It's unbelievable what we've been through," she said. "We never imaged this would happen."
More than 2-1/2 feet of water has fallen on parts of Louisiana since the rain began last Thursday. Although water levels are subsiding, some areas around Lafayette, in the southwestern part of the state, are experiencing major flooding, Kurt Van Speybroeck, a meteorologist with the National Weather Service, in Fort Worth, Texas, told Reuters.
"We reached record levels of flooding on several river systems in south Louisiana," he said.