Marvin Sapp Appointed to New Role in the GUF to Oversee 100 Pastors in Six States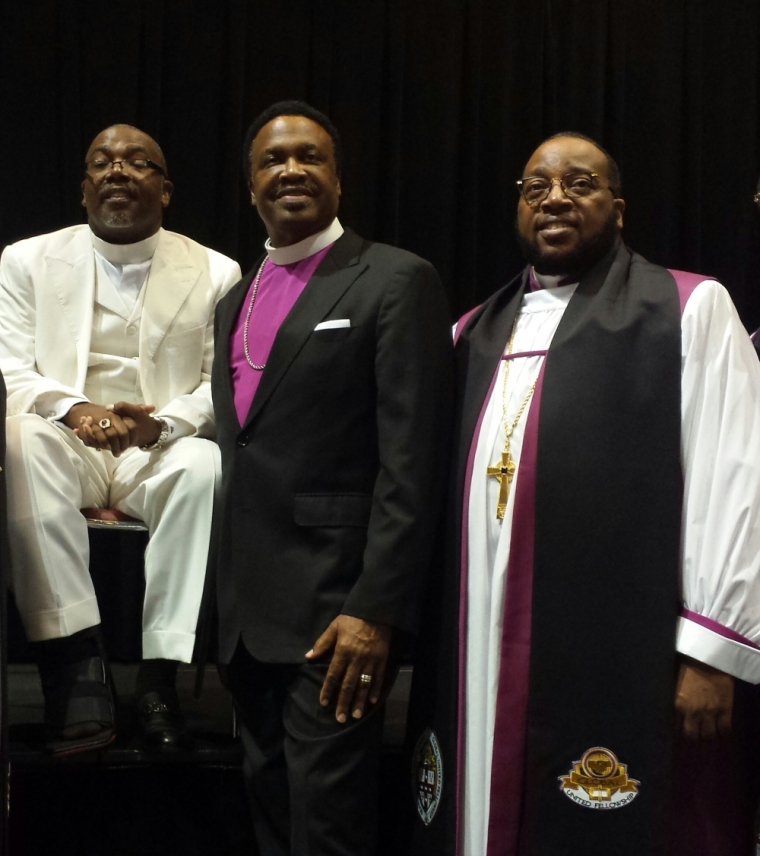 Bishop Marvin Sapp has received a promotion within the Global United Fellowship that will enable him to serve and guide over 100 pastors in six states.
The gospel singer and senior pastor of Lighthouse Full Life Center in Grand Rapids, Michigan, has been given the title of Metropolitan Bishop.
Sapp will oversee more than 100 churches in Kentucky, Louisiana, Michigan, Oklahoma, Ohio and Texas.
This role means more responsibility for Sapp, who was named Bishop over the Central Province of Global United Fellowship last year. In the position, he oversaw 75 churches in 10 states.
Now as Metropolitan Bishop, Sapp is one of five pastors responsible for over 100 churches in the Central Deanery of Global United Fellowship.
Sapp spoke about the honor granted to him by Bishop Neil C. Ellis, presiding prelate of Global United Fellowship:
"This is a wonderful opportunity for me because I am a servant at heart. Though people see me on stage, my heartbeat is serving others and, in particular, helping to empower other pastors," Sapp said in an interview with UGospel earlier this month. "It is not only my responsibility but my great honor to encourage and build pastors and help to make them better and stronger, which helps to make our local churches better and stronger."
Bishop Neil C. Ellis established Global United Fellowship in 2013 as a cross-denominational fellowship of spiritual leaders and churches. The goal of the Global United Fellowship is to strategically plan, implement and execute transformative and generational impact, while expanding the Kingdom of God to all the nations of the world, according to a statement provided to The Christian Post. The Fellowship's Five Prong mandate is to unite churches; equip leaders; enhance marriages; resurrect the discipline of prayer and build covenant relationships within the Body of Christ.
The GUF consists of over 400 churches from around the world including the Bahamas, England, Jamaica, Pakistan, South Africa, the Turks and Caicos Islands, and the United States. More information can be found at www.globalunitedfellowship.org.
After Sapp accepted the honor of Bishop over the Central Province of Global United Fellowship last year, he told CP about his plans.
"I'm just excited all the way around about a brand new season that I have the opportunity to walk in and looking forward to great things," Sapp said in an interview with CP in July 2015.