Churches unite Rwanda genocide victims and killers to empower communities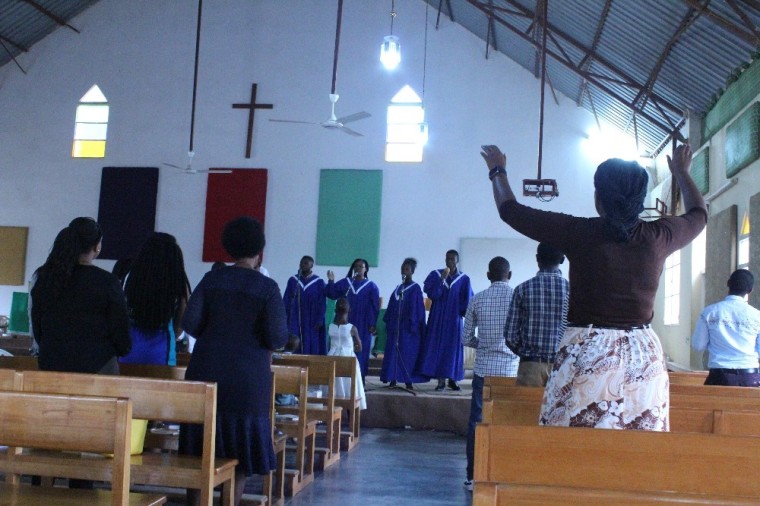 Those walls must fall
The Catholic Church is not the only denomination trying to foster reconciliation and unity.
On Sunday, Pastor Daniel Ledema, an evangelical pastor who was guest preaching at an Anglican Church in the outskirts of the capital Kigali in the town of Kacyiru, preached on the importance of walls being broken down so that unity in the body of Christ as demanded throughout the Bible can take place.
In a message that was very relevant in the context of the country he lives in and the genocide that occurred nearly 25 years ago in which Christians slaughtered other Christians, Ledema told the faithful gathered for the two-hour 8 a.m. service that it was Christ who made the gentiles and Jews one body.
When people come to Christ, they become part of one family that is brought together in Christ's sacrifice, he stressed.
"Unity is hard work," he declared during the English service. "I want you to reflect on how you see other people who are Christians. Do you have a problem?"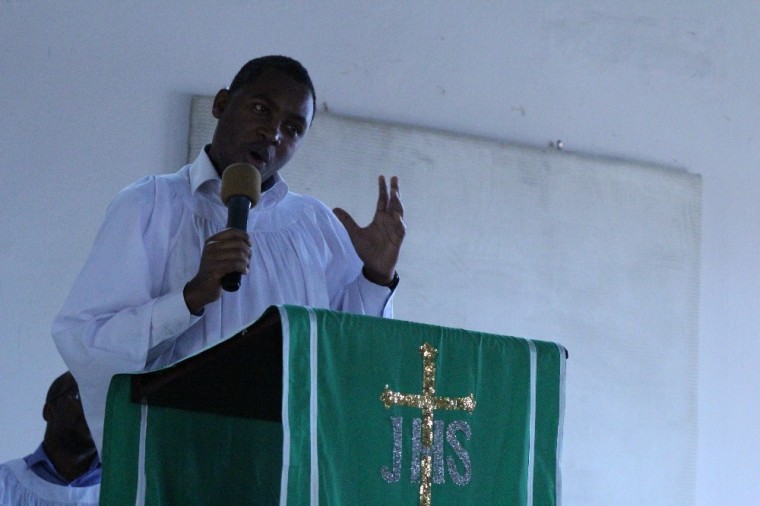 In most cases when people have a problem with their nuclear family members, they try to work it out. The same should be true for brothers and sisters in Christ, he noted.
"[There are walls people are building] but when one truly comes to Christ, Christ breaks those walls down. When you come to Christ, those walls must fall," he said. "What Christ has done through His flesh and through His body, being crucified and put to death, [He] died for your sins. … We are all [Christians] because Christ died for our sins."
During the service, a congregant took the stage to issue a prayer for other countries where division and conflict are rampant, such as Kenya and Yemen.
Unity, togetherness and oneness
Unity and reconciliation is not just a goal for the Church, it has also been a national goal set by the Rwandan government under the control of the Rwandan Patriotic Front and widely popular President Paul Kagame, who has been in office since he took power in 2000.
The RPF is responsible for helping to bring the genocide to an end when it won the Rwandan Civil War in July 1994.
To ensure that such a crime never happens again, Rwanda has opened several genocide memorials and museums that are visited by Rwandan school children every year. It shows them the horrors of the crimes committed against Christians by Christians so that the future generation is educated enough to reject any potential extremist ideology.
At the memorials are the mass graves of hundreds of thousands of victims. Some of the memorials show the smashed skulls and bones of victims. One even allows visitors to walk into rooms where nothing stands in the way of them and dozens upon dozens of preserved corpses. The smell of limestone and death is unforgettable for anyone who dares to walk in those rooms.
Denying the genocide is also a crime in Rwanda that is punishable by years' imprisonment.
Many Rwandans will tell visitors who ask that there is "no more Hutu and Tutsi," a social identity construct that was maintained in the country as a byproduct of European colonization.  
"The motto for our country is unity, togetherness and oneness," Jean Bosco, the Rugango priest, explained. "Because there was one mission to reunite Rwandans and build the country, it was easy for the government and the church to come together to make that a reality."
While Rwanda was 90 percent Christian when the genocide happened, Christianity has continued to grow. Today, about 95 percent of the country is considered Christian, most of them being Catholic. The genocide led people to Christ through the realization that God protected them or the realization that their sins can be forgiven through Christ.
Unlike some of its African neighbors, there is no hostility to faith exhibited by the government, says World Relief Rwanda Program Manager Ananias Sentozi.
Even though the government made headlines and received heat for shutting down thousands of churches and mosques last year after passing a law regulating churches and requiring that pastors receive theology degrees, Sentozi believes the government is the victim of "misrepresentation" in the media.
"The Rwandan government does not interfere with faith and church's work in this country," Sentozi told the journalists gathered at the Hotel des Milles Collines in Kigali, an institution known from the movie "Hotel Rwanda." "I know there has been kind of misinterpretation of what happened early last year I think in February when the government decided to close a number of churches that were not fulfilling their requirements."
"Some of those [churches] were in the households of people. Some of those were just gathering under tents. Some didn't have wash facilities, there was no car parking, there was no sound management systems. There was no water. There were not any minimum requirement of bringing people together," Sentozi, who has worked with World Vision Rwanda for 19 years, added.
"The government said that we are not closing but these facilities they are using are not appropriate for such a service. Some would just bring sound system and put there and they don't care about the communities that come to them. So the government said, 'No, find a way of getting your own place.' The government of Rwanda does not interfere with faith development at all."
Although people were shocked at the beginning when the law was instituted, Sentozi believes that in the end, many people today are celebrating the law.
"Because now in church, you find it looks nice and they manage their sounds and have basic facilities like wash, water, a toilet. You could imagine if you go to one of our churches, the highest population are the children and the shortest service here will take two to three hours. You can imagine gathering children for three hours in a place that doesn't have water with no toilet. What could be the effect? I think there have been good improvement and we appreciate the decision of the government."