Churchgoing Jennifer Garner to Fundraise for Planned Parenthood During Live Read of 'Juno'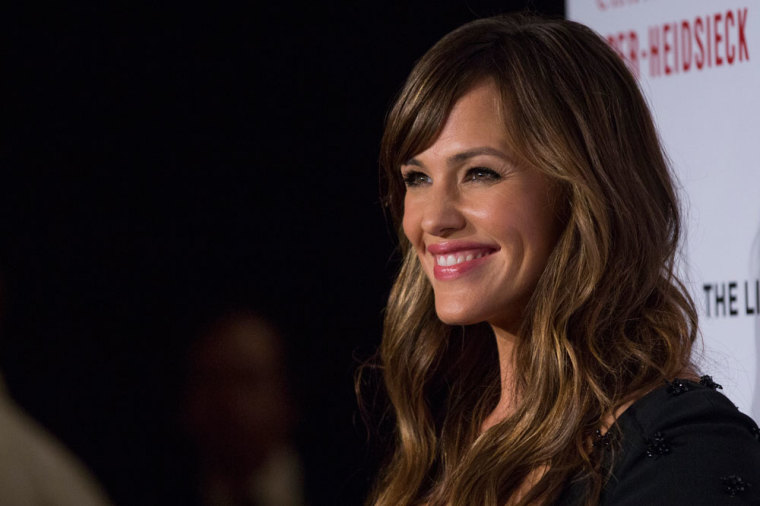 Churchgoing Hollywood actress Jennifer Garner will be fundraising for the nation's largest abortion provider when she and actress Ellen Page participate in a live reading of the hit 2007 movie "Juno" in early April.
The creators of "Juno," a film about a young teenager faced with an unplanned pregnancy who gives her baby up for adoption instead of choosing abortion, have announced a one night only 10th anniversary live-read on April 8 at the The Theatre at Ace Hotel in Los Angeles.
The live read will feature Page, who starred as pregnant teen Juno MacGuff; the 44-year-old Garner, who played the adoptive parent of Juno's baby; and an all-female cast who will fill out the rest of the cast and even take on roles originally played by men in the film.
Additionally, the proceeds from the event will go to the benefit of Planned Parenthood, an organization that aborts over 300,000 babies each year and receives over $500 million dollars each year from the federal government.
According to Entertainment Weekly, the film's Oscar-nominated director, Jason Reitman, was inspired to bring back his live script-reading series after putting the series to rest last year because of the 2016 election in which Republican Donald Trump was victorious over the Planned Parenthood-endorsed Hillary Clinton. Trump also maintained through the election that he would be willing to strip Planned Parenthood of its federal funding as long as the organization conducts abortions.
Tickets for the live read of Juno are listed from anywhere between $25 and $150. Reitman said that in addition to the ticket proceeds, original artwork and signed memorabilia will be sold for the benefit of Planned Parenthood.
"Considering how much this election has done against women and what Planned Parenthood has done for women I thought it would be cool to hear this script with an all-female voice," Reitman said.
While some pro-lifers have claimed that "Juno" has subliminal pro-life messaging in its plot, Reitman assured in his interview with EW that he hopes that the fundraiser for Planned Parenthood will show that "Juno" is about a woman's ability to choose what happens to her unborn baby.
"If there was any confusion about whether Juno was pro-choice or pro-life, this should settle that," Reitman explained. "Juno had a choice, and that was the most important part."
According to The Washington Post, Garner is like many other prominent Hollywood celebrities in that she is a "true-blue" Democrat. She even campaigned for Clinton and held a fundraiser for former President Barack Obama in 2008.
Although Hollywood liberals are staying away from Trump, Garner made a trip to Washington, D.C., in February to lobby for early education for poor rural children.
Considering that many working class whites voted for Trump, the West Virginia native told the Post that she sees Trump's presidency as an opportunity to make good on the promises he made to poor white communities.
"I'm looking forward to helping him make good on what they saw as promises, a mandate from him, that he was going to make their lives better," Garner said.
Garner said that although some in Hollywood "want to turn their back to this administration," she is not of the same mindset.
"If he's willing to help the poor kids who got him elected, then let's do it," she said. "They certainly think he's going to."
EW reports that Reitman is planning other events that will focus on pressing issues such as immigration and fake news.
"Like many other people, I felt like I wanted to do something. I wanted to find a way to contribute to the causes that have never felt more important," Reitman said. "It occurred to me that I have this show that could be used as a tool to not only raise money for causes that need the help, but could serve as an opportunity for a group like Planned Parenthood to connect with an audience who can be presented with new ideas, or even an action item."