Ciara Says Son Is Blessing From God, Quotes Psalms 127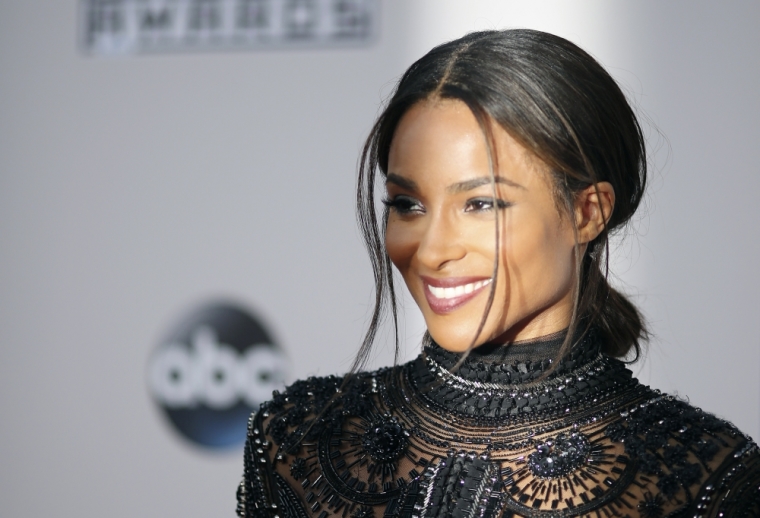 Ciara Harris is more than just an R&B star, she's also a proud mother who's using the Bible to describe her relationship with her 1-year-old son, Future Zahir Wilburn.
"Children are a blessing from the Lord; the fruit of the womb a reward. Psalms 127:3," the singer captioned in an Instagram photograph of herself hugging her son.
Ciara shares her son with hip-hop rapper Future, and previously spoke about the 1 year old being a gift from God.
"Honestly, I feel like everything in life happens for a reason and my son has been the greatest gift that God has given me in my life and been the most game-changing thing that's happened to my life, in a necessary way," she said on Power 105.1 FM's syndicated radio show "The Breakfast Club" earlier this year.
According to the entertainer, she has already taught her son to praise Jesus.
"The other day we were saying, 'Thank you, Jesus' and I would say, 'Say, thank you!' And he would say, 'Tank you!' I'd say, 'Je-sus' and he'd say, 'Yee-yus,'" she previously told People. "It is so sweet!"
Although she only has one son, some believed the singer was also carrying another child by her boyfriend, Seattle Seahawks quarterback Russell Wilson, earlier this year. The singer called in to the nationally syndicated "Russ Parr Morning Show" where she addressed pregnancy rumors started by fans who noticed that her normally slim figure was a little thicker around the mid-section.
Since some believed this was evidence of pregnancy, Ciara decided to respond by saying, "Of course not!"
"You know, it's so funny, I might have had a cheeseburger a little too close to showtime. What's funny is that I've learned, after pregnancy, your body changes," she said on the radio show. "Listen, I can have a salad and it'll be like 'aww junk!' [My stomach] was not that big, they exaggerated that. I'm not carrying anything in my belly but good food."
That being said, the singer has spoken about having children with Wilson in the future.
"I definitely [want more children], yes. [Russell and I] discuss a lot of things … a lot of good things," she previously told People.
Even if the couple plans to have children together, the athlete and singer made it clear that their goal is to remain celibate until they are married. Wilson, 27, revealed that God told him to lead Ciara in their vow of celibacy last July when speaking to Pastor Miles McPherson and his congregation at The Rock Church in San Diego, California.
"I asked her, 'What would you do if we took all that other stuff off the table and did it Jesus' way, no sex? ... I knew God had brought me into her life to bless her and for her to bless me, and to bless so many people with the impact that she has and I have," Wilson told McPherson. "We're not going to be perfect, by any means. But He's anointed both of us and He's calling for us to do something special."