Ciara Reveals Thoughts About Initial Celibacy Conversation With Russell Wilson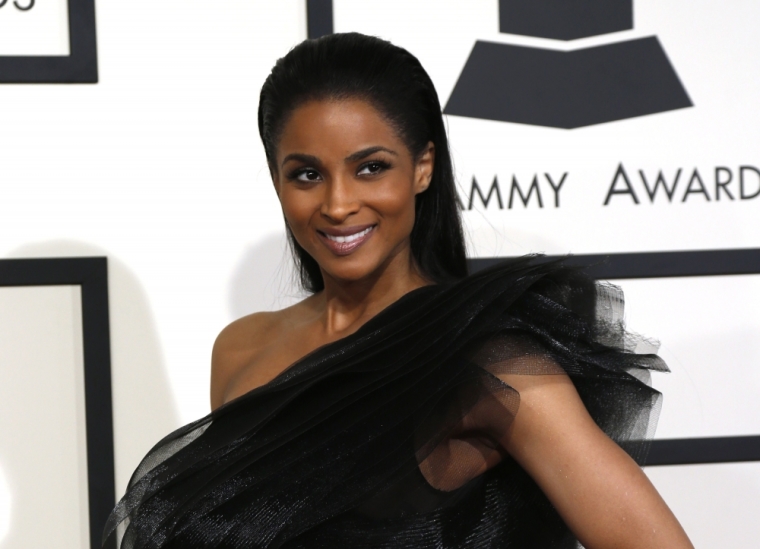 Before the world was speaking about singer Ciara Harris and her NFL quarterback boyfriend Russell Wilson abstaining from sex while dating, the pair had a private conversation about the important decision.
Ciara, the 30-year-old who has a son with previous fiance and rapper Future, insisted the initial conversation about abstinence was not a hard one to have.
"No, it's not hard at all. He's an awesome guy and a very confident guy," she told People. "Just like I feel like I'm a woman that knows what I want, he's a man who knows what he wants."
Last year, Wilson revealed that he and Ciara would not be having sex before marriage after the athlete felt led by God to do so. When speaking with Pastor Miles McPherson at The Rock Church in San Diego, California, last July, Wilson described how he presented the idea to his girlfriend.
"I asked her 'what would you do if we took all that other stuff off the table and did it Jesus' way, no sex?" Wilson asked the singer. "I knew God had brought me into her life to bless her and for her to bless me and to bless so many people with the impact that she has and I have. We're not going to be perfect, by any means."
Now that he and Ciara have kept that vow for close to a year, the singer admits that celibacy is not easy.
"We're hanging in there. I'm not gonna lie," she told Cosmopolitan magazine earlier this month. "I'm human, so it is not easy, especially when I look at him and I think he is the most beautiful thing I've ever seen — that I've ever laid my eyes on, to be honest. I'm like, Look the other way!"
However, Ciara believes that refraining from sex until marriage has become a cool thing to do.
"I run into different people and they'll talk to me about their journey and their relationships, so I think that's been really cool and it's a healthy thing," Ciara told E! News last year. "It's a healthy conversation we all get to have as adults. I'm not sweating it at all."
The singer believes her ability to have these types of conversations with Wilson make their relationship better.
"It's just a fun new chapter in life for me … we talk about everything, and I think that's what you should be able to do as people and partners in a relationship," she recently told People. "So, that's what makes it really beautiful."