Ciara Says Russell Wilson Proposal Will Depend on God's Perfect Timing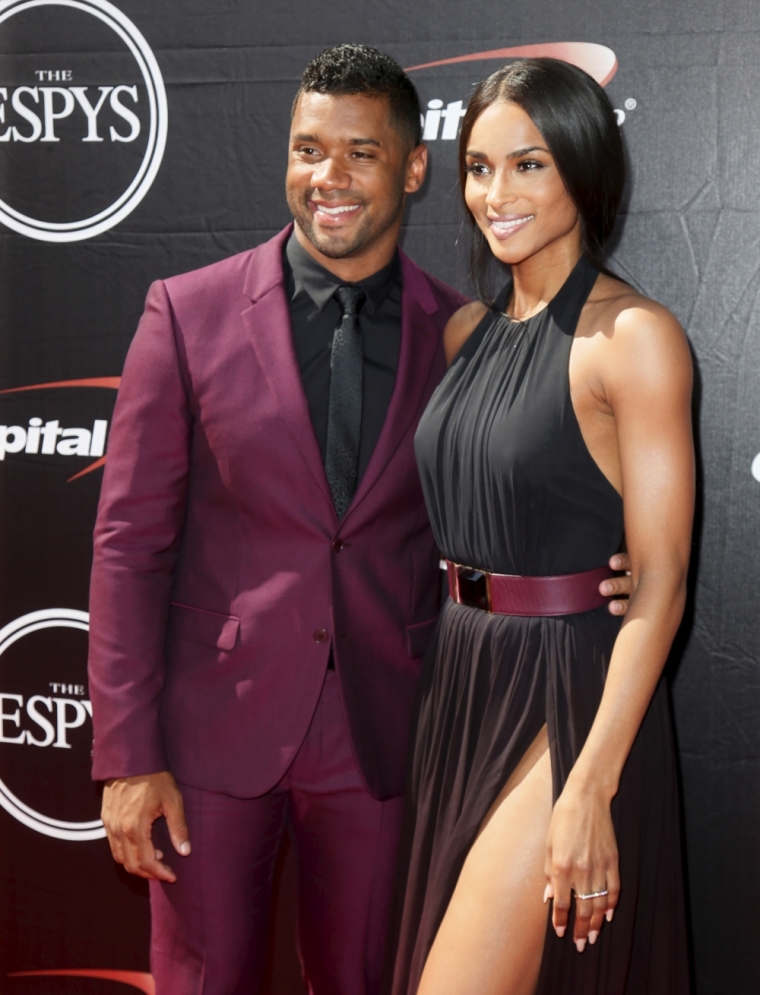 The rumors may be swirling about singer Ciara Harris' alleged engagement to Seattle Seahawks quarterback Russell Wilson, but the entertainer insists timing will play a factor in her future nuptials.
When asked about a potential engagement recently, the 30-year-old mother responded by telling Entertainment Tonight that it was important to wait for the right timing.
"It's all about time," she told ET. "Everything falls in perfect timing with the way it's supposed to."
According to Harris, God is in control of her relationship with Seattle Seahawks quarterback Russell Wilson, so she's not worried about where their relationship is headed.
"I feel very confident in the love that we have for each other, and only God knows where it's going to go," she previously told Page Six. "God knows everything that's to come in the future, and I think it's best to let Him keep taking control of things. Life is sweet, and I'm very thankful for all the great things happening in my life. I'm very happy."
Earlier this year, the pair went public with their relationship and 27-year-old Wilson has become close with the singer's 1-year-old son, Future.
"He is just an amazing guy. Honestly, him being in my life is really sweet. … Life is pretty good, I can say that," she said, according to People magazine.
The singer went on to hint that she and Wilson might've spoken about having children together in the future.
"I definitely [want more kids], yes. [Russell and I] discuss a lot of things … a lot of good things," she told People.
Even if they are planning to have children together, the athlete and singer made it clear that their goal is to remain celibate in their relationship while dating. Wilson, 26, revealed that God told him to lead Ciara in their vow of celibacy last July when speaking to Pastor Miles McPherson and his congregation at The Rock Church in San Diego, California.
"I asked her 'What would you do if we took all that other stuff off the table and did it Jesus' way, no sex? ... I knew God had brought me into her life to bless her and for her to bless me, and to bless so many people with the impact that she has and I have," Wilson told McPherson. "We're not going to be perfect, by any means. But He's anointed both of us and He's calling for us to do something special."
Ciara believes Wilson's decision to publicly share their celibacy is a healthy conversation to have.
"I run into different people and they'll talk to me about their journey and their relationships, so I think that's been really cool and it's a healthy thing," Ciara told E! News. "It's a healthy conversation we all get to have as adults. I'm not sweating it at all."