Cincinnati Bengals Signs Devon Still to Practice Squad to Help Him Pay for Daughter's Cancer Treatment After Cutting Him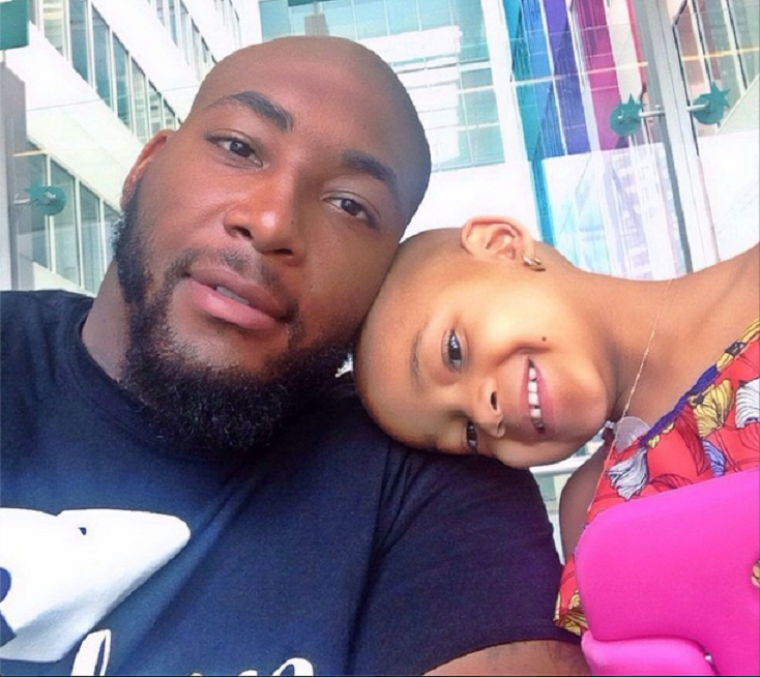 The NFL's Cincinnati Bengals resigned defensive tackle Devon Still to their practice squad, after cutting him from the team, in order to help him pay for his 4-year-old daughter's cancer treatments.
Now the thankful player and many others on social media are praising the team for their goodwill gesture, which Still has called a "blessing in disguise."
"I completely understand where the Bengals were coming from when they cut me because I couldn't give football 100 percent right now," Still, 25, told ABC News.
"They could have washed their hands with me and said they didn't care about what I was going through off the field," Still said. "It's like a blessing in disguise for me."
His daughter, Leah, was diagnosed with stage 4 pediatric cancer in June and he has been preoccupied with her condition ever since.
"I debated with myself whether I was going to post anything on social media, but I felt it would be beneficial for my family … last night I found out my daughter has cancer. ... I decided to let people know, not for sympathy because I've come to the point where I'm no longer feeling sorrow, but to ask that y'all to keep my daughter in your prayers. The more prayers that go up the more faith we have that she will overcome this obstacle ...," Still announced on Instagram on June 3.
"If y'all know me y'all know this girl is my world. I know that she is strong and she won't let anything hold her down without a fight … thanks everyone for the continued support of my family," he ended.
Now, as a member of the Bengals' practice squad, Still will benefit from medical insurance as well as a weekly salary of $6,300. He will also travel less, allowing him to spend more time with his daughter as she undergoes treatment.
And for that, fans online have given the Bengals the social media version of a standing ovation.
"I'm 100 percent a #Steelers fan, but God bless the #Bengals — what a class act," tweeted Ed Morrisey about the news.
I'm 100% a #Steelers fan, but God bless the #Bengals -- what a class act. https://t.co/xc3WFKGiZR

— Ed Morrissey (@EdMorrissey) September 4, 2014
"We're going to go to battle with cancer," said Still. "She's willing to put up a fight to beat it."