4 cities using tax dollars to fund abortions after Roe's reversal
Chicago, Illinois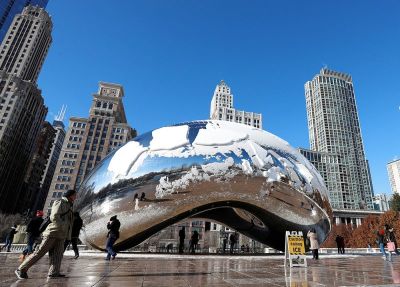 During a May MSNBC interview after Politico published a leaked draft of the Dobbs decision indicating that the Supreme Court was poised to overturn Roe, Chicago Mayor Lori Lightfoot pledged that the city would be an "oasis" for women seeking abortions in the Midwest. 

In August, Lightfoot and the Chicago Department of Public Health announced that $500,000 would be split between Planned Parenthood of Illinois and the Chicago Abortion Fund to support transportation, lodging, "safe and necessary reproductive, obstetric, and gynecological care" and follow-up services.
The funding is part of the Chicago mayor's "Justice For All" initiative, a project Lightfoot unveiled in May that seeks to increase abortion access, among other pledges. 
"The city of Chicago is committed to ensuring that no person will lose their rights to reproductive healthcare," Lightfoot said. "No one deserves to be bullied, harassed or discriminated against for exercising their bodily autonomy. As mayor of this city, I remain dedicated to protecting any person seeking reproductive care, safety and support — regardless of their zip code or which side of the state line they reside on."