All Six Convicted City Harvest Church Leaders Appeal Prison Sentences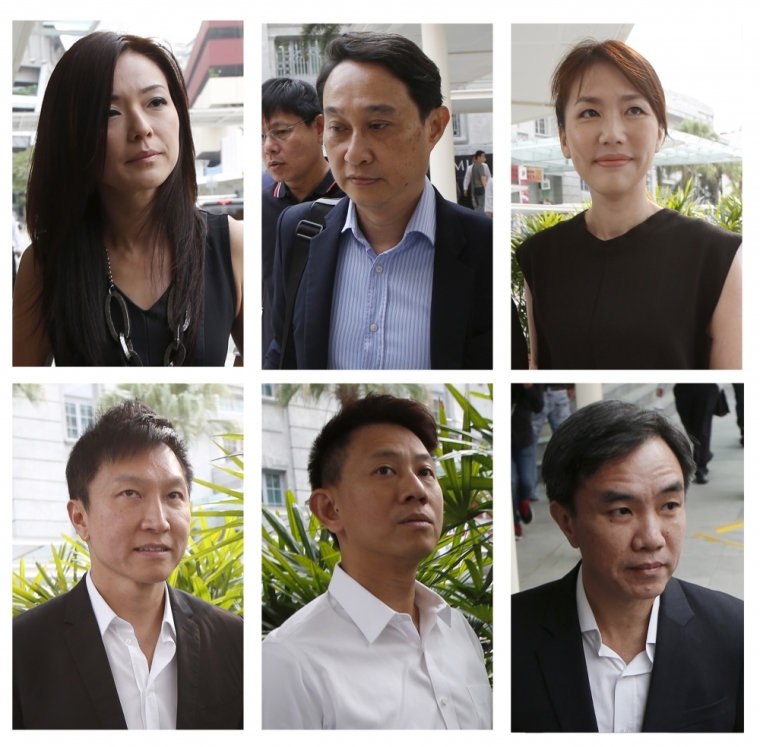 All six City Harvest Church leaders have appealed their guilty verdicts and sentences in the major fraud case concerning $35-million in church donations, while the prosecution has called for harsher punishments.
Asia One reported that Pastor Kong Hee, who had already announced his appeal, appeared at Singapore's State Courts Wednesday afternoon, and was followed by the five other CHC leaders one by one.
The six were found guilty in October of misusing $35-million in church donations, which went to the music career of singer and fellow CHC Pastor Sun Ho, but were given different sentences.
Kong, who founded CHC with Ho in 1989, was given the strictest sentence of eight-years in prison. Reports indicated that his bail would be bumped up to $1.5 million, as he revealed that he would be traveling overseas.
The prosecution has said that the sentences are "manifestly inadequate," however, and called for Kong to face a jail term of 11 to 12 years instead, The Straits Times reported.
The six accused refused to give comments to the media when they arrived to state their appeals, though former church board member Chew Eng Han, who was given a six year sentence for his role in the scandal, said: "I decided to appeal since the day of the verdict and nothing has changed."
The six also indicated that the prosecution's call for higher punishments had also influenced their decision to appeal.
Kong has maintained his innocence, and insisted that he was not the mastermind behind the misuse of the church's money, as the court claimed.
"Whilst I respect the court's decision, there are points which appear to be erroneous and warrant appeal. I will therefore be preparing to file an appeal against both my conviction and sentence. Earlier today, I was informed that the prosecution has also filed an appeal against the sentence imposed by the court," the CHC lead pastor said on his Facebook page last week.
"My lawyers will also address the prosecution's appeal at the appropriate time. I sincerely need your prayers during this process for a favorable outcome. The road ahead is long and arduous, but God's grace is sufficient for me," he told supporters.
Asia One noted that all six convicted CHC members had been set to begin their jail terms on Jan. 11, 2016, but if they successfully file the petitions, the High Court will give them new dates for the appeals.
Ho, who continues to lead worship events at CHC, was not trialed in the case herself, but has stood by behind her husband.
CHC's leadership has called on the congregation to lends its prayers for the convicted leaders.
"Please continue to pray earnestly for the six and their families that God will grant them wisdom, protection and grace during this challenging time," the megachurch asked.