Kong Hee Should Spend 12 Years in Prison, Prosecution Says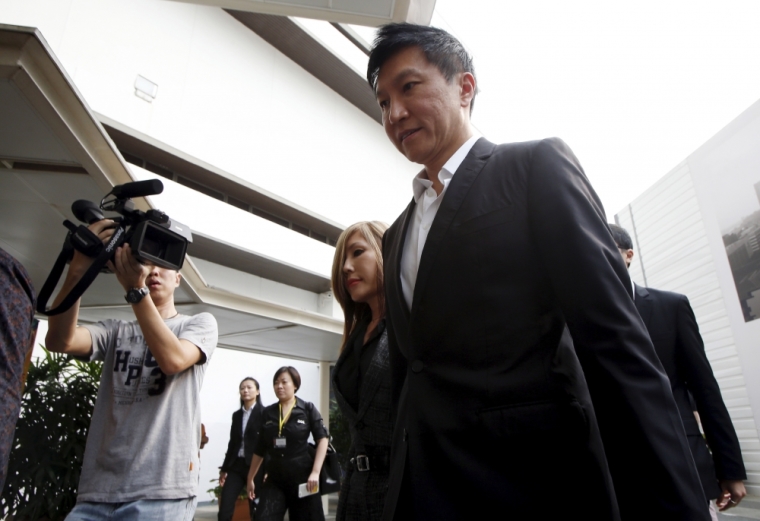 City Harvest Church Pastor Kong Hee should serve between 11 to 12 years in prison for funneling more than $35.5 million in church donations for his popstar wife's career, the prosecution in the case has said days before sentencing.
Kong, the founder and leader of one of the largest megachurches in Singapore, was found guilty back in October along with five other CHC members of using management company Xtron as a conduit to financially supporting his wife, singer and fellow CHC pastor Sun Ho and her planned U.S. album release.
The Straits Times reported earlier this week that the public prosecutor has asked that 51-year-old Kong, along with deputy senior pastor Tan Ye Peng, 43; former CHC finance manager Serina Wee, 38; and former CHC fund manager Chew Eng Han, 55, all be handed a prison sentence between 11 to 12 years.
The prosecution recommended a lighter sentence of eight to nine years for former CHC finance manager John Lam, 47, and five to six years for former CHC finance manager Sharon Tan.
The six CHC members are set for oral submissions on sentencing on Friday, though Kong and Chew have said they are likely to appeal.
"I think it's likely (for Kong to appeal) but I can't confirm right now, realistically we have to see what happens on Friday," said Kong's lawyer, Jason Chan.
Presiding Judge See Kee Oon has accused Kong of being the mastermind behind the scandal in misusing donations to the church.
"Kong Hee maintains that he is a pastor and not an expert in legality. But one does not need to be an expert in legality to appreciate certain fundamental aspects of honesty, truth and integrity," the judge wrote.
The maximum sentence for each of the accused is 20 years in prison.
Kong, who founded CHC along with Ho in 1989, has maintained his innocence despite the guilty verdict, and claimed that the church only supported Ho through the Crossover project, which was intended on spreading the Gospel through her music.
The CHC founding pastors have turned to thanking the congregation for their support throughout the ordeal, with Kong admitting that the situation has caused suffering for his followers.
"I am saddened with the outcome of the trial. But this I do want to say: You have suffered much over the past few years because of your commitment to City Harvest Church and your commitment to me," Kong told the congregation after the guilty verdict.
Ho, who has stood by her husband's side but was not charged herself in the crime, added in a separate statement: "I know individually for every one of you — you have people that you need to face, questions that you need to answer, and I'm so sorry for the pain that you have to go through with us."