City Harvest Church Mentor: 'Church Built on Jesus Christ, Not Kong Hee'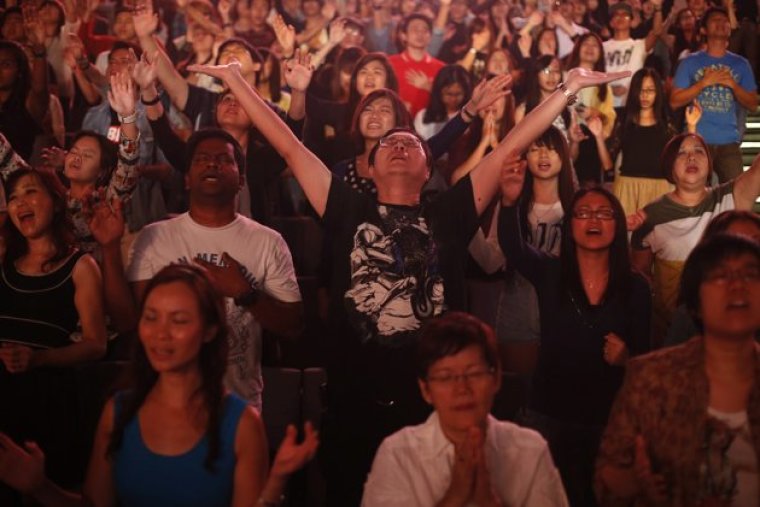 Australian megachurch pastor Phil Pringle is encouraging Singapore's City Harvest Church congregation to draw near to God amid the controversy of Pastor Kong Hee's recent guilty verdict.
The Gospel Herald reported on Monday that Pringle has been ministering to the congregation and released a number of messages following October's verdict, in which Judge See Kee Oon found Kong and five other CHC leaders guilty of funneling more than $35.5 million in church donations to a management company called Xtron.
The money was allegedly aimed at funding the popstar career of Kong's wife and fellow CHC pastor Sun Ho.
In one message following the verdict, Pringle, who is the church's advisory pastor, said: "The church will stay together. You'll be strong. You'll only get stronger. The church is not built on Kong Hee. It's built on Jesus Christ.
"The church is more together and more resilient than you think it is. It survives any kind of persecution. The worst kind is when Christians fight against each other, when ministers criticize each other. It's the worst kind because it's confusing for the younger believers."
Pringle also took the stage this weekend to tell the CHC congregation that they will get through the dark times by trusting in God.
"God has not given you timidity. If you ever feel timid, that is not coming from God," he said. "It doesn't matter what valley you're in, you're going to get to the other side ... even though you might have experienced the sunset, you're going to experience the sunrise. New days are unstoppable; winter will not remain forever. ... Jesus is no longer in the tomb."
He also told the believers that even if some situations in life seem too large and impossible, God has said "Fear not, I am with you, you're going to get through this."
Ho, who was ordained as CHC pastor only days before her husband's guilty verdict last month, said on Facebook that she is thankful for Pringle's message.
"Pastor Phil Pringle shared such a good word in season with us at church tonight. My heart was so moved seeing the many who responded to the altar call and gave their hearts to Jesus," Ho wrote on Saturday.
Kong, who has maintained his innocence throughout the trial, also spoke to the congregation after the guilty verdict.
The CHC founder took an apologetic tone last week, and said: "I am saddened with the outcome of the trial. But this I do want to say: You have suffered much over the past few years because of your commitment to City Harvest Church and your commitment to me."
Ho echoed the apology when she joined Kong on the stage last week: "I know individually for every one of you — you have people that you need to face, questions that you need to answer, and I'm so sorry for the pain that you have to go through with us."