City Harvest Church Members Support Pastor Kong Hee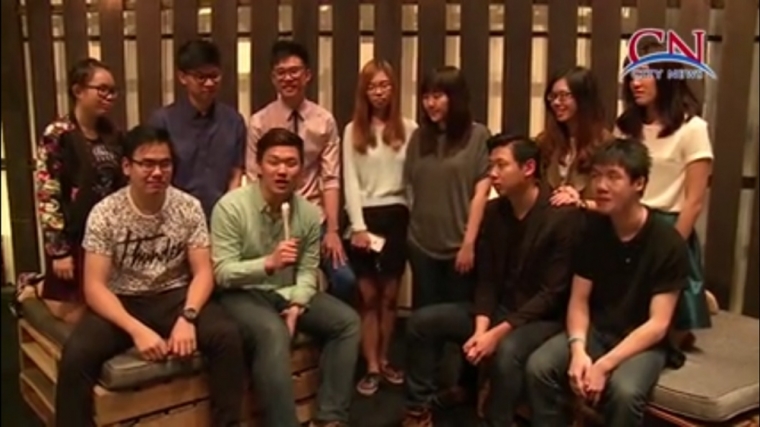 City Harvest Church-affiliated website City News has published a video showing congregants of the Singaporean megachurch voicing their support for Pastor Kong Hee despite the recent guilty verdict.
"Of course I am very saddened by the news because my heart cries out for all of them very much, but most important I believe now is to come together as a family, and be supportive of everything that is happening. We are in prayer, and we are praying for miracles as well. I am most excited today because after seeing the Church coming together and believing in the new management and the boards and the pastors," says Elim Chew, founder of streetwear brand 77th Street.
Kong and five other CHC members were found guilty last week of misusing more than $35.5 million in church donations to fund the popstar career of Kong's wife, Sun Ho.
Although the six CHC leaders maintained their innocence, Judge See Kee Oon found that they funneled money to a management company called Xtron, which was handling Ho's planned U.S. album release.
"Each of them participated and functioned in their own way as crucial cogs in the machinery," the judge said.
Yahoo News reported that the new video attempts to portray the congregants as universally supportive of the pastor.
"When I first found out about the verdict, I was disappointed. But I believe that God has a plan for this church. I have grown up in this church since I was 3, and I believe that this church is a place where everyone can grow up together," another congregant says.
The video posted on YouTube had close to 20,000 views as of Wednesday morning, though comments were disabled, and it had more dislikes than likes.
As Yahoo News pointed out, users on other sites such as Reddit have criticized the video, pointing out that since City News is part of CHC, it wouldn't show congregants criticizing the church leadership.
Kong, who founded CHC in 1989 along with Ho, has posted a few Facebook statements following the verdict, focusing on thanking supporters who stuck by him throughout the trial.
"From the bottom of my heart, thank you so much. Thank you for standing strong in these past five years and five months. Thank you for your steadfast love, belief and encouragement. Thank you for the grace you have shown toward me as your pastor," Kong wrote on Tuesday.
"Thank you for loving me in my spirituality, and also in my imperfect humanity. I want you to know that your prayers for the team and our families have given us wings to ride on in our darkest moments. I love you very much, City Harvest Church," he added.