Civil Rights Icon Medgar Evers' Brother Endorses Donald Trump, Says No Evidence Billionaire Is Racist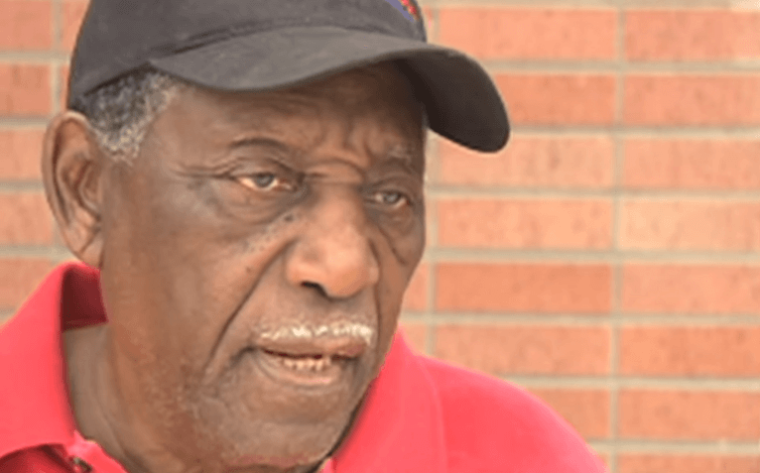 Charles Evers, brother of civil rights icon Medgar Evers, who was assassinated in front of his Jackson home in 1963, endorsed Republican presidential frontrunner Donald Trump declaring there is no evidence that the billionaire is racist.
Evers who was asked by The Clarion-Ledger about Trump's controversial remarks regarding immigration and an incident Tuesday in which 30 black students were reported to have been removed from the candidate's rally in Valdosta, Georgia, Evers responded: "I haven't seen any proof of him being a racist," before adding "all of us have some racism in us. Even me."
He further noted that Trump's hiring practices regarding his properties showed that the real estate mogul was "fair" even though prior to the launch of his campaign he was accused of discrimination.
Trump and his father were sued by the Department of Justice under the Fair Housing Act for allegedly implementing a system to block black applicants from renting Trump Management's properties in Brooklyn; Queens; and Norfolk, Virginia. The case was settled with a consent decree, according to the Ledger.
Evers also cited Trump's business acumen among the reasons he was supporting the candidate.
"I believe in him first of all because he's a businessman. I think jobs are badly needed in Mississippi," he said.
If he gets the chance to speak with Trump, Evers, 93, is hoping to pitch bringing a catfish processing plant to Mississippi. The Ledger noted that more than half a dozen U.S.-certified catfish processors are already in the state.
"Our catfish is shipped to China and brought back for us to buy. Put a catfish farm here," he said.
After his brother's death, Evers served as the Mississippi field secretary for the NAACP. He became the first black mayor of a Mississippi town or city since reconstruction when he was elected mayor of Fayette in 1969. In 1980, he switched to the Republican Party and garnered national attention for his endorsement of Ronald Reagan.
On the eve of the Republican presidential primary in Mississippi, Trump, is set to appear at 7 p.m. Monday at Madison Central High School in his second trip to the Magnolia State this year according to WAPT News. His campaign reportedly paid $9,250 to rent the 1,600-seat gymnasium for the event.
Some churches around the Jackson metro area spent Sunday encouraging congregations to get out and vote according to WAPT. Some pastors argued that the next president will have an effect on their church and all places of worship around the country.
"We pray for our nation (and) pray for our state (and) for this process. Get out there and vote," Cade Chapel pastor Reginald Buckley noted.
Mississippi, according to The Washington Post, most resembles South Carolina with the largest share of evangelical Christians in any Republican state. It also has a large African American population. Because of this, says the Post, Clinton and Trump have a good chance of leading the state in their respective races.