CJ Mahaney Withdraws From T4G Conference Amid Concerns Over Past Sovereign Grace Sexual Abuse Scandal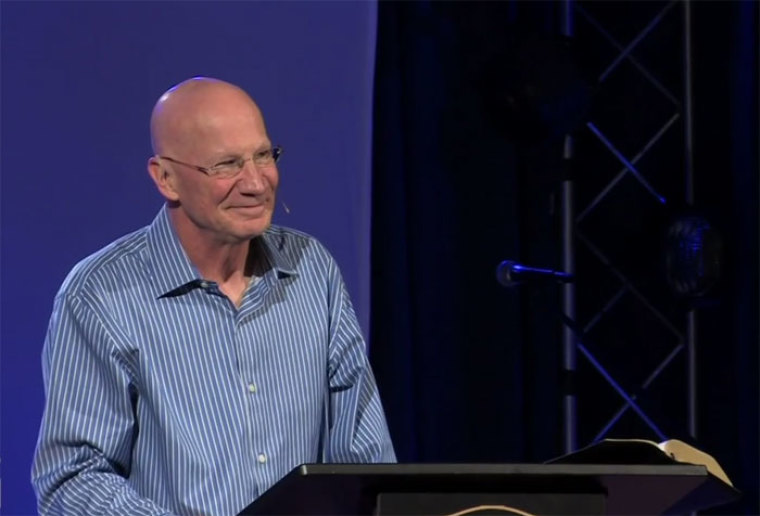 The pastor who once led Sovereign Grace Churches, which was embroiled in a sexual abuse scandal that broke in 2012, has withdrawn from an upcoming Reformed conference amid contentions that concerns remain about how the cases were handled.
In a statement Wednesday on the Together for the Gospel conference website, CJ Mahaney, former president of Sovereign Grace Ministries, now called Sovereign Grace Churches, announced that he would not be speaking at the T4G gathering scheduled to take place the second week of April in Louisville, Kentucky. He explained that he chose to withdraw so he could promote the conference, which began in 2006, so as not to be a distraction.
Mahaney went on to say that he also felt the need to defend himself and Sovereign Grace in this instance.
"Sovereign Grace churches are led by godly men and filled with good and godly people who love Christ and His Gospel. So that there is no lack of clarity on this: I am innocent of the allegations that have been made against me personally, and the recent, public characterizations of Sovereign Grace as a whole are absolutely false. I categorically reject the suggestion that I have ever conspired to cover up sexual abuse or other wrongdoing."
"No one should interpret my withdrawal as an acknowledgment of guilt. I withdraw out of care for my friends and for the sake of this conference and the cause of Christ," he said.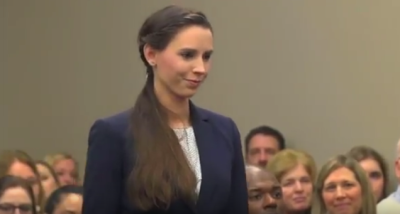 The charges have resurfaced in large part due to the advocacy of Rachael Denhollander, a former gymnast who's now an attorney and whose testimony against recently convicted USA Gymnastics and Michigan State University doctor Larry Nassar — wherein she spoke of Christ's forgiveness — went viral.
Denhollander is an evangelical Christian who was once a member of a church that had invited Mahaney to speak. She knew of the sex abuse case and with her husband appealed to leadership to rescind the invitation and when they refused they were asked to leave the church. Denhollander has repeatedly called for an independent investigation into the ministry's failure to handle sexual abuse cases that occurred within the church. She responded on Facebook to Mahaney's Tuesday statement mere hours after it was published, writing that she was "grieved" by it.
Denhollander said that Mahaney stepping away from the conference was unnecessary if indeed answers exist "to every credible allegation that has been raised of failing to properly handle and report sexual and domestic violence."
"If all those allegations and each concern raised regarding the credibility of the investigation into CJ's former church, Covenant Life Church, are false, then this should have been, and still should be, made known through an independent investigation."
But if the allegations are true "and SGM has a significant and damaging problem regarding how they have handled sexual and domestic violence in their churches, then temporarily stepping down from a conference does not solve the problem."
"It seeks to avoid it," she said.
Denhollander reiterated that she has never asked anyone to "sit judge and jury" on the matter.
"What I have said, and plead for again, is that we treat these concerns as the serious concerns they are, and require of ourselves what we require of every other secular institution. That the truth be sought, and accountability be pursued, through an independent investigation into SGM's handling of sexual and domestic violence allegations.

"As Christians who speak to the necessity of accountability, transparency, and the pursuit of truth and right, should we not be the first to submit ourselves to the same processes we call for secular institutions to follow? And if the sexual assault of children is not important enough to motivate us to pursue these biblical aims, what will be?

"If these allegations are found to all be false, will we not all rejoice in the finding of the truth? If they are found to be true, should we not then weep and grieve the damage, minister to the wounded, and seek to deal rightly in the future? In either resolution, the truth is found, and this is what we should seek, for the good of all involved."
A lawsuit in Montgomery County, Maryland, was brought against Sovereign Grace Ministries in late 2012 for a conspiracy to cover-up child sex abuse, in which plaintiffs claimed that Mahaney and other church leaders did not report accusations of sexual misconduct to the authorities but facilitated matters internally and the abuse was allowed to continue. The case was dismissed on a legal technicality in 2014, and many victims still believe that justice was never served and problems remain.
On Feb. 13, Sovereign Grace Churches leadership team pushed back against Denhollander's insistence that a third-party review of Sovereign Grace is necessary, stressing that her words and those of others have "profoundly damaged the reputations and Gospel ministries of innocent pastors and churches."
Sovereign Grace maintains that many of the charges being leveled against them, including that Mahaney was both involved in shielding abusers and in creating an abuse-perpetuating culture, are not true.
"For the past six years, SGC has found itself in a difficult situation in addressing the accusations lodged against us and our pastors. It is difficult to communicate complex details involving painful circumstances decades after the fact. It is difficult to respond to false accusations without appearing defensive and, far worse, unsympathetic to victims of abuse," the statement said.
Denhollander replied on March 1 in a lengthy Facebook post noting that she was roundly praised by Christians for her testimony against Larry Nassar, but as soon as she voiced concerns about issues in her own faith community, some quickly determined that none of her abilities that were on display in bringing the infamous gymnastics doctor to justice had been utilized when addressing unresolved issues within these churches.
"This is institutional and community protectionism," she argued, reiterating the seriousness of the allegations against the ministry and some of its leaders.
"The evidence is credible and probative. This is not merely an intellectual exercise — people made in the image of God are being sorely wounded and our credibility and ability to speak truth is seriously undermined. I cannot pretend otherwise simply because it would be easier for me to do so.
"We cannot hold state universities to higher standards than we hold ourselves. The hardest thing we will ever do is speak out when it will cost, when it hurts, when it is our own community. How can we claim moral clarity and a voice on these issues, and approve holding state institutions to a standard that we are not even willing to hold ourselves to?"