CNN Anchor Rosemary Church Gets Blasted on Social Media for Suggesting Use of Water Cannons in Ferguson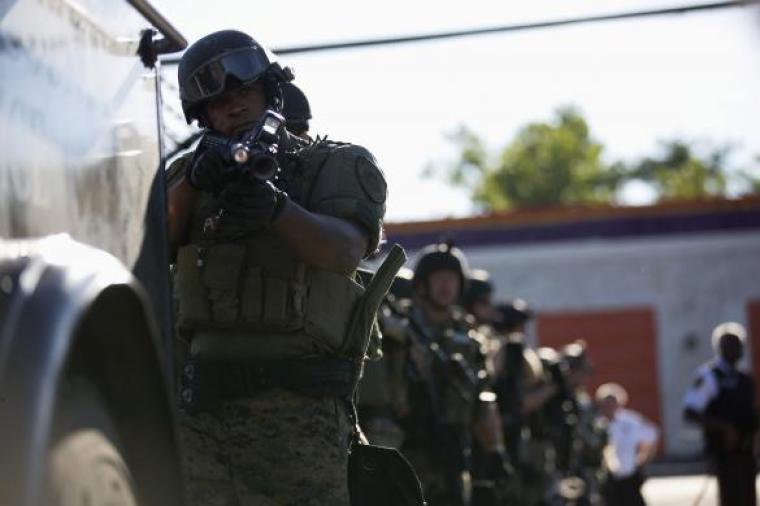 The anchor of CNN's International program Rosemary Church is the latest TV journalist to feel the wrath of social media, due to her suggestion of the use of water cannons on the protesters in Ferguson, Missouri.
During the broadcast of CNN International (which airs at 12 a.m. ET on the network) Church asked about "less violent means" of subduing protesters. "Why are you using this strategy? Why the use of tear gas? Stun grenades? Why not perhaps use water cannons?" Church asked. "At least it's not going to have the same kind of effect. Maybe something that targets this small group."
Once co-anchor Errol Barnett processed what she had said, he looked at her like she had no clue what she was talking about. The video of Church's comments have now gone viral, and joins the already mounting angst of those on social media about CNN's coverage of the Mike Brown situation.
Users on Twitter have taken to her profile, asking whether or not she wants to see protesters, predominantly Black, treated like they were in the 1950's and 60's.
Neither CNN nor Church have made any comments regarding the incident.
Don Lemon has recieved similar treatment since he has been reporting from Ferguson. Twitter users spread this picture online, which suggests some residents of Ferguson weren't too happy with what Lemon was saying.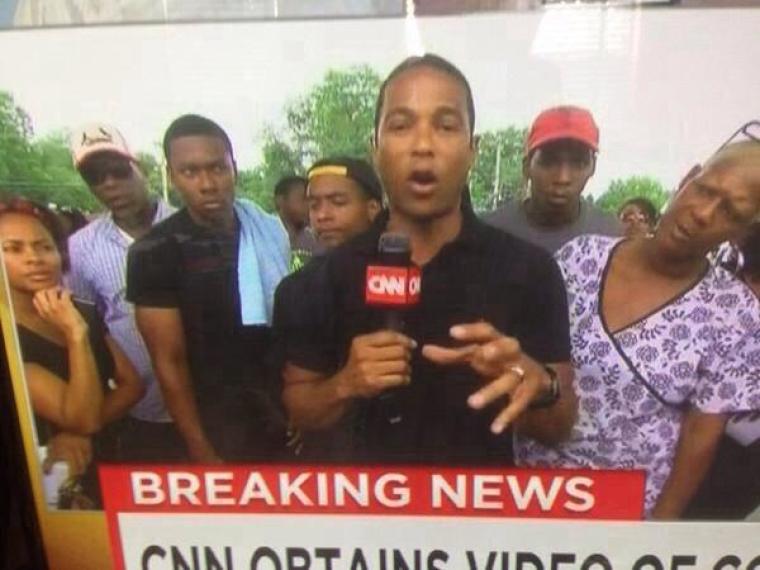 As scrutinized as the Ferguson Police Department have been in the days since Brown was gunned down, the media and its coverage has also been under the spotlight.
Many community leaders, Brown's family counsel, and protesters have criticized the portrayal of not only Brown but the protesters in the media's reports. Social media users have accused nearly all major media outlets of character assassination of Brown, and vowed to follow smaller media sources on the ground such as Vice News and Reddit.com.
Social media has also been hard on President Obama, who after adressing the events of Ferguson twice, refused to go in depth about his opinion on the situation. Social media users, especially Black social media users, have voiced their desire for the President to not only say more about the shooting of Brown but to come in and handle the situation in Ferguson since it seems there will be no end to the civil unrest. Also Capt. Ron Johnson, Gov. Jay Nixon, and Ferguson Police Chief Thomas Jackson have all been subject to the vitriol of social media users.