College accused of firing professor for saying chromosomes determine sex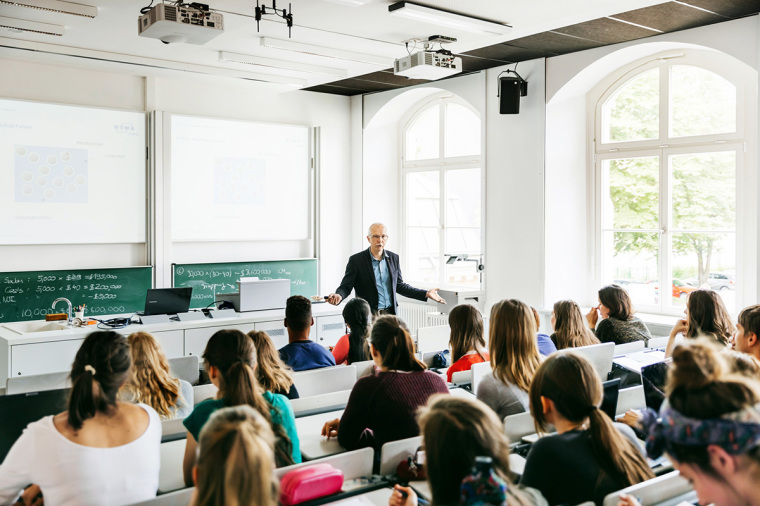 A Texas college has been accused of firing a biology professor because some students took issue with his teaching that the sex of a human being is determined by their chromosomes.
St. Philip's College, which is part of the Alamo Colleges District, reportedly fired professor Johnson Varkey in January after teaching at the academic institution for around 20 years.
Kristi Wyatt, associate vice chancellor of Communications & Engagement at the Alamo Colleges District, emailed The Christian Post on Thursday evening to say that "the Alamo Colleges District does not comment on personnel matters or pending or threatened litigation."
The First Liberty Institute, a law firm based in Plano, Texas, that often handles religious freedom issues, sent a complaint letter on Tuesday to officials with St. Philip's and Alamo Colleges.
"St. Philip's College fired Dr. Varkey for teaching human biology just as he did in his previous twenty-year career as a professor. His statements are not only supported by his extensive education and experience, but they also reflect his sincerely held religious beliefs," read the letter, in part.
"We write to request that St. Philip's College reinstate Dr. Varkey to his position as Adjunct Professor and acknowledge that his termination was not for cause, but that it violated federal and state law, including the First Amendment of the United States Constitution, the Texas Religious Freedom Restoration Act, and Title VII of the Civil Rights Act of 1964."
According to the complaint letter, Varkey was fired after students walked out of his class when he spoke about how human sex was determined by chromosomes, as opposed to a chosen gender identity.
Varkey was terminated in late January under the accusation of having engaged in "religious preaching, discriminatory comments about homosexuals and transgender individuals, anti-abortion rhetoric, and misogynistic banter."
Kayla Toney, associate counsel at First Liberty and one of the signatories of the complaint letter, told The Christian Post that Varkey had reached out to her law firm shortly after he was fired.
"Varkey was fired for teaching basic, widely accepted concepts of biology that reflect his sincerely held religious beliefs. St. Philip's College violated multiple federal and state laws when it fired Dr. Varkey," said Toney.
"It's important for us to defend people of faith like Dr. Varkey, especially when they experience discrimination in the workplace."
Toney told CP that if college officials "refuse to reinstate him and acknowledge that his termination was wrongful, we plan to pursue legal remedies as Dr. Varkey directs."
"Public schools have no business firing teachers or professors simply because they hold a different view than their students. No American should be forced out of their job because of their religious beliefs," Toney continued.
"The Constitution and Title VII protect Americans from being forced to speak messages that violate their consciences, or being punished by their employers for their religious beliefs."